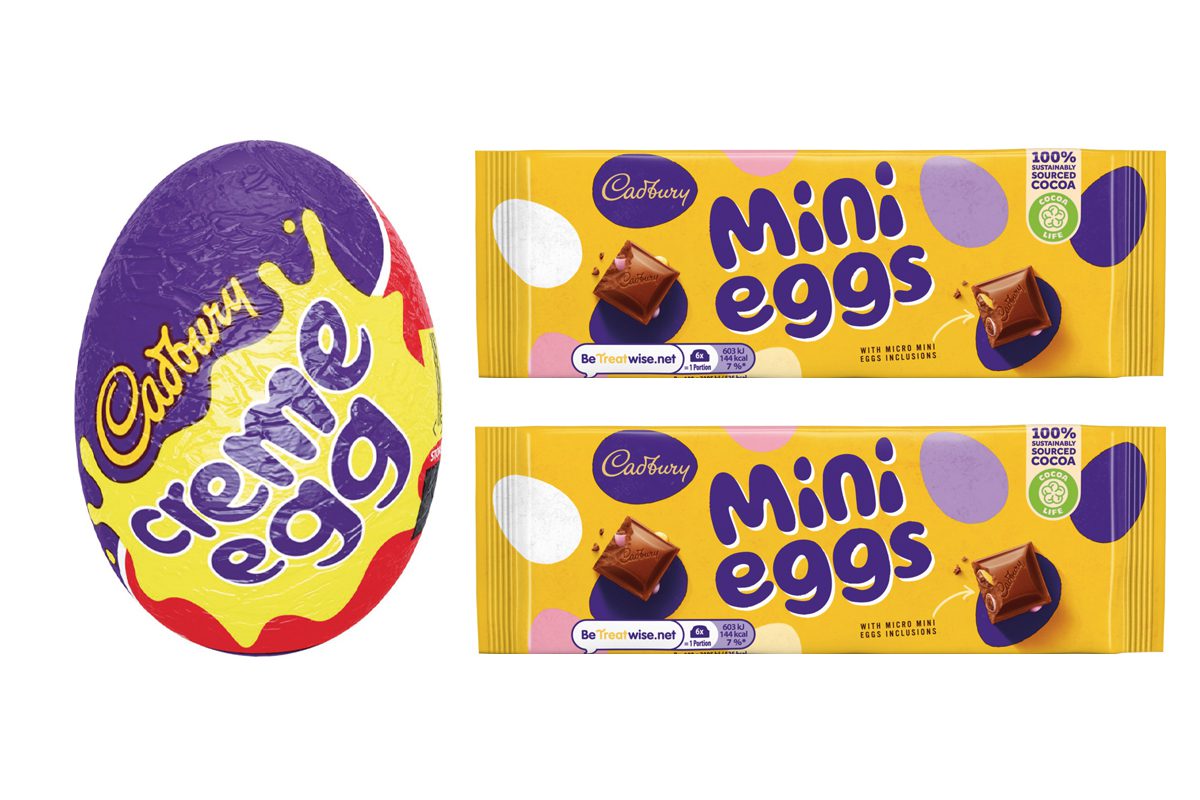 MONDELEZ has expanded its Easter offer with the launch of a new Cadbury Mini Eggs Tablet pack.
The new 110g tablet, will be available in packs of 20 with an RRP of £1.49.
Support for the new Cadbury Mini Eggs SKU will include new POS materials.
To make the most of the launch – and Easter in general – Mondelez has advised retailers to get an early start in 2021.
The confectionery giant plans to start the season in late December, with in-store promotions of its Cadbury Creme Egg range on Boxing Day.
A spokesperson said: "This year Cadbury Creme Egg will be inviting shoppers to celebrate 50 years of the brand, as it hits its golden anniversary.
"This is to be celebrated with an in-store promotion from 26 December, challenging shoppers to unwrap the shiny 'Golden Goobilee Creme Egg' in their local store and have the chance to win £5,000 with additional cash prizes."