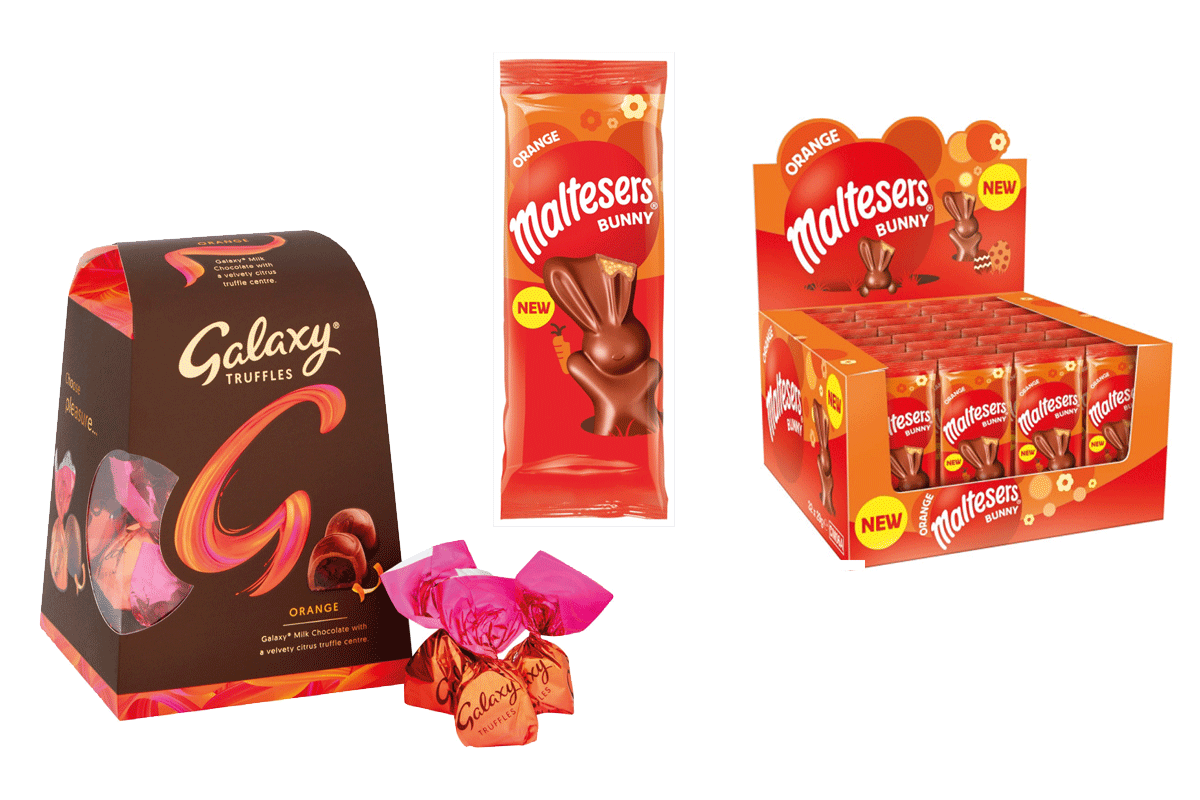 ORANGE is the flavour of the moment at Mars Wrigley, with the firm unveiling a range of chocolate SKUs with a citrus twist.
Consumers can look forward to a new Maltesers Bunny variant next Easter with the launch of Maltesers Bunny Orange.
The new flavour will be available across retail channels in 2021, priced at £0.61 RRP.
Maltesers Bunny was ranked in the top three self-eat Easter SKUs in 2020 and Mars Wrigley reckons the orange variant will help to further drive incremental sales.
Mars Wrigley has also launched a supermarket exclusive Galaxy Orange Truffles SKU in time for Christmas.
The new flavour is available exclusively through Tesco.
Kerry Cavanaugh, marketing director at Mars Wrigley UK said: "We know that the flavour orange is a distinctly British taste that has seen a huge zesty makeover in recent years.
"While we often see the orange trend boom during the holiday season, we know that consumers love the flavour all year round which is why we're ensuring the 'choc-work' continues into the new year and beyond. In what has been a challenging year for retailers, we know this exciting NPD will bring a new zest for life into sales."