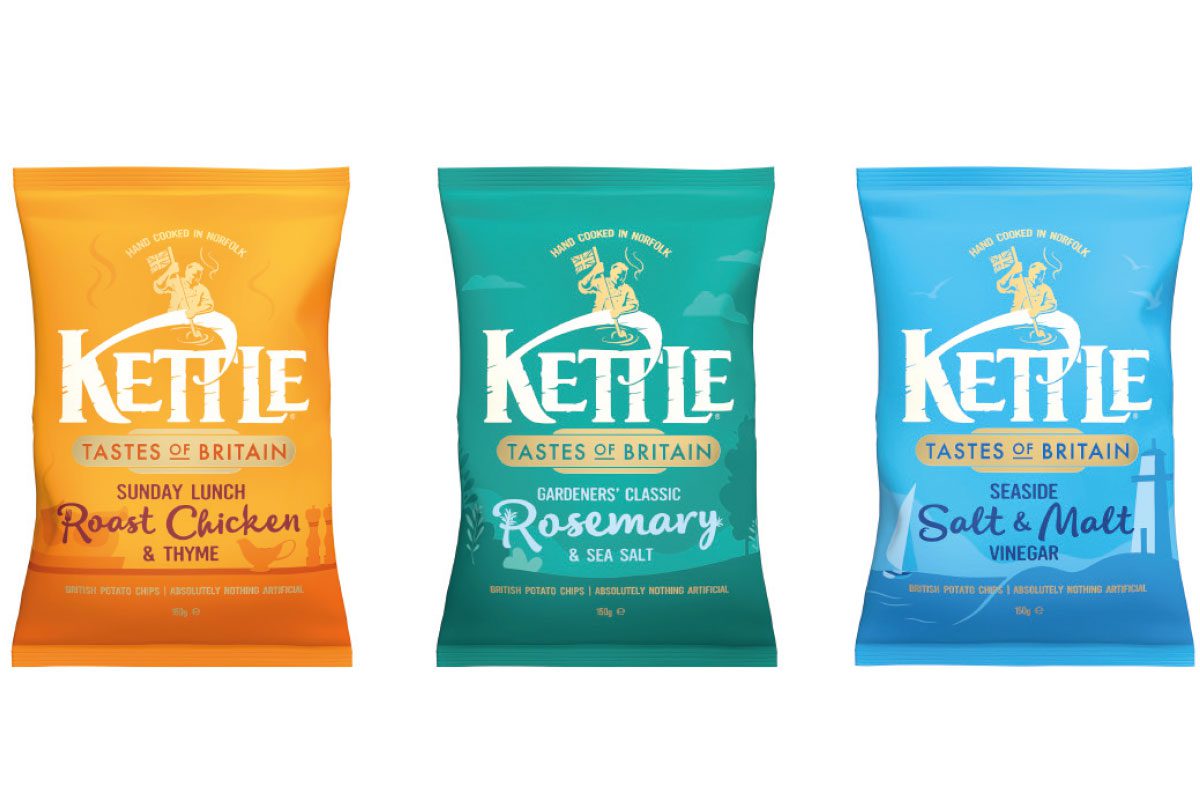 KETTLE Chips has launched a new 'Tastes of Britain' sub-range.
The new range comprises three flavours: Seaside Salt & Malt Vinegar; Sunday Lunch Roast Chicken & Thyme; Gardeners' Classic Rosemary & Sea Salt.
All three flavours were developed by Kettle Chips' in-house innovation chef Phil Hovey with the goal of creating flavours that capture 'a sense of classic British heritage.'
Kizzy Beckett, senior brand manager at Kettle Chips said: "After this recent period of uncertainty, consumers have been calling out for the comforting nostalgia of traditional food.
"The three new recipes included in our Tastes of Britain sub-range will be sprinkled liberally over our delicious hand cooked chips, offering a tribute to some of Britain's most loved foods in a way which will offer broad appeal."