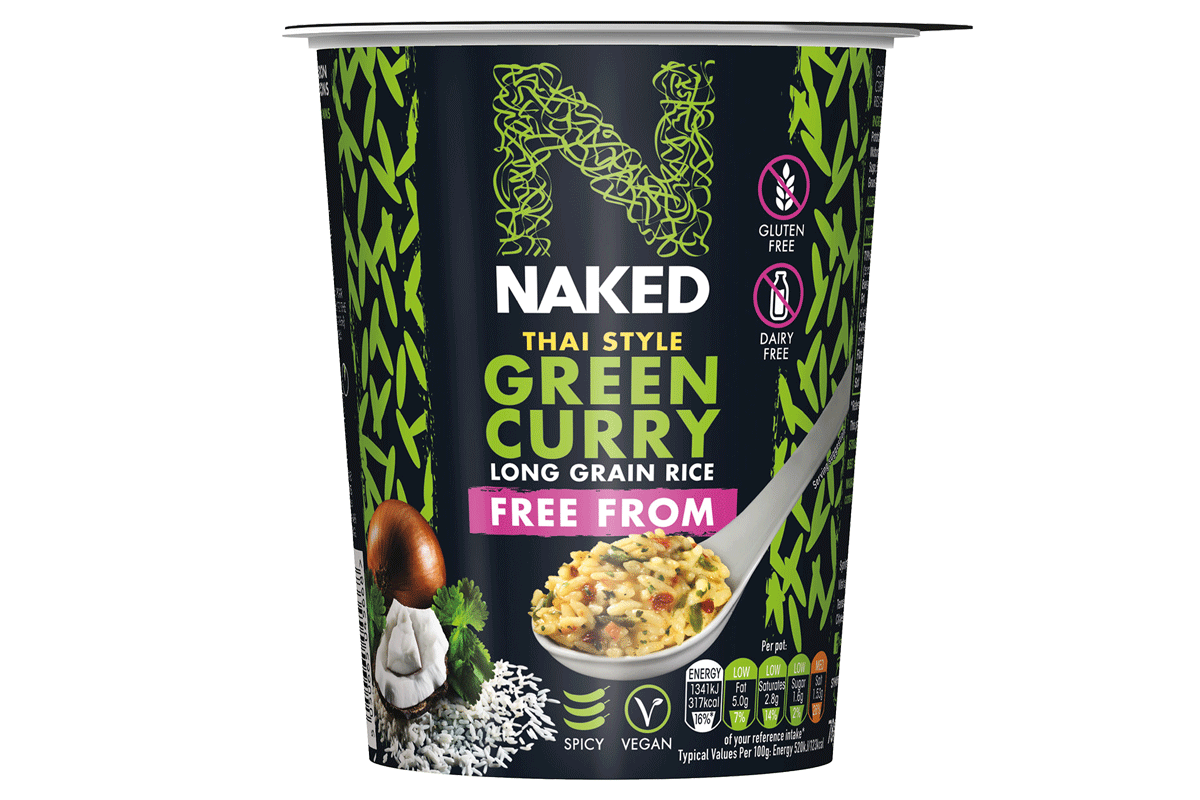 NAKED has launched a pair of gluten free and dairy free ricepots.
The free-from pots are available in two flavours: Japanese Style Katsu Curry, and Thai Style Green Curry.
Both pots are priced at £1.30 RRP and contain less than 3% fat and fewer than 320 calories each.
The launch coincides with Naked's biggest ever marketing campaign 'Slurp Loud & Proud' which is running across social and outdoor media sites.
Christine Everett, head of snacking at brand owner Symington's said: "We've been on a bit of a roll with Naked NPD in recent weeks and we're very pleased to introduce our latest offer, Free From Rice Pots."