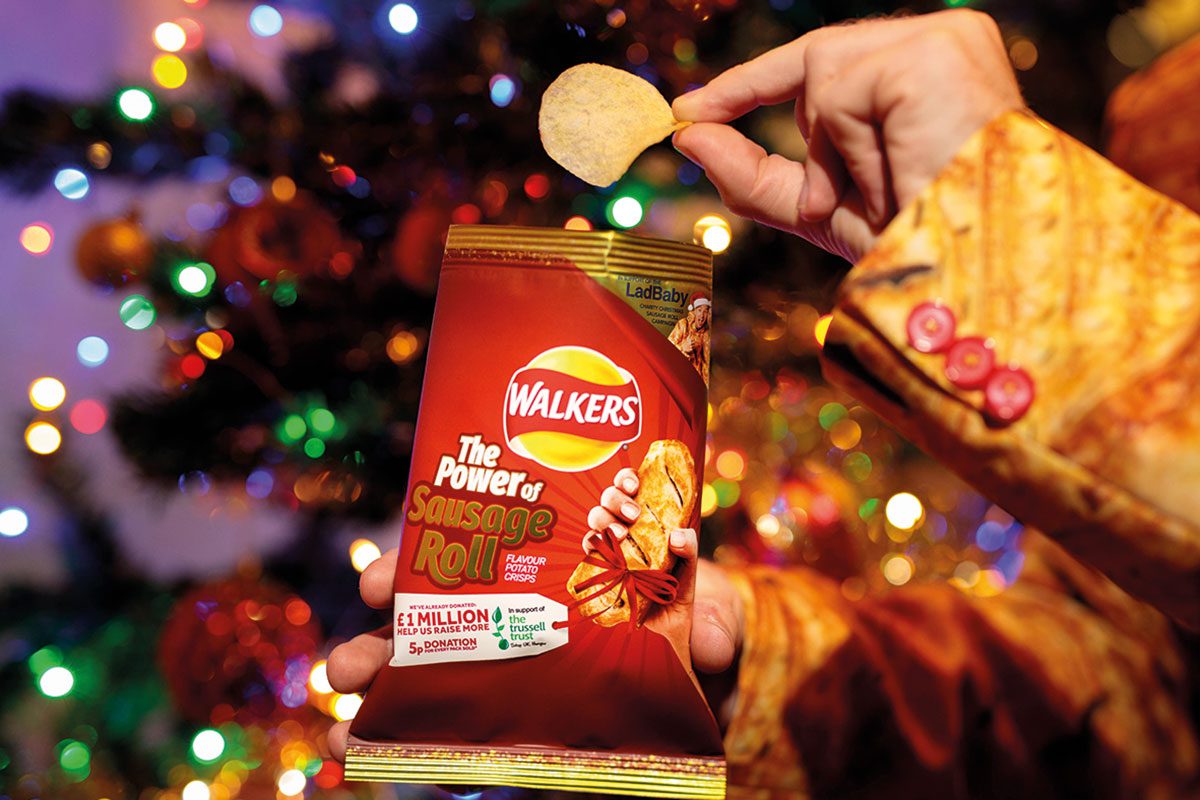 WALKERS is set to offer consumers something different this festive season with the launch of a limited edition sausage roll flavour.
New Walkers 'The Power of Sausage Roll' packs are available now in 32.5g single and 65g five multipack formats.
Brand owner PepsiCo has been supporting the launch of the limited edition flavour with a major marketing campaign that includes a new TV advert.
The launch also sees Walkers join forces with poverty charity the Trussell Trust and social media star LadBaby – who secured the Christmas number one spot last year with 'I Love Sausage Rolls.' PepsiCo will donate 5p to the charity for every pack sold.
Fernando Kahane, senior marketing director for Walkers Snacks at PepsiCo said: "We all know Christmas will look and feel quite different across the nation this year, but at PepsiCo we want to make a difference and give everyone a special moment over the festive period.
"When Covid-19 hit earlier this year, we were really proud to pledge £1m in support to the Trussell Trust.
"We are delighted to continue our fundraising efforts, by partnering with LadBaby and unleashing the 'Power of Sausage Roll' flavour crisps to do good with a 5p donation to Trussell Trust per pack."