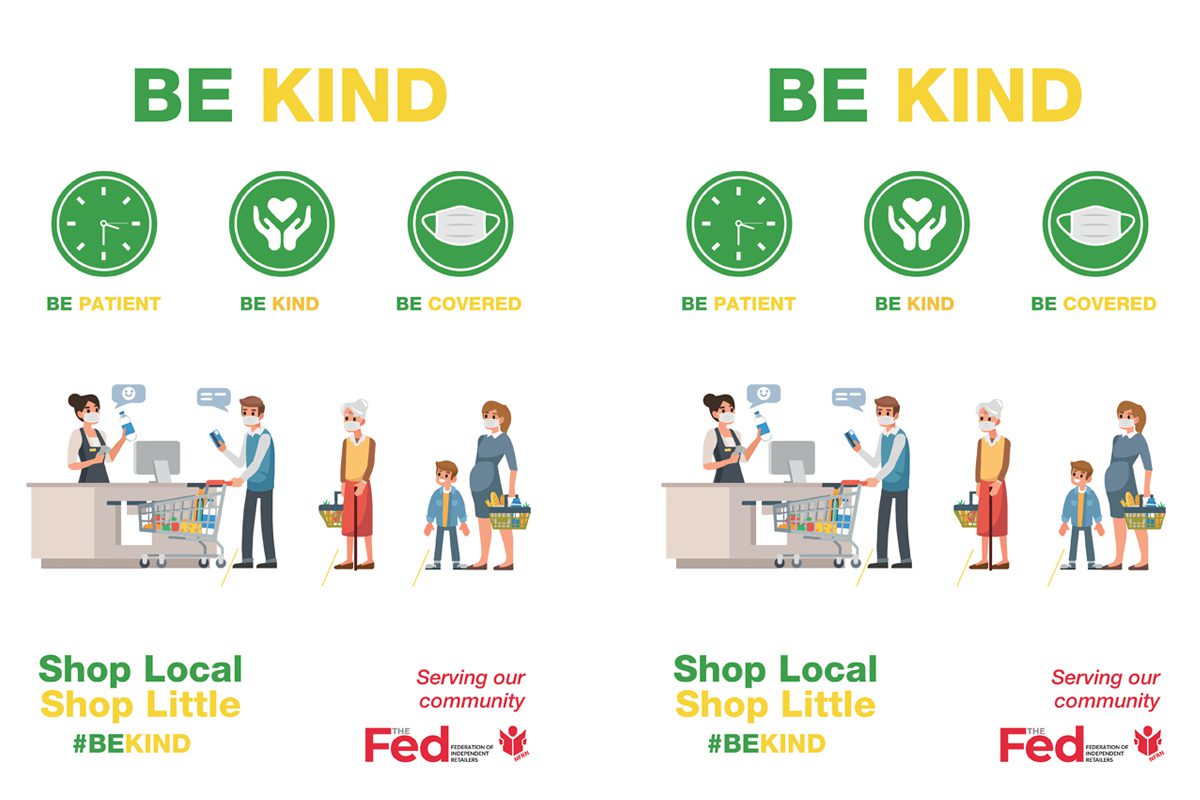 CUSTOMERS are being urged to be patient as part of a new campaign from the NFRN.
The trade association has produced new posters for retailers which remind customers to 'be patient', 'be kind', and 'be covered'.
NFRN's latest campaign is an extension of its Shop Local, Shop Little poster initiative which launched earlier this year.
Stuart Reddish, national president of the NFRN, said: "We hope that by seeing these posters, customers will treat independent retailers and their staff with greater understanding and respect, which means protecting everyone's health and safety – customers and those working in the shops – by covering their faces and maintaining social distancing at all times."