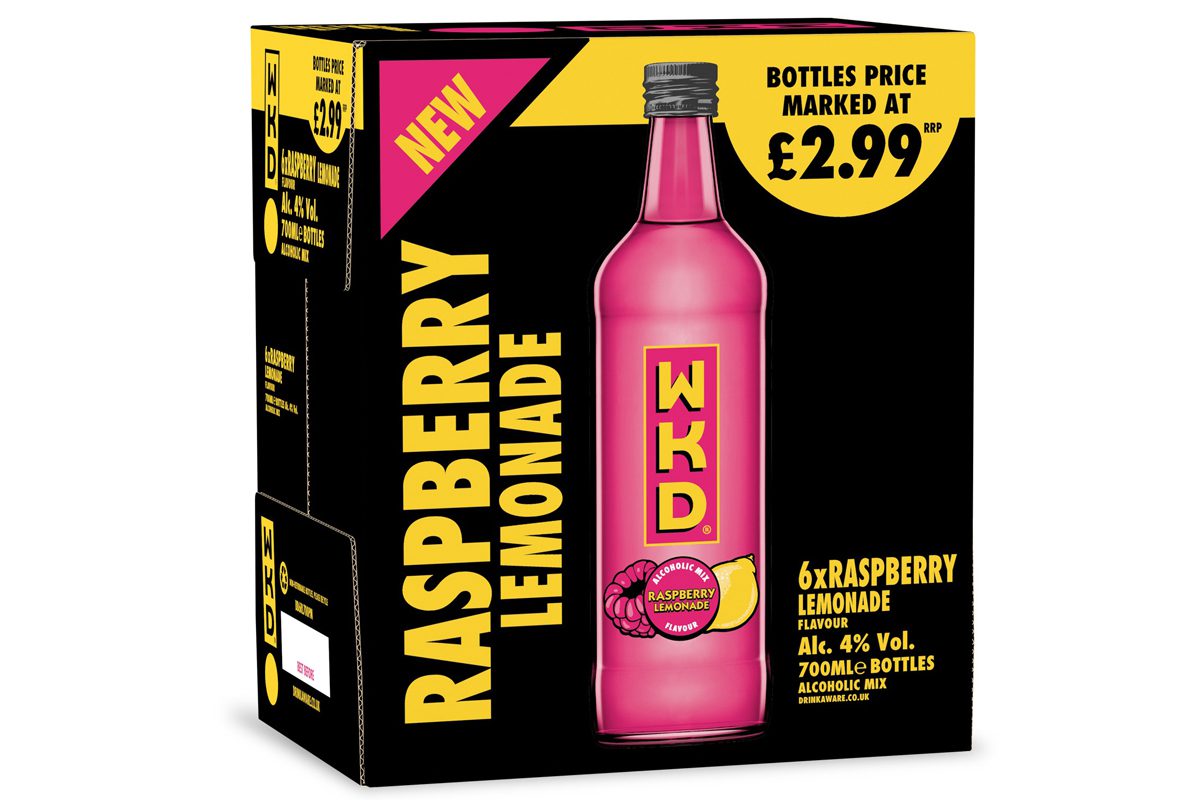 SHS Drinks has brought more fruit flavour to its WKD RTD range with a new SKU exclusive to independent retailers.
WKD Raspberry Lemonade is available in a £2.99 price-marked 700ml glass bottle. Packs of the new 4% ABV RTD contrast deep pink liquid with dark label graphics.
SHS Drinks is supporting the launch with trade deals, off-shelf display, POS kits and a social media campaign expected to reach more than one million consumers.
Ali Gray, head of alcohol marketing at SHS Drinks said: "As a bright, fun flavour with a touch of nostalgia about it, WKD Raspberry Lemonade is bringing a new angle to our range. The importance of nostalgia has increased during these challenging times and we want to give consumers something to get a little bit excited about."