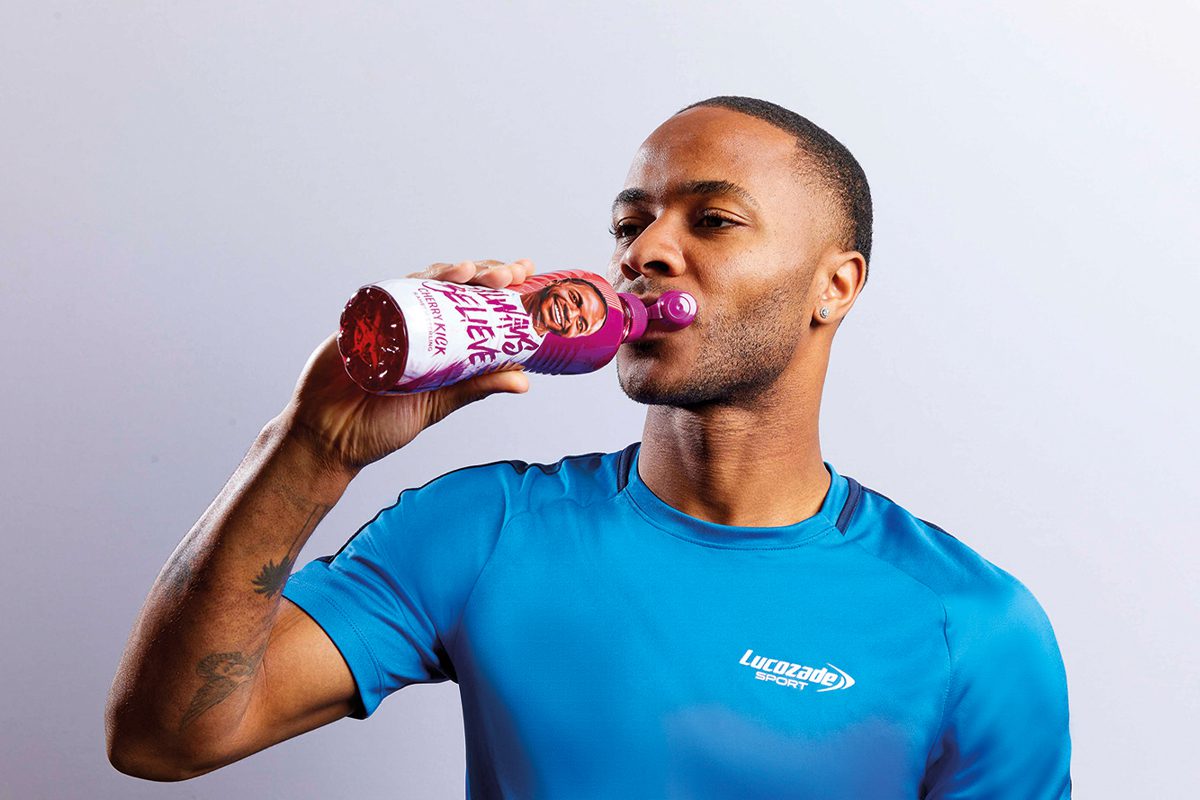 LUCOZADE Sport has joined forces with Manchester City and England international football star Raheem Sterling to launch a new campaign.
Kicking off this month, the campaign will focus on Lucozade Sport Cherry Kick, first launched in April.
Sterling, whose image appears on Lucozade Sport Cherry Kick packs, will act as a brand ambassador as part of the campaign.
The football star will be joined by two-time heavyweight champion Anthony Joshua and other sports stars as they invite consumers to take part in sport themed challenges via social media.
Consumers will be invited to use a bottle of Lucozade Sport Cherry Kick to show of their sporting skills by sharing videos on Instagram under the #CherryKickChallenge hashtag.
Participating consumers will be in with the chance of winning a range of prizes.
Tom Bell, head of marketing for Lucozade Sport said: "Lucozade Sport Cherry Kick is an incredibly exciting launch for the brand and we're confident it will add growth to the Sport range. We know that each flavour in our range has a unique shopper profile with only a small amount of crossover, so we're confident that Cherry Kick is already bringing in incremental sales for retailers.
"This new campaign is set to highlight the importance of staying hydrated while exercising all year round – and who better to help us do that than our impressive squad of sports personalities? Signing one of England's most recognisable footballers in Raheem Sterling to the Lucozade Sport squad is huge for the brand and will drive real stand-out for Lucozade Sport Cherry Kick on shelf.
"We know from the tremendous success of Lucozade Sport Fruit Punch, which we launched last year with Anthony Joshua, that having iconic sportspeople on pack really puts the brand front of mind with shoppers."