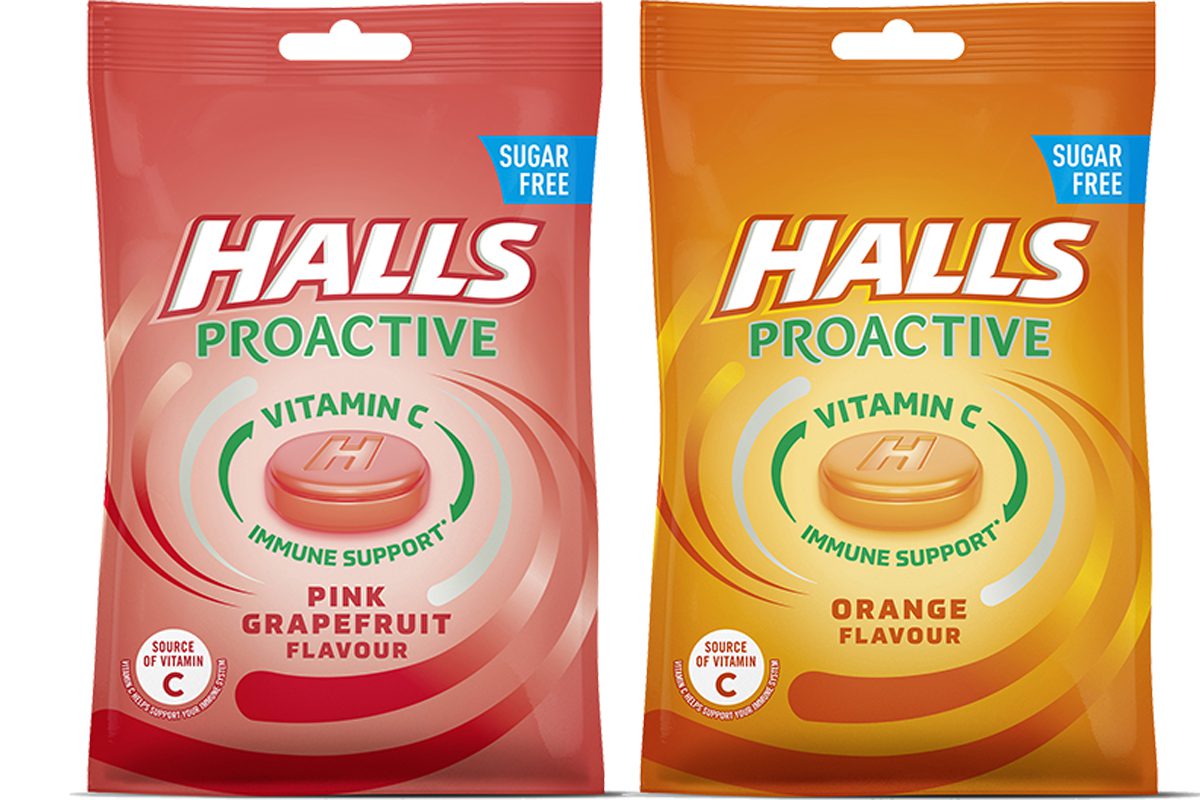 WINTER is coming and with it a host of seasonal ailments that – perhaps this year more than ever – consumers will be looking to avoid.
The team at Mondelez International is gearing up for another cold and flu season and expects to build on the performance of its 2019 addition to the Halls range – Halls Proactive.
Last year Mondelez launched Halls Proactive, which contains added Vitamin C, in what it described as a category first.
The sugar-free sweets are designed to support immune systems before the onset of coughs and colds.
Halls Proactive is available in two flavours, Orange and Pink Grapefruit, with both packaged in a resealable bag.
Susan Nash, trade communications manager at Mondelez said: "Halls Proactive are delicious sugar-free Halls sweets with added Vitamin C to proactively support your immune system, before the onset of coughs and colds.
"Available in two refreshing citrus flavours – Orange and Pink Grapefruit – Halls Proactive come in a handy resealable bag ideal for all consumption occasions."