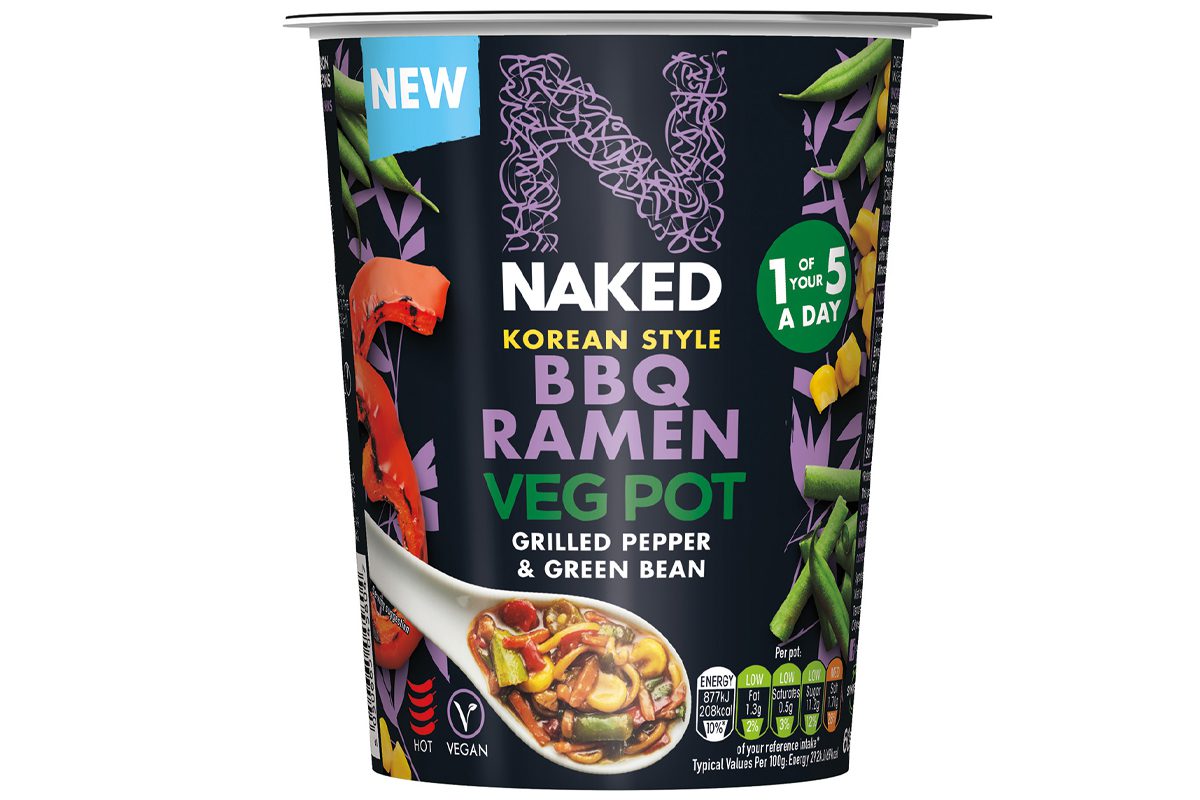 SNACK brand Naked has launched a new 100% plant-based pot range which it claims contributes towards 'one of your five a day'.
Naked Vegan Pots are available in three flavours: Korean BBQ Ramen with Sweetcorn & Green Beans, Malaysian Rendang with Mushroom & Green Beans, and Chinese Green Vegetable Broth with Green Beans. Packs are priced at £1.50 RRP.
Christine Everett, head of snacking at Symington's said: "It's a really exciting time for the Naked brand with lots of innovation on the go and our brand new Veg Pots are a fantastic addition to our versatile range.
"The new products are 100% plant based without compromising on flavour as well as counting towards one of your five a day – a first for us here at Naked."