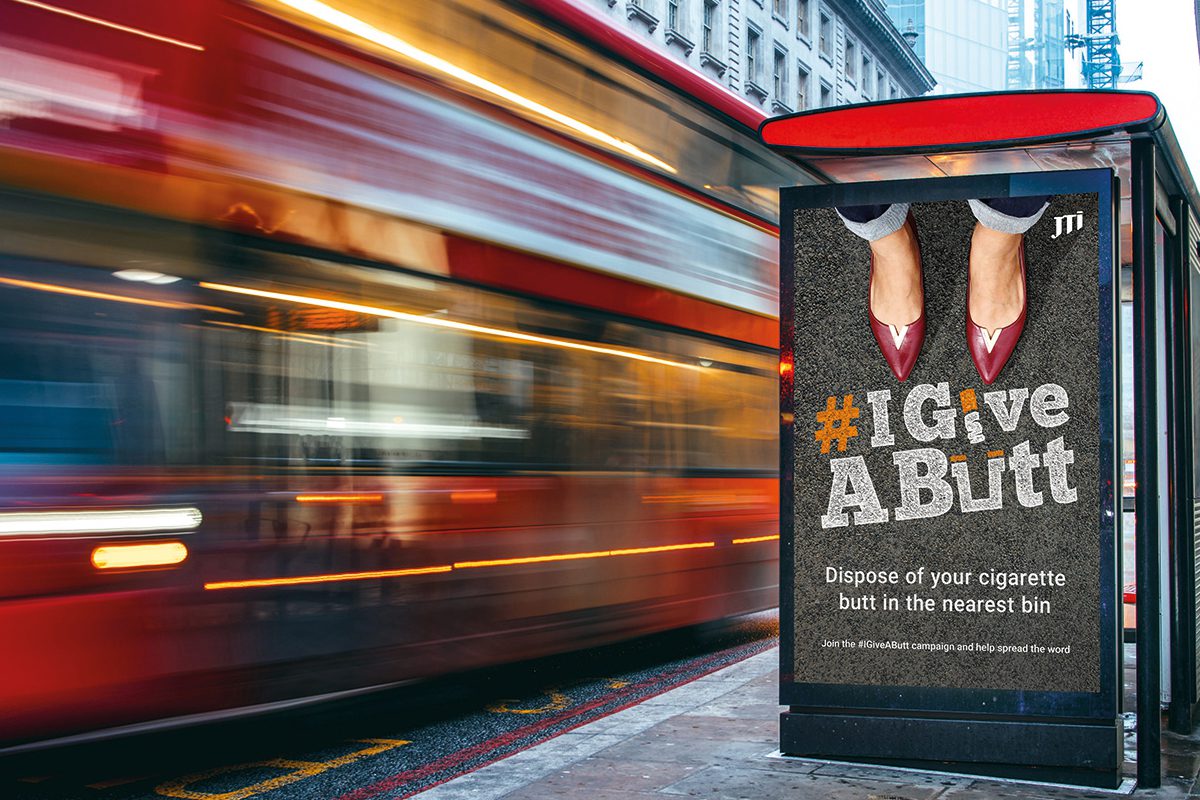 JTI has launched a new scheme aimed at reducing cigarette butt littering.
The #IGiveAButt campaign launched on 24 September, offering adult smokers a free portable 'Stub Tidy' when visiting Daily Mail and Metro news websites.
Further support for the campaign comes in the shape of outdoor advertising, at locations JTI said have been strategically selected to educate and remind adult smokers about the importance of discarding their cigarette waste responsibly.
Charlie Cunningham-Reid of JTI said: "Our main aim is to encourage a change in the behaviour of adult smokers and make them think twice about how they discard their cigarette butt litter."