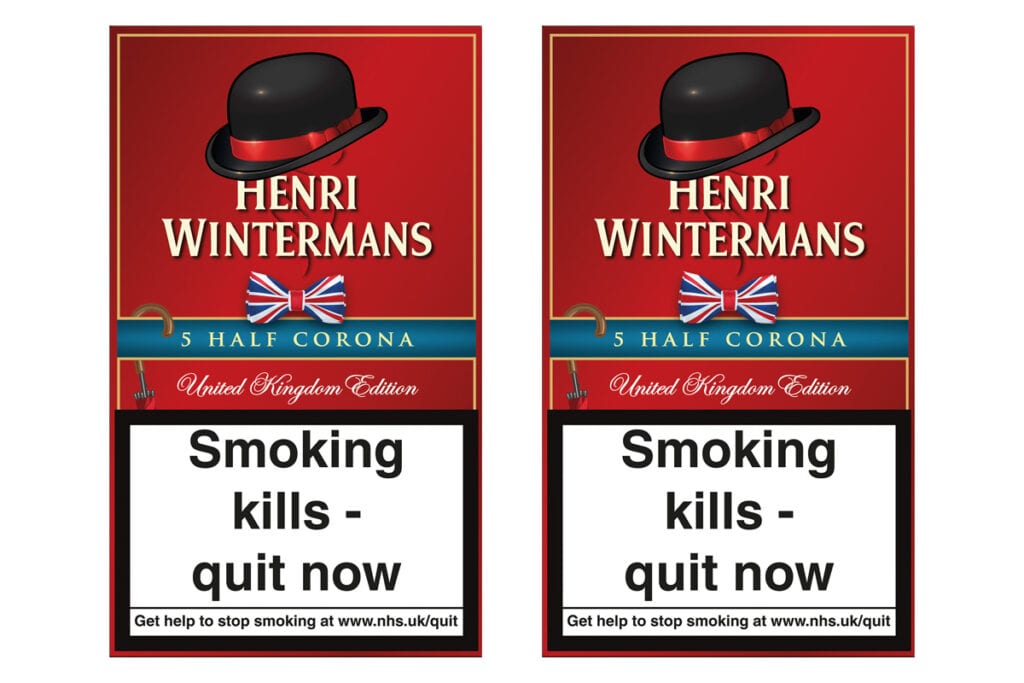 SCANDINAVIAN Tobacco Group UK has launched a new limited-edition pack for its Henri Wintermans Half Corona cigars.
The new 'United Kingdom' themed pack features a top hat, umbrella and union flag livery.
Henri Wintermans Half Corona United Kingdom packs are available to retailers now.
The limited edition launch comes at a moment of growth for the brand, which has increased its UK volume market share from 71.8% to 76% in the medium/large cigars segment, with an annual sales value just shy of £15m.
Alastair Williams, STG UK country director said: "With sales up and summertime still here, we've dressed Mr Wintermans up to add a distinctive talking point to the gantry with this United Kingdom limited edition.
"Probably down to the good weather and the fact that people have had more time on their hands recently, we've seen demand rocket for the half corona since the spring, so I would really encourage retailers to stock this limited edition product and enjoy those extra sales if they can."