Firms say lockdown hasn't killed off occasion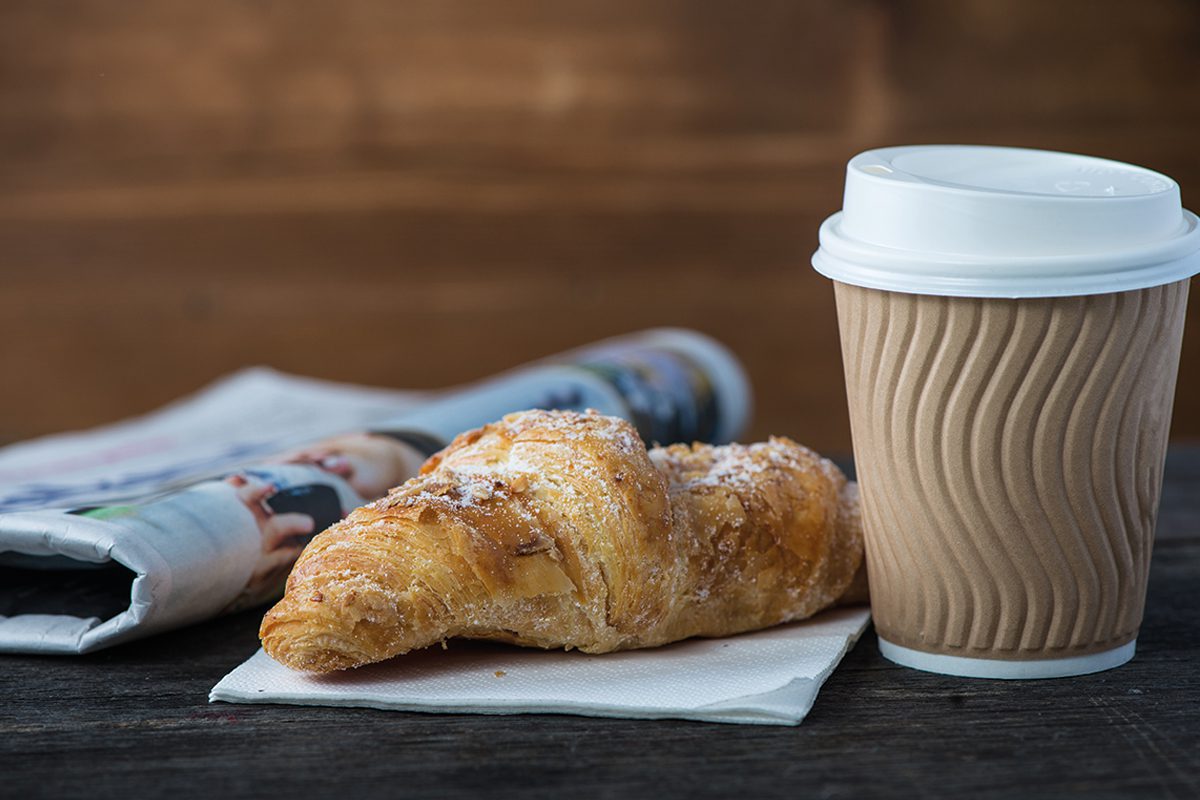 BEFORE the lockdown, on-the-go breakfast was a promising area of growth for convenience retailers, but has Covid-19 put the brakes on growth?
No would seem to be the answer, with breakfast brands suggesting on-the-go is set to grow into the future.
• Paulina Gorska, marketing manager, Lantmännen Unibake UK, said the popularity of eating on the move "shows no sign of slowing down."
"Industry reports suggest that food to go will be worth £23.5bn by 2022 – that's an increase of 6.2% over the next five years.
"On-the-go breakfast is growing with the increase in the share of UK consumers eating out of home since 2017 being most notable at breakfast, up 1.8 percentage points to 54.1% and with 53% of shoppers visiting more than one outlet to complete their food to go breakfast shop, more so than any other meal eaten out of home, it's crucial for outlets to get their breakfast offer right," she said.
To make the most of the trend, Gorska suggested retailers consider introducing a grab-and-go pastry offer. She said a combination of pastries in grab bags, alongside POS materials that highlight the offer, should keep tills ringing.
Gorska also highlighted an opportunity to use on-the-go breakfast to boost sales across other categories.
"Retailers should communicate usage ideas such as 'great with coffee', 'a breakfast treat', 'this week's special' or 'freshly baked,' as well as considering running cross category link deals.
"This will increase the likelihood of impulse buying as consumers are tempted to pick up a tasty treat on-the-go," she said.
• Paul Baker, founder of St Pierre Groupe, agreed that breakfast on-the-go appears set for continued growth.
Baker highlighted the 16-34 year old age group in particular as big purchasers of on-the-go products.
"This age group's takeaway breakfast consumption grew by 35% over the past year. Retailers should be sure to offer food-to-go breakfast options, such as St Pierre's 'on-the-go' range, which enjoyed sales growth of 141% year on year.
"This range is ideal for this breakfast demographic as it offers individually wrapped bakery products, such as Croissants and Pains au Chocolat, Chocolate Chip Brioche Rolls, Belgian Waffles and Caramel Waffles that can easily be eaten on the move.
"New product development across portable and convenient formats is helping to drive this breakfast trend," he said.
• On-the-go breakfast isn't just about convenience, it also offers consumers an opportunity to treat themselves.
That's the view of Monisha Singh, shopper marketing manager at Kepak Consumer Foods, the firm behind Rustlers "Compared to habitual breakfasts, a hot breakfast is deemed a treat to be enjoyed, which can offer a break from the normal breakfast routine.
"Weekday hot breakfasts are convenience led and usually eaten alone as part of a busy morning routine," she said.
And while many consumers continue to work from home as part of efforts to tackle coronavirus, Singh suggested less frantic mornings have helped brands like Rustlers.
"Rustlers All Day Breakfast Sausage Muffin has seen growth of 12.2% year on year, as habitual busy weekday morning routines have made way for indulgent, hot breakfasts usually reserved for the weekend.
"This highlights the diversity of the product which is suited to both in-home and out-of-home dining," she said.
• With opportunities still abundant, it's perhaps unsurprising that Weetabix has opted to throw its weight behind it's on-the-go variant this summer.
Darryl Burgess, head of sales for Weetabix, noted that Weetabix made a big investment in the brand during the summer.
"Bolstering its position as the leading breakfast drink, Weetabix On The Go returned to TV this summer with a new advert as part of a sponsorship of ITV2's 'Showtime' in July and August.
"The slots provided over 40 hours of live and video-on-demand TV time on the most-watched digital channel for 16-34 year old's, a key demographic for the breakfast drinks sector," he said.