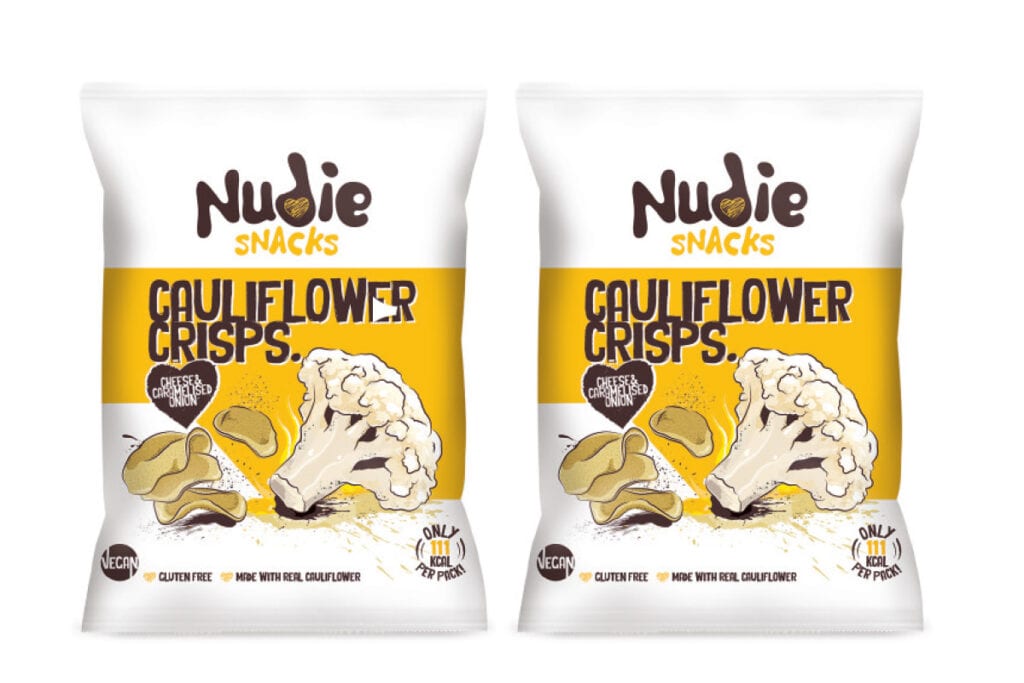 AYRSHIRE snack brand Nudie Snacks has launched a new range made from wonky veg.
Nudie Snacks new Cauliflower Crisps are made from fresh produce that would otherwise have gone to waste. The new range is available in two flavours, Cheese and Caramelised Onion, and Katsu Curry.
Both flavours are available in a 22g bag, containing 118 calories and are priced from £9.99 for a box of 12.
Cauliflower Crisps are made from 40% fresh cauliflower which has been grown in Scotland.
Tracey Hogarth, founder of Nudie Snacks said: "We wanted to find a way to use all the wonky cauliflowers that shops think they can't or shouldn't be selling and making them into a snack we're proud of. We are the first to market this product – it's the perfect snack and doesn't compromise on taste."