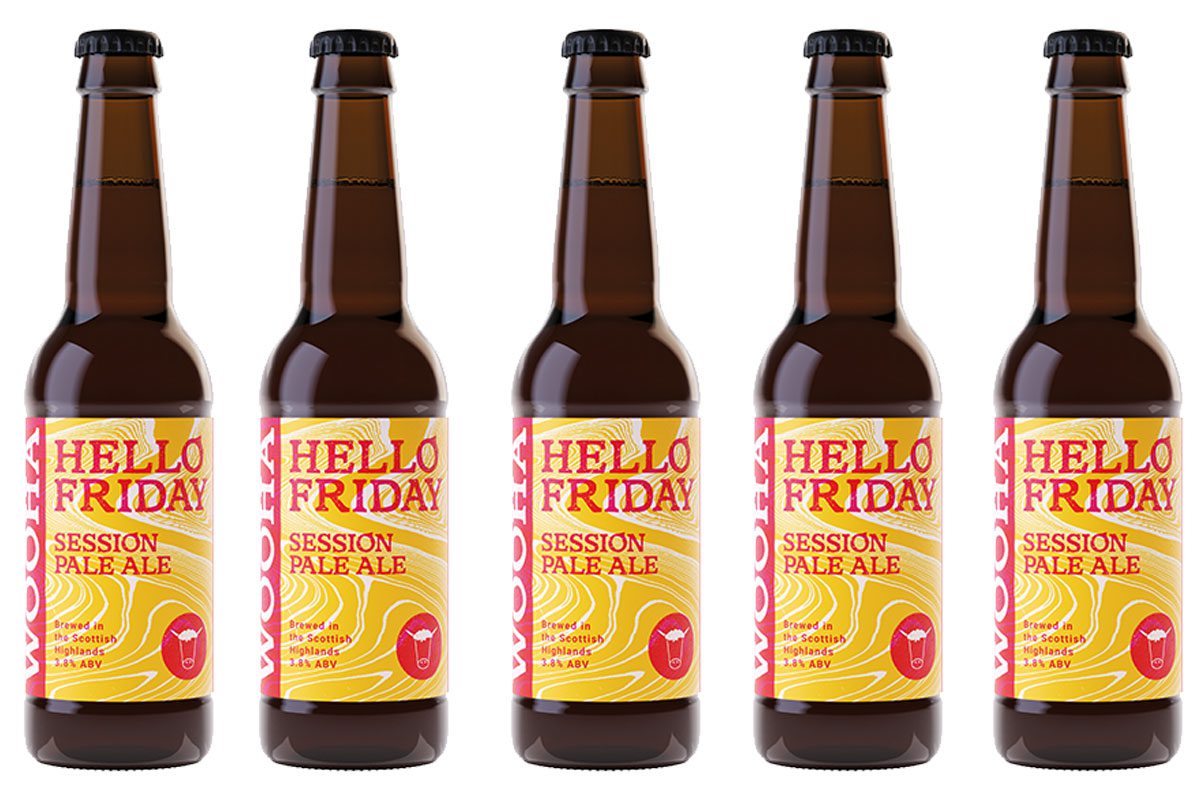 SCOTTISH craft brewery WooHa has rolled out a full range revamp as part of a £1.5 million investment plan for the brand.
The Moray-based brewery has spruced up its packaging and introduced five new beers to its range as part of the overhaul.
New beers in the range are Hello Friday (pictured), a 3.8% ABV session pale ale; craft lager Northern Mischief; IPA, Hop Pinata; Rauch N'Roll porter; and Scotch ale Rogue Clan.
WooHa was able to make the changes to its range thanks to support from the brewery's fans. In January this year, WooHa successfully raised £600,000 in 19 days through a crowdfunding campaign.
In addition to its range revamp, WooHa plans to use the cash to increase production 17-fold over the next three years. The brewery plans to have capacity to produce 88,000 hectolitres by June 2023.
Heather McDonald, founder and chief executive of WooHa said: "Our bold new look brings a completely fresh perspective to the brand. It represents the brewery's fun and energetic persona and our ambitious plans for expansion.
"Our main concerns with creating a new look were to streamline the brand and boost sales by creating a more vibrant, eye-catching label."