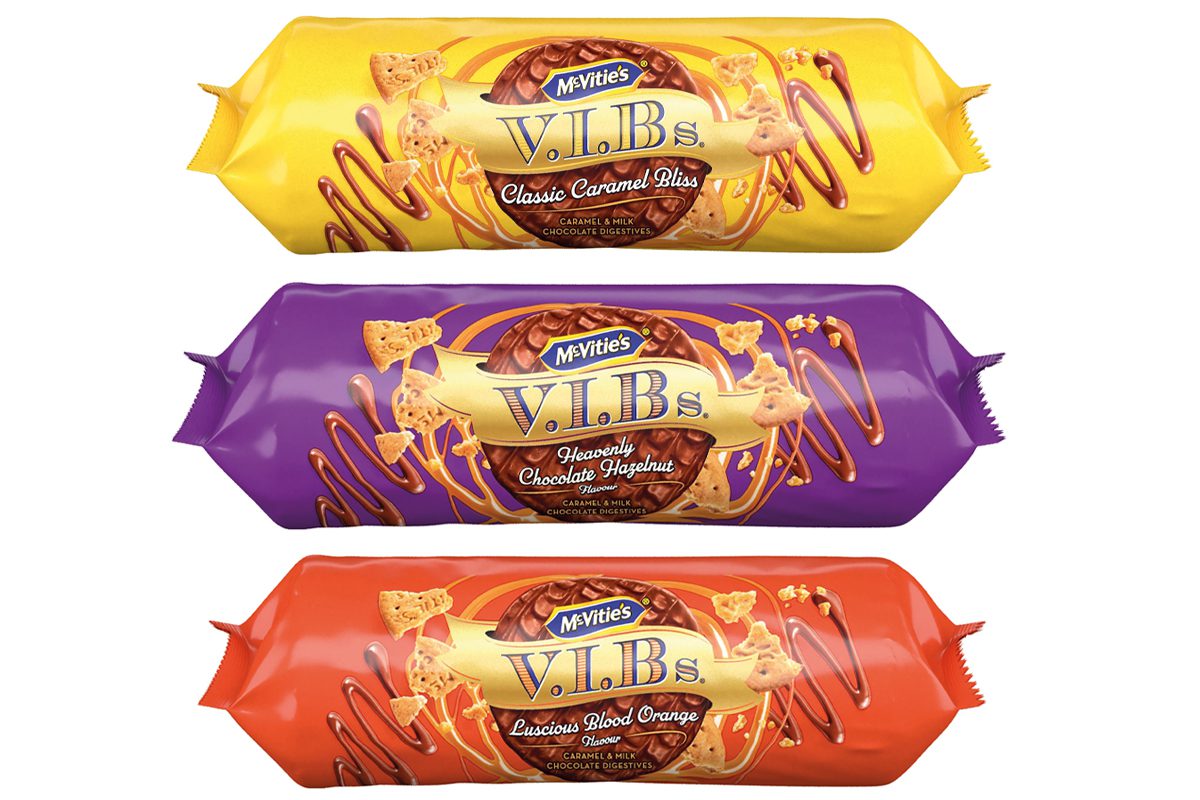 PLADIS has expanded its McVitie's biscuit brand with the launch of a new range: McVitie's Very Important Biscuits – V.I.Bs.
The new V.I.Bs range comprises three flavours – Classic Caramel Bliss, Heavenly Chocolate Hazelnut, and Luscious Blood Orange.
Each biscuit includes a chewy layer of caramel and is coated in McVitie's milk chocolate.
The new range first launched in Asda last month at an RRP of £1.79 with a further roll-out to independent retailers scheduled for this month.
Emma Stowers, brand director for McVitie's at Pladis, said: "We're seeing a huge opportunity to encourage shoppers looking to make snack-time a little bit special to trade-up. But at present, shoppers on the look-out for special biscuits are likely to have to spend up to 200% more than they do on everyday treats, so we're setting the RRP of V.I.Bs very competitively."