Low price leading the charge as RYO continues to grow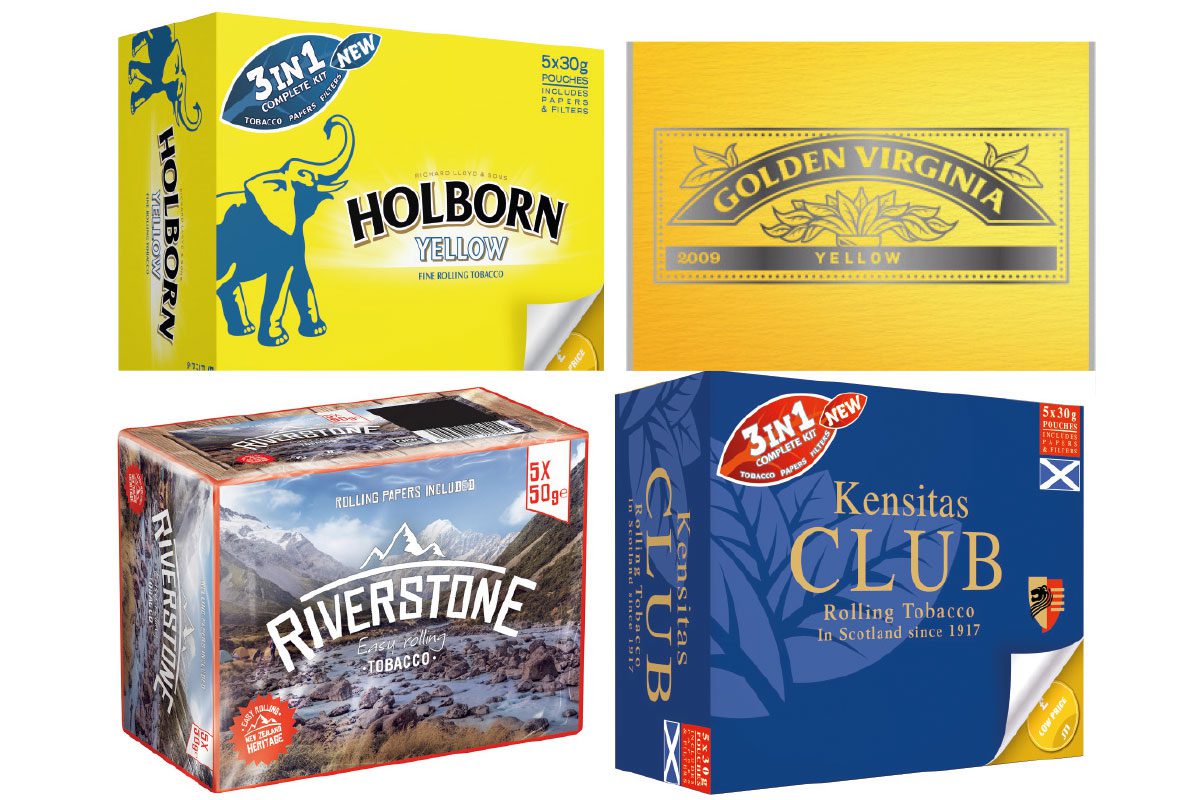 CONSUMER confidence isn't looking too hot at the moment; meaning value is likely a key concern for an increasing number of customers.
When it comes to the tobacco category, high taxation doesn't help with keeping prices down, but there are plenty of value options out there – particularly in roll your own.
Those brands occupying the value end of the RYO category certainly seem to be attracting price-conscious consumers, as Ross Hennessy, sales vice president at JTI, explained.
"The value segment continues to grow as existing adult smokers seek out value for money products, with value rolling tobacco currently holding a 45.5% share of the UK's RYO category.
"The RYO category therefore offers significant opportunity for retailers to maximise sales by stocking up on value RYO products.
"These include brands such as JTI's Sterling Rolling Tobacco – which is now the UK's fastest growing tobacco brand, and Amber Leaf, which is the number one tobacco brand in the UK with a 30% share of the RYO market," he said.
Price isn't the only thing consumers are looking for when shopping for RYO. Convenience can also be a key sales driver according to Hennessy.
"Existing adult smokers are also looking for convenience and three-in-one formats are the perfect solution.
"Just take our recently launched Kensitas Club three-in-one variants which provide 30g of tobacco, 100 papers and 77 filter tips all in one pouch for a fuss-free experience.
"What's more, this variant has the same RRP as the two-in-one version, offering adult smokers even more value for money," he said
In the past, existing adult smokers may have been more neatly divided into factory-made or roll-your-own camps, but Duncan Cunningham, UK corporate affairs director at Imperial Tobacco, suggested this is changing.
"The continued consumer demand for value is shaping the tobacco category. As adult smokers increasingly shift their purchasing habits between segments, they are expanding the range of nicotine products they buy to cater for different occasions.
"This has led to a rise in the number of dual users buying both factory made cigarettes (FMC) and roll your own (RYO) products, as well as moving into emerging nicotine segments such as vaping," he said.
As more adult smokers adopt a mixed bag approach when shopping tobacco, value becomes key to success according to Cunningham, who suggested the menthol ban would "accelerate this trend further."
"As a result, stocking a range of products from the different nicotine segments is of key importance for retailers.
"However, it's even more crucial that retailers and their staff understand the products they are selling so they can offer informed advice to their customers and help them find the right product for their needs," he said.
The focus on value across the tobacco category has been particularly good for roll-your-own sales, according to Cunningham, who highlighted how the subcategory has grown its share of the total market and particularly among economy brands.
"As more consumers seek out the lowest out of pocket spend, we're seeing an increasing shift away from factory made cigarettes (FMC) and into roll your own (RYO).
"As a result, the segment continues to grow its share of the market as value seeking shoppers move into RYO or become dual users, smoking both cigarettes and RYO products across different occasions.
"As value for money continues to be a focus for many adult smokers, the economy RYO segment continues to go from strength to strength and now accounts for 45% share of Fine Cut Tobacco sales, vs 38.3% last year, with further growth expected to come.
"Since its launch, Riverstone has become one of the fastest growing tobacco brands in the market as it taps into this trend with its high quality, easy-to-roll blend and affordable price," he said.