Spirits giant expands its RTD offer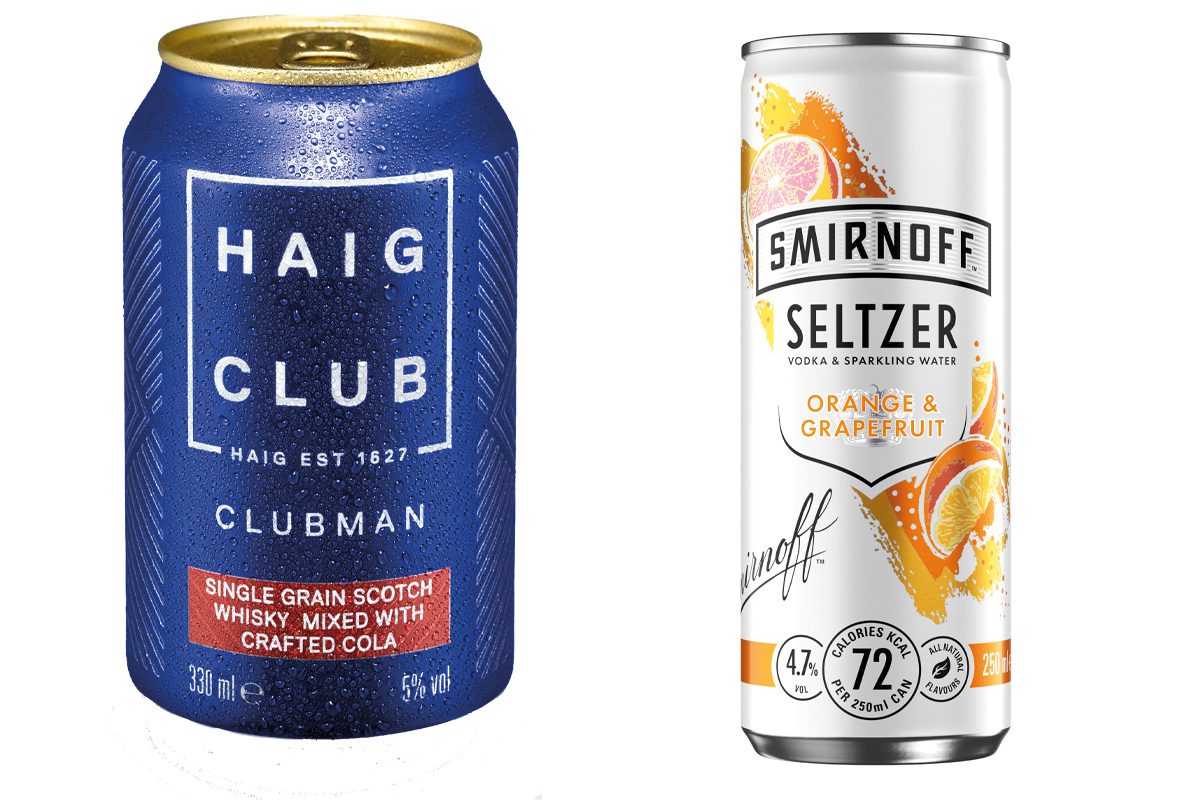 DIAGEO has bolstered its RTD range with the launch of new canned propositions across two of its flagship brands.
The spirits giant has launched a new Smirnoff Selzer RTD, as well as a premix Haig Club range.
Smirnoff Selzer is available in two flavours, Raspberry & Rhubarb, and Orange & Grapefruit. Both are available in a 250ml can and have a 4.7% ABV.
Diageo has priced the new RTD at £1.80 RRP. The new brand is available through Spar and Booker wholesale channels.
Sarah Shimmons, global marketing director for Smirnoff said: "Smirnoff has a long legacy of innovation so we're thrilled to bring the new range of seltzers to the UK.
"After seeing the trend of hard seltzers soar in the US, we're delighted to offer consumers refreshing tasting Smirnoff Seltzers, at 72 calories per 250ml serving.
"We are excited to launch in the UK, just as the summer begins."
Diageo's single-grain Scotch whisky brand Haig Club has also been given the can treatment. The Haig Club Clubman premix range comprises two flavours: Root and Ginger Ale & Lime, and Crafted Cola.
Both flavours are available in a 330ml can. Haig Club Clubman cans launched in Tesco last month.