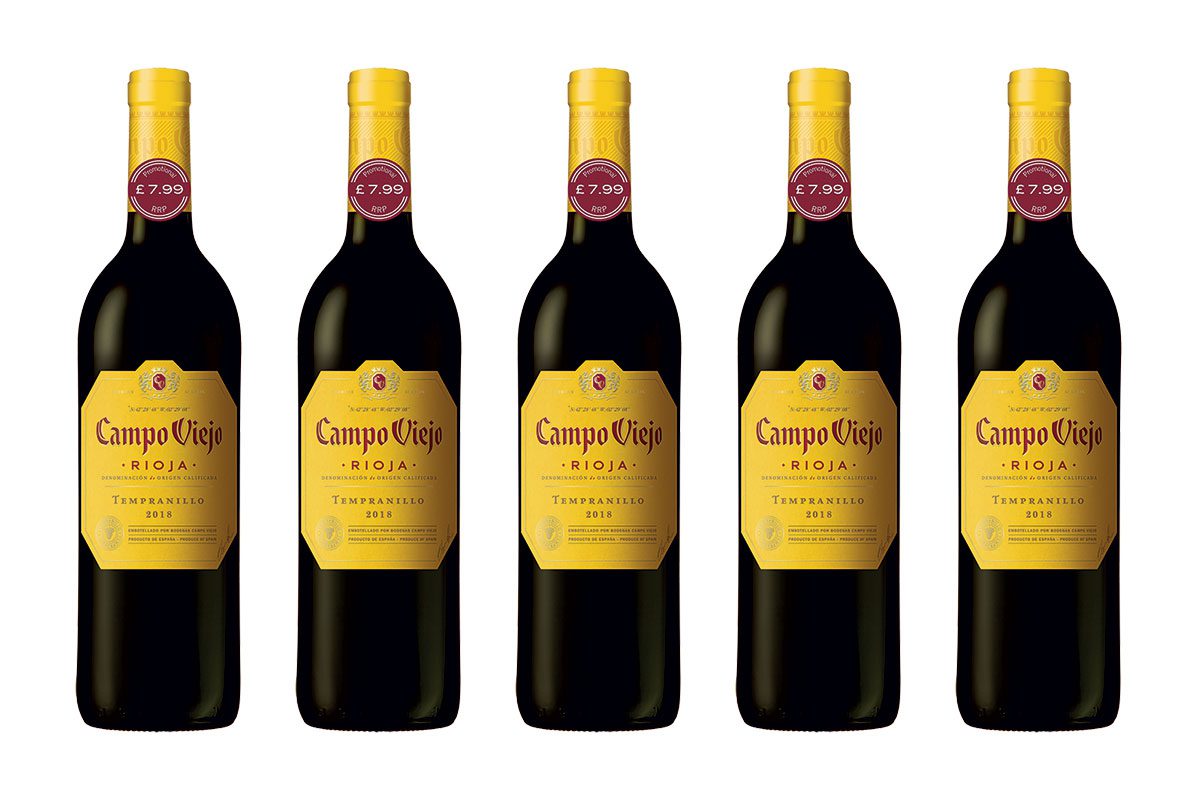 PERNOD Ricard has launched a new price-marked pack format for its Campo Viejo Rioja Tempranillo.
The new bottle features a neck sticker with a £7.99 price-mark, which the drinks giant claimed will "drive sales even further for convenience retailers"
Pernod Ricard also highlighted an Him consumer survey from 2019 which revealed 82% of shoppers look to purchase PMPs as part of their weekly shop.
Chris Shead, off-trade director at Pernod Ricard UK said: "Consumers are savvy and know the average price of their favourite wines.
"With 61% of shoppers believing PMPs offer better value for money than a non-price-marked pack, we're launching one on our most popular wine to give consumers the confidence they are being offered good value, help retailers shift more stock and keep shelves rotating."
Campo Viejo Rioja Tempranillo PMPs are available through the wholesale channel in six-bottle cases.