The big surge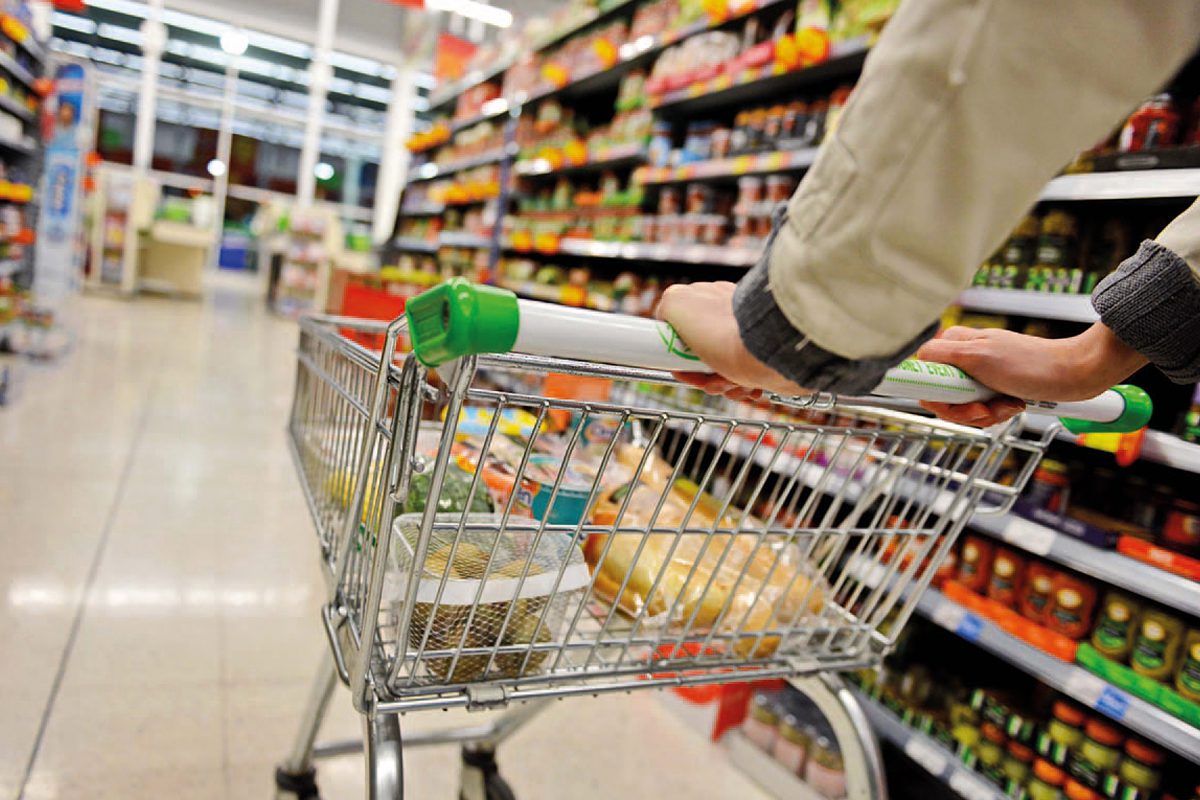 MARCH was a month like no other for the grocery market, with UK consumers making more than 79 million extra shopping trips over a four-week period.
The implementation of strict social distancing measures to limit the spread of coronavirus was the driving force behind a 20.5% increase in total till sales for the four weeks to 21 March, according to Nielsen.
The data specialist found the uptick was particularly large in the week ending 21 March, when sales were up 43%.
And while there was some evidence of stockpiling, Nielsen data revealed that over the period, shoppers typically added just one extra item to their shopping basket. Average basket spend increased from £15 to £16 over the period.
Growth was instead driven by an increase in the frequency of shopping trips. Nielsen found consumers took three additional shopping trips during the period.
Mike Watkins, Nielsen's UK head of retailer and business insight, said the small change in shopping behaviour led to "a seismic shift" in overall shopping patterns.
"As well as increased store visits, consumers opted to shop online – many for the first time.
"However, unlike stores there is a finite capacity for online grocery shopping, due to warehouse capacity and available delivery slots, and this will have limtied online growth sales," he said.
The latest grocery market data from Kantar echoed Nielsen's findings. Kantar found market growth of 20.6% in the four weeks to 22 Mach, with households spending an extra £62.92 during the period.
While sales were up across the board in grocery, convenience stores were among the biggest winners in terms of growth.
Fraser McKevitt, head of retail and consumer insight at Kantar, suggested consumers flocked to independents, largely because of their location.
He said: "During a time of unprecedented demand, all ten of the largest retailers were simultaneously in growth during the past 12 weeks – something we haven't seen since October 2018.
"Meanwhile, independent retailers and symbols, which includes Spar, Nisa, Premier, Londis and Costcutter, provided welcome access to groceries close to home, and sales rose collectively by 16.1%.
"Lidl's sales were up 17.6% during the 12 weeks, as its market share increased by 0.5 percentage points to 6.1%, while Aldi reached a new record high market share of 8.2%, growing sales by 11.0%.
"With growth of 7.4%, Sainsbury's was the fastest growing of the traditional big four this period, followed by Tesco at 5.5%, Asda at 4.9% and Morrisons at 4.6%. Iceland benefited from shoppers stocking up on frozen items, with sales up by 11.7%."