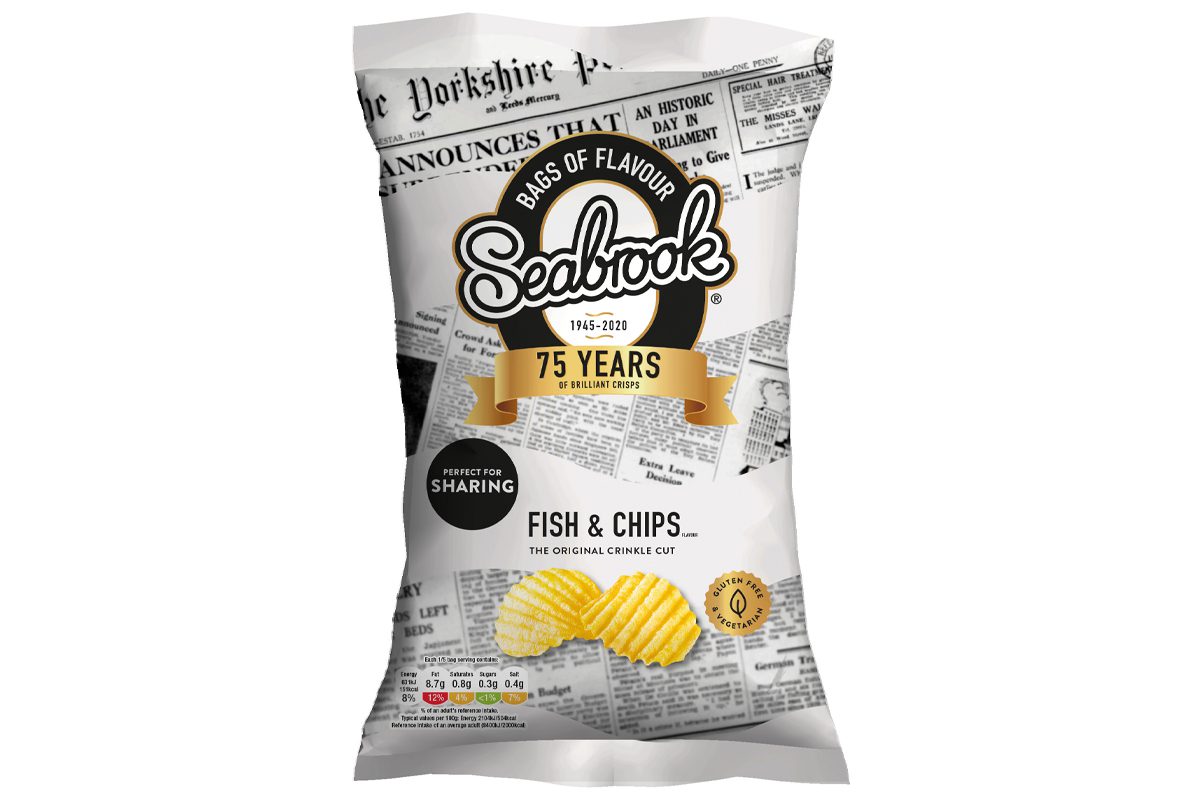 TRADITIONAL flavour is at the heart of the latest limited-edition launch from Seabrook.
As part of the brand's 75th anniversary celebrations, Seabrook Crisps has launched a Fish & Chips flavour.
Limited edition packs feature a newspaper wrapping effect, created in partnership with the Yorkshire Evening Post and featuring real stories from 1945 – the year Seabrook was founded.
The Fish & Chips flavour is rolling out in a six-pack multibag as well as a 150g sharing pack, available through cash & carry and wholesale channels.
Seabrook was established by Yorkshire fish and chip shop owner Charles Brook and his son Colin.
Jon Wood, commercial director at brand owner Calbee UK said: "It's a testament to the brand and the quality of product that Seabrook Crisps is celebrating 75 years and is still continuing to excite the nation's taste buds and grown in today's fiercely competitive market.
"We want retailers and consumers to share in the celebrations and will continue to invest in the brand with an above-the-line campaign that will drive awareness and sales."