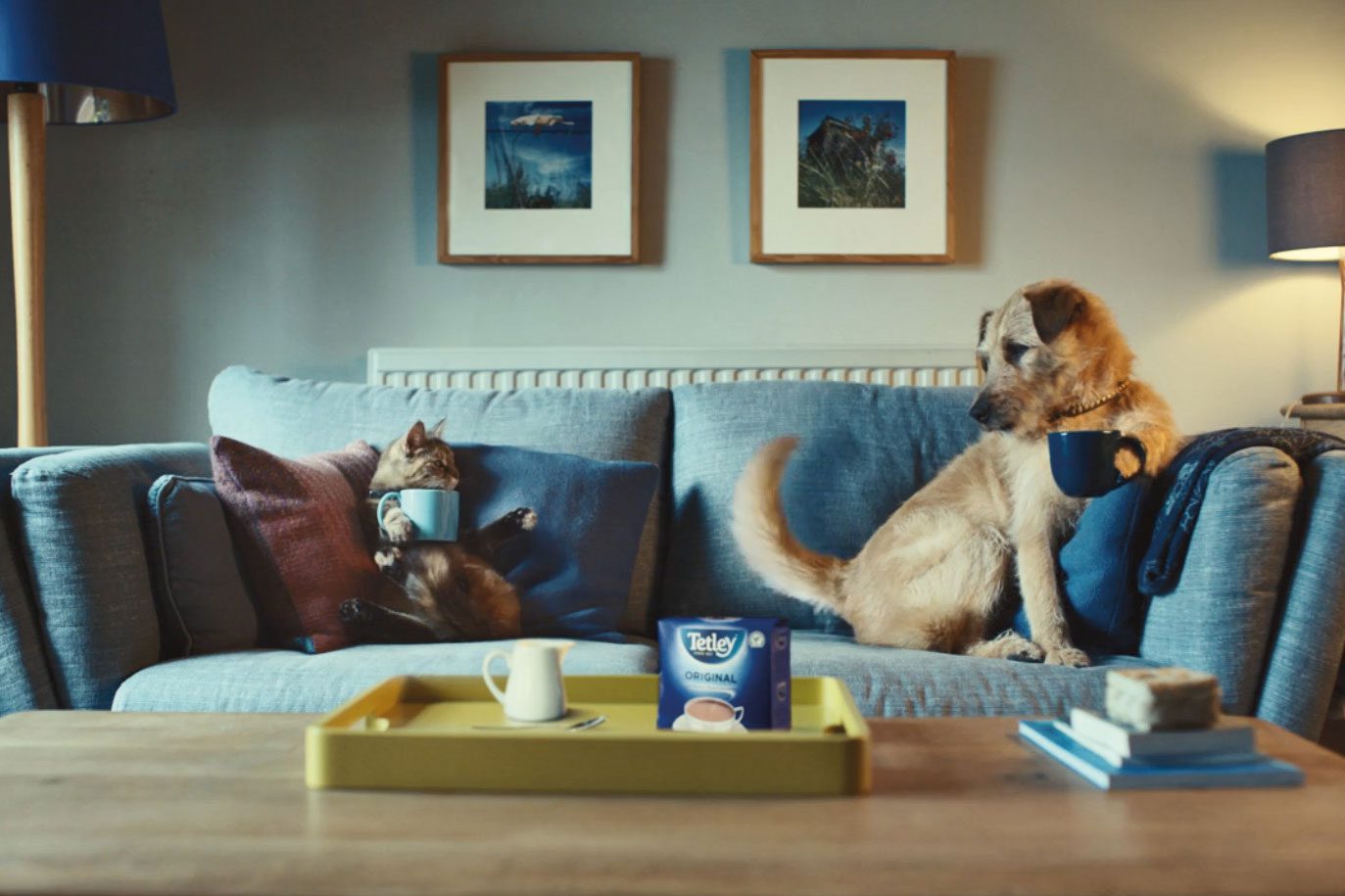 IT should come as no surprise to hear that after tap water, tea has been found to be the nation's most-beloved beverage.
That's what Kantar data supplied by Tetley reveals and – although the number of shoppers purchasing tea has declined by 0.3% – the brand has been growing. According to Kantar data, Tetley has the highest number of buyers of all tea brands, with buyer numbers up 3.2%.
How has Tetley managed to increase its customer base? Brand recognition certainly doesn't hurt, as Peter Dries, director of customer and shopper marketing at brand owner Tata Global Beverages explained.
"When it comes to tea, brands are important. 87% of shoppers say that brands are an important consideration when buying," he said.
It isn't all about brand recognition though, as the tea category has changed over the years, and Dries highlighted the ways that Tetley has changed with it.
"Whilst the importance of everyday black tea should not be neglected, including a selection of different teas in the mix is essential," he said
"In the Tetley portfolio, that mix now includes Tetley Super Tea – a range of functional teas with EFSA health claims.
"The success of Tetley's range of functional drinks has made this an important area of Tetley's business.
"Spanning Green Tea, Fruit and Herbal and new Super Squash, the award winning Tetley Supers range includes 20 variants with seven different health benefits.
"Tetley Supers have brought new customers into both the green & fruit and herbal segments and delivered strong sales and levels of repeat purchase," said Dries.
Functional hasn't been the only NPD focus for Tetley. Last year, the brand made a big step into the cold infusions category, with packs that add flavour to cold water.
Available in packs of 12 infusers at an RRP of £2.49, Tetley Cold Infusions are available in five flavours: Raspberry & Cranberry. Passionfruit & Mango, Orange & Peach, Mint, Lemon & Cucumber, and Strawberry & Watermelon.
Tetley has also launched a clip strip carrying 12 units of three infusions, in a bid to boost convenience and on-the-go sales.
A new starter kit is also available from Tetley, which includes a Cold Infusion flavour packed inside a fully recyclable drinks bottle, reducing packaging and shelf footprint. Starter kits are packed in units of six per case and have an RRP of £6.99.
Tetley figures show Cold Infusions enjoying an 18% increase in category volune share, and Dries offered his assessment of why.
The offer of an easy, tasty and healthy way to maintain hydration levels gas captured shopper interest.
"The offer of an easy, tasty and healthy way to maintain hydration levels has captured shopper interest and the new flavours and formats will help to keep the offering fresh and relevant.
"Sales and distribution of Cold Infusions have been growing steadily since launch and with sales established in the multiples, convenience and wholesale customers are beginning to explore the potential of this exciting new category," he said.
One consequence of NPD is that it can often add a bit more complexity to a category, which retailers have to keep on top of.
To assist in this regard, Tetley has launched a convenience sales guide available to retailers via mobile, iPad and Android devices.
The Tetley Convenience Guide has been designed "specifically for convenience stores," according to Dries, who said it includes marketing insights, shelf plans, tips on what to stock, what's selling well and advice on how to maximise sales.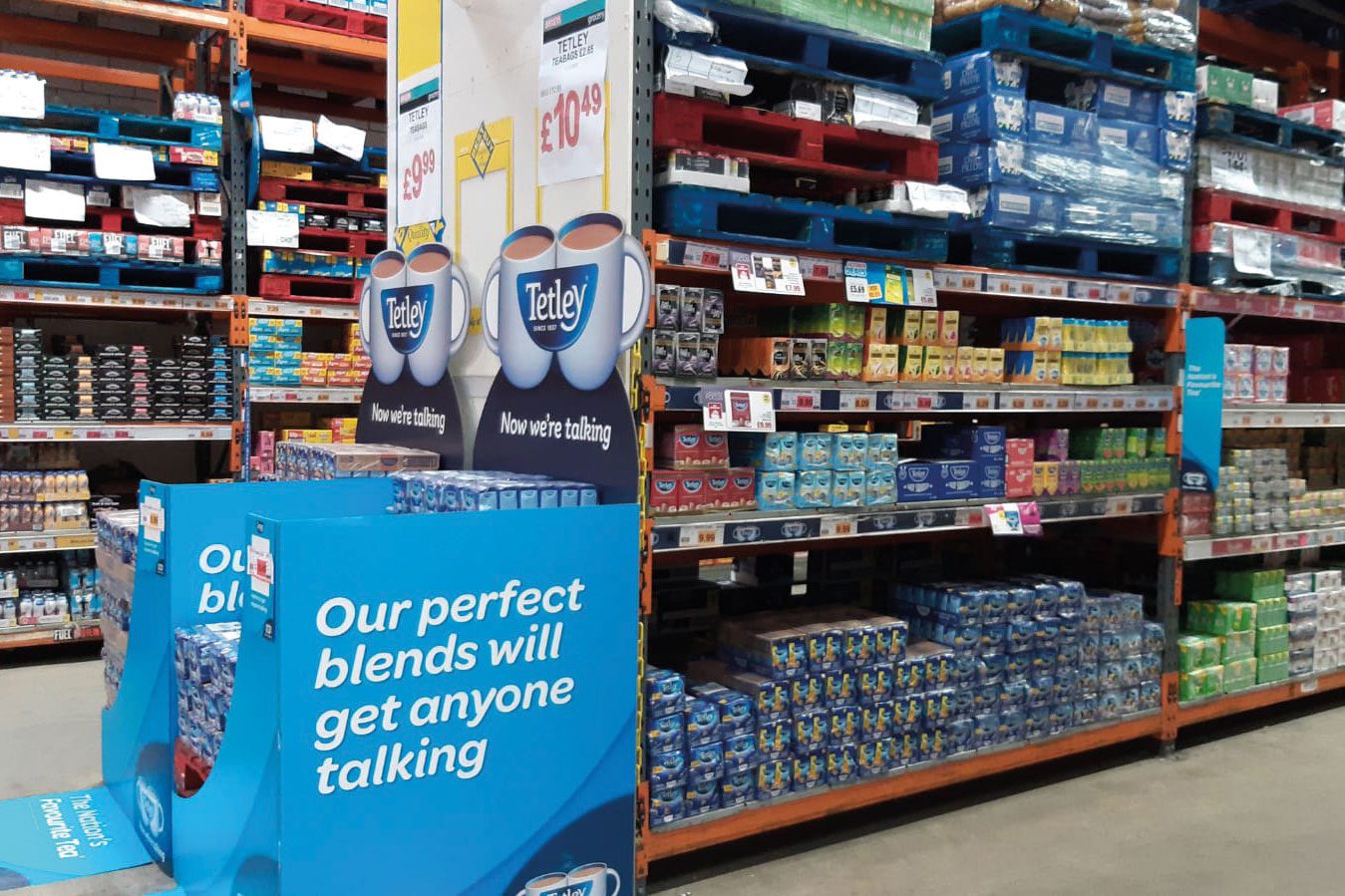 Dries said Tetley will also continue to support c-stores through PMPs, and he shared some advice on how to make the most of this.
"Look out for price-marked and strike-through packs, these are a great way to demonstrate that you offer value to your customers and generate sales. 82% of shoppers actively seek them out when shopping.
"Think carefully about where best to use price-marked packs, they are most important in useful high-volume segments like every day teas and decaf where they work to boost volume sales, but whilst lower prices encourage shoppers to buy more and stock up, it does little for profits.
"It comes down to getting the balance right between offering the right price mark to encourage higher volume sales of essential everyday products, whilst leaving space for higher value products like fruit and herbals and green, which don't necessarily need to be sold as a price mark and can deliver higher margin sales," he said.
• Tetley has planned a full programme of marketing activity for the upcoming year. The brand introduced new four-legged ambassadors last autumn with the launch of its 'Now We're Talking' multi-platform campaign, appearing on TV, online and in stores nationwide. The campaign focuses on a cat and dog, demonstrating how a cup of tea can bring people – or pets – together.