New look Rowan Glen packs roll out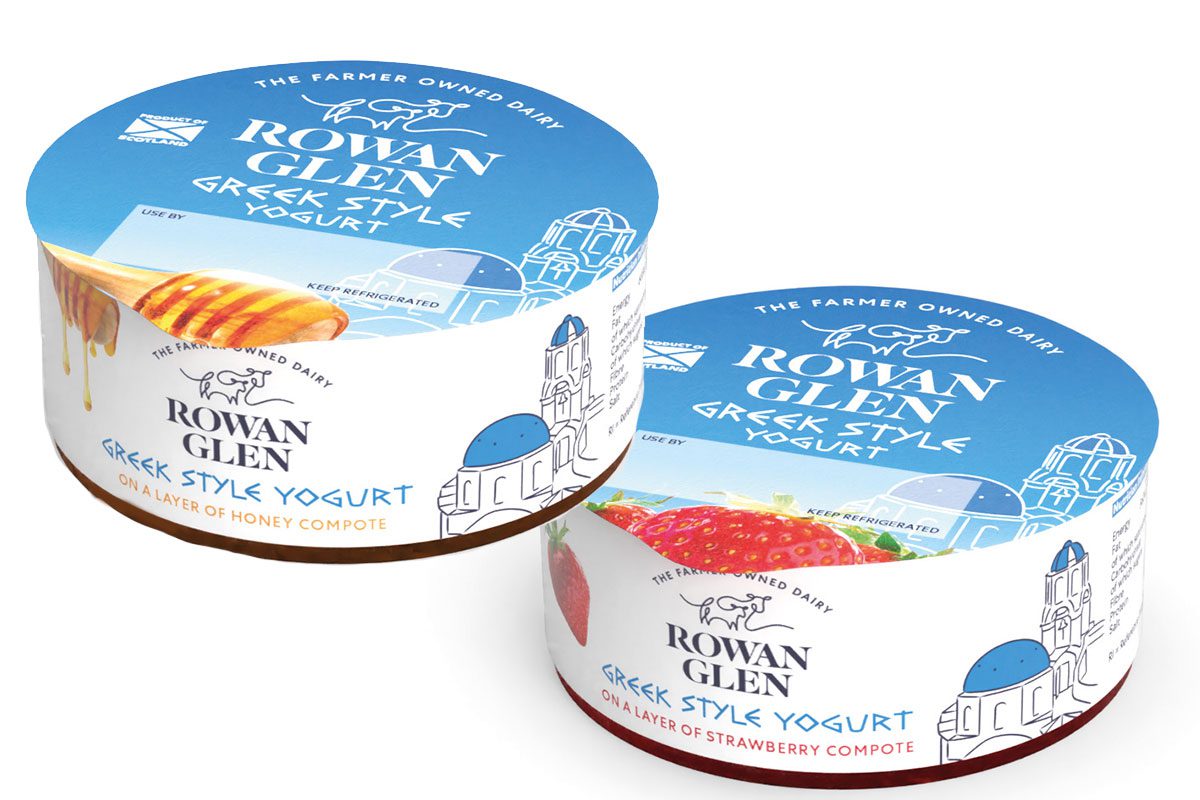 SCOTTISH dairy brand Rowan Glen has relaunched its Greek-style yogurt range with a new look.
The new-look packs have been rolled out across the two-strong range of Strawberry and Honey.
A spokesperson for Dale Farm, the farming co-operative behind Rowan Glen, said: "The luxuriously creamy Greek-style yogurt is available folded on a layer of honey or strawberry making it perfect for consumers looking for a satisfying snack or even a tasty post-dinner dessert.
"Rowan Glen continues its pursuit of bringing the best yogurts to market in eye-catching, contemporary packaging to appeal to a wide range of consumers on a variety of yogurt eating occasions."
The launch of revamped packaging for Rowan Glen's Greek-style yogurt follows a major overhaul for the brand last spring.
Dale Farm relaunched its Rowan Glen Low Fat Bio Yogurt last year with revamped packaging across the range.
The new packaging sets the ROwan Glen logo against a white pot, with colour coded lids to indicate flavours – in a bid to make navigating the chiller easier for shoppers.
The Dale Farm spokesperson said: "Rowan Glen's new, modern look for its yogurt range continues to go down a treat with more consumers picking up more pots in store.
"The updated iconic logo acknowledges the pride Rowan Glen holds in its farmer owners who are vital and trusted providers of the top-quality milk that goes into making Rowan Glen yogurts."