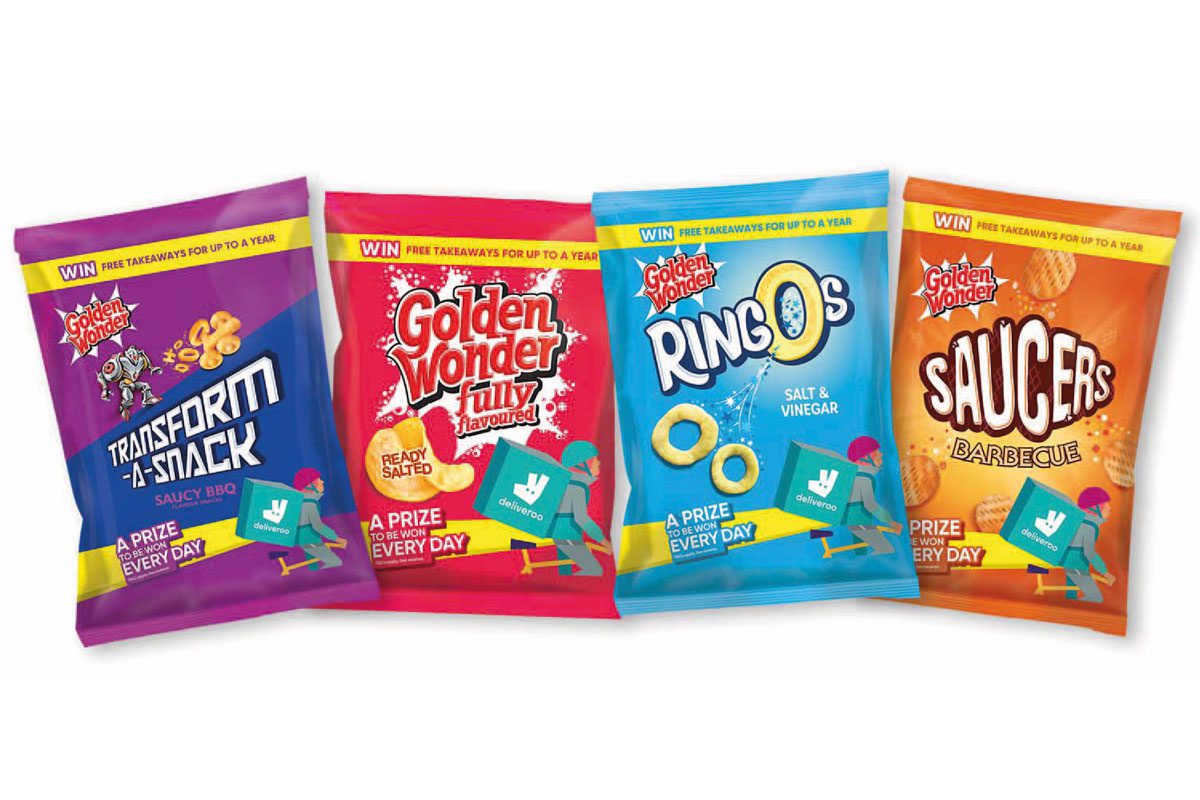 FREE takeaway meals will be on offer in the latest on-pack promotion from Golden Wonder.
The crisp brand is teaming up with online food delivery company Deliveroo to offer consumers the chance to win free takeaways for up to a year.
Running on 25 million packets over 16 weeks from April to July, the promotion will see one winner chosen each day.
This year's promotion follows Golden Wonder's 'I Wonder' campaign in 2019, and the brand's 2018 Pizza Hut offer.
The promotion is to be supported on TV, online and through social media.
Marketing director, Matt Smith, said: "In total we've given away nearly 5,000 prize surprises to our consumers to date, and shared money saving offers with 335,000 more, worth £1.7m."
"In 2020, we are extending the campaign even further. Not only will the promotion be featured on our Golden Wonder Crisps and Ringos but we will be including our Transform a Snack and Saucers products too."