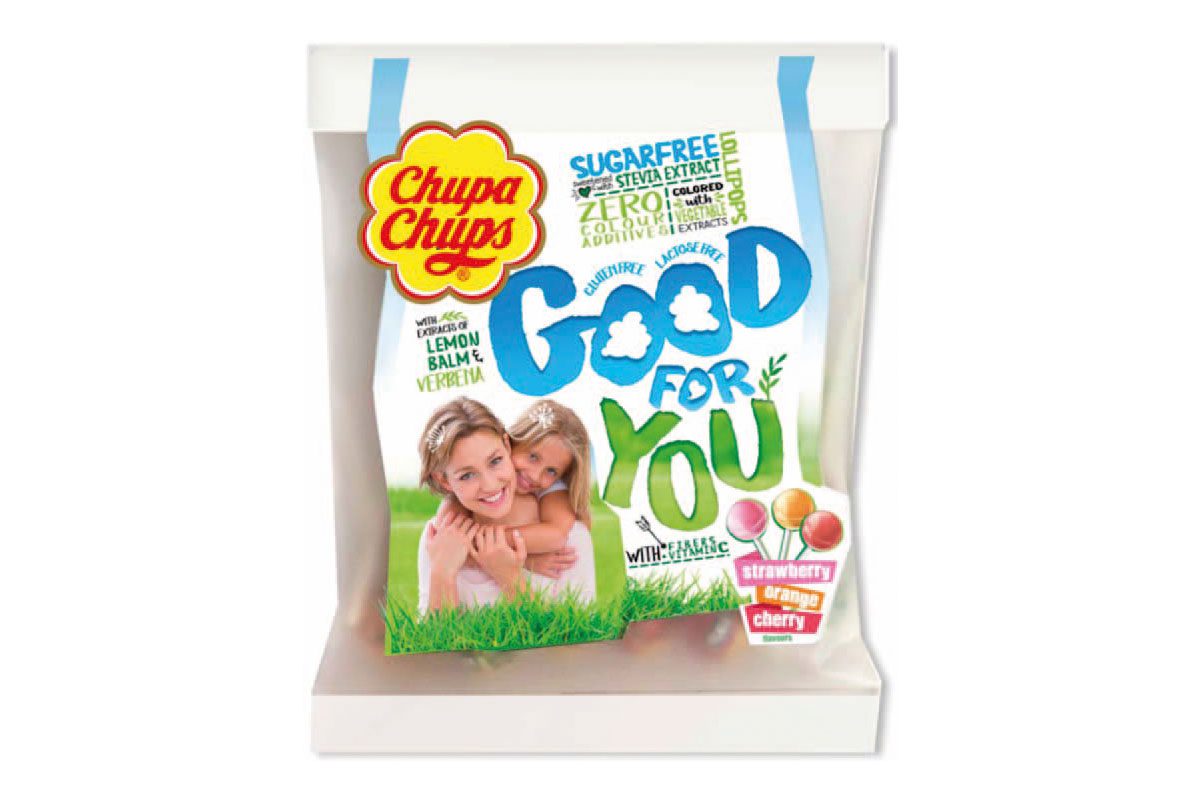 CHUPA Chups has expanded its sugar free range with Chupa Chups Good For You.
Made with stevia, the lollipops come in Strawberry, Orange and Cherry flavours and contain only natural colouring with added fibre and vitamin C.
The 6g lollipops are available in packs of 12. Brand owner Perfetti van Melle said that sharing formats currently make up 66% of the market.