Vape Dinner Lady on vaping success in convenience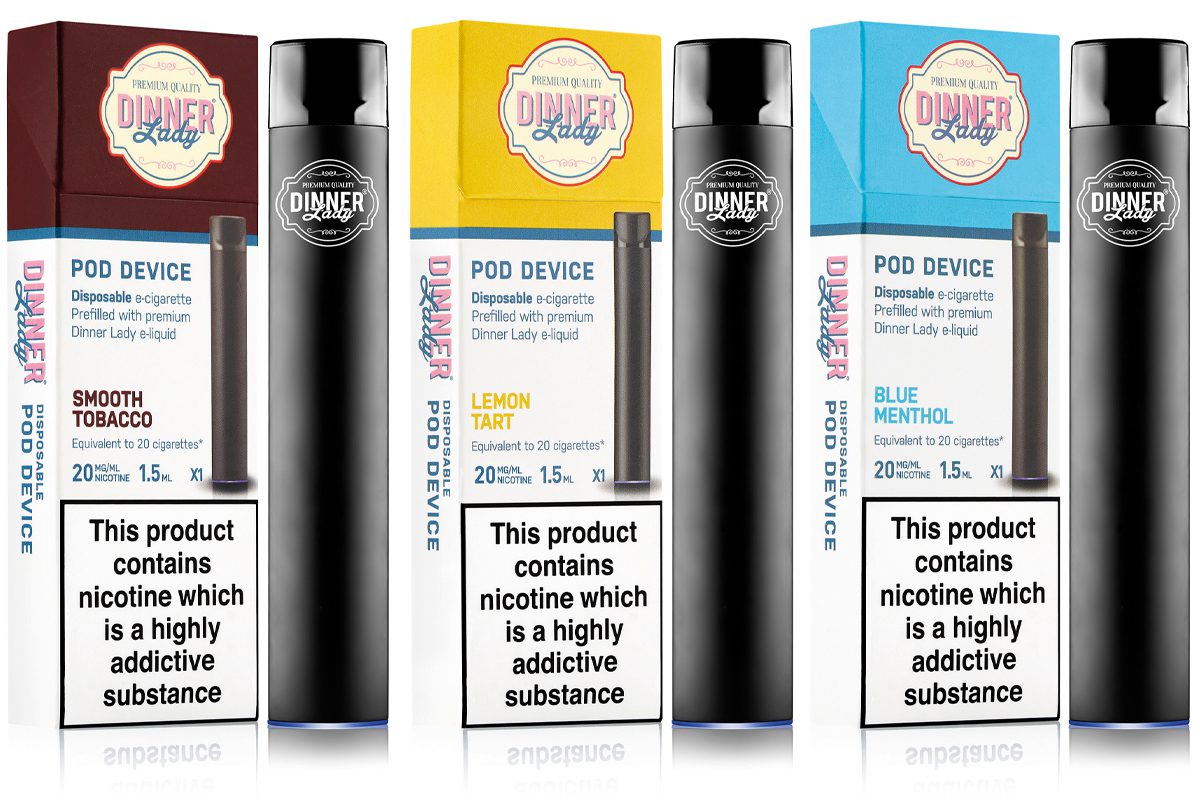 CATEGORIES go through phases in retail and vaping certainly seems to have moved beyond its infancy in Scotland.
Over the last few years vaping has gone mainstream, with a variety of shopper missions that could bring customers into convenience.
John Taylor, chief marketing officer at Vape Dinner Lady, explained how he thinks the evolution of the category has opened up opportunities for c-store retailers.
"Consumer behaviours are changing, there is an expectation that quality vaping products will become more widely available and no longer restricted to specialist vaping shops.
"This is a real growth opportunity for convenience retailers looking to replace lost income from declining tobacco sales with e-cigarettes and vaping liquids," he said.
From those looking to quit smoking, to those with a passion for all things e-liquid, customers want different things from the vape category.
With that in mind, Taylor suggested that offering a diversity of devices, flavours and price-points is key to vaping success in convenience, and he believes the Vape Dinner Lady brand is well-equipped to help retailers in this regard.
"It is vitally important that vaping manufacturers and retailers cater for the wider vaping market and invest in a strong variety of products, including a core of vaping pods, pens and sub-ohms.
"Premium quality products are the key to repeat business in this market.
"Vape dinner Lady is continuing to invest in the development of new flavours, and we will continue to introduce core flavours across a range of different devices," he said.
Pods, pens, and sub-ohms (devices which produce a large vape cloud) might be category leading formats, but not everyone is looking for a long-term solution when they head into a c-store.
For some shoppers, Taylor said the disposable e-cigarette is just what they are looking for.
"Consumers looking for convenience want vaping products that satisfy an immediate need and Dinner Lady's disposable e-cigarettes are perfect for a night out, or as a back-up for more experienced vapers who may not want to take an expensive device on a night out.
"Vape Dinner Lady launched their disposable e-cigarette in September 2019, pre-charged and pre-filled with its premium quality e-liquids, to widespread acclaim.
"This is a device custom built for the convenience market and stockists are reporting encouraging sales uplifts," he said.
Having a broad range is all well and good, but it also needs to be attractive to consumers.
That's another area where retailers should lean on the support brands can offer, and Taylor outlined the resources Vape Dinner Lady can provide.
"Our commitment to our convenience store customers and innovation is evidenced by our strong line of visual merchandising and point of sale solutions which are now in place across the UK and mainland Europe.
"These allow retailers to confidently display vaping products and create eye-catching store displays to encourage sales.
"Vaping solutions do not have to comply with the same level of restrictions as tobacco products meaning displays can be more creative and eye-catching," he said.