Value sales are in better shape north of the border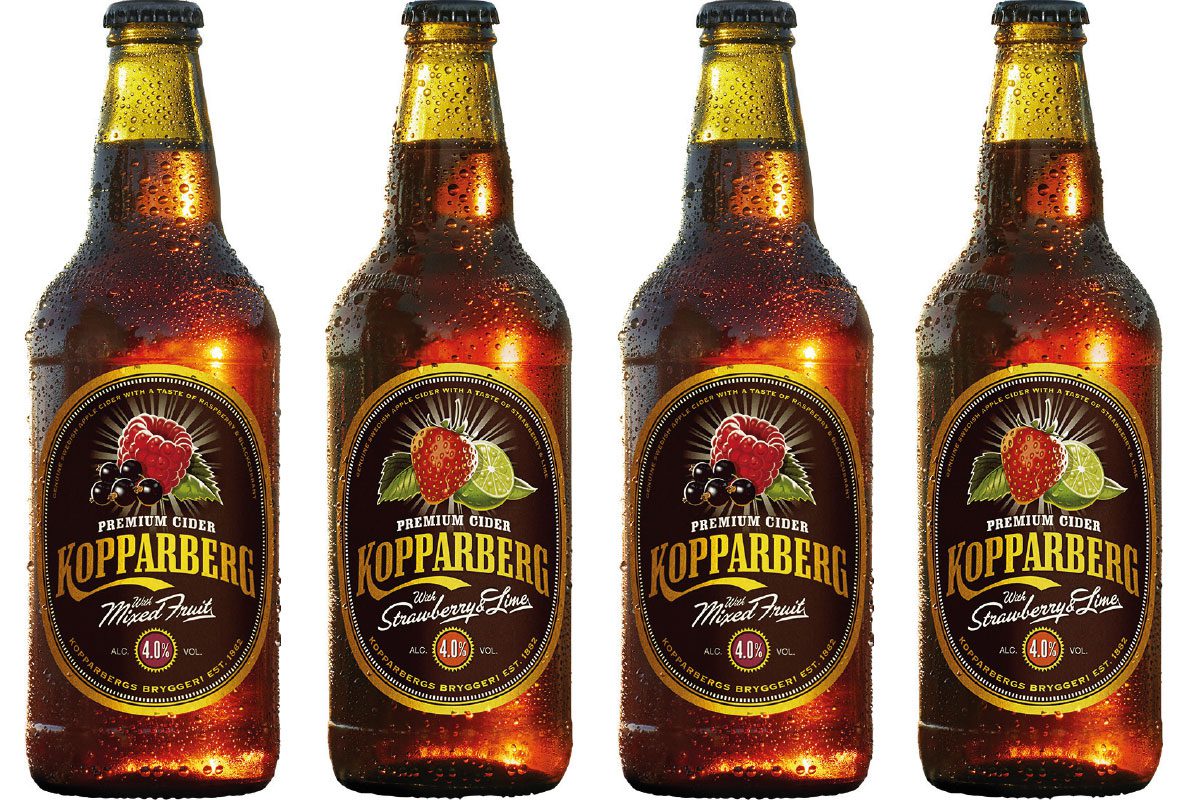 SCOTTISH shoppers are known for their sweet tooth, so it isn't too surprising that cider performs so well in the off trade.
What might be surprising is how much better the category performs in Scotland.
While a stellar year for cider sales in 2018 – fuelled by an extraordinarily warm and sunny summer – led to a year-on-year decline in cider sales in 2019 – the drop was far from drastic in Scotland.
Figures provided by Swedish cider brand Kopparberg found value sales for cider in Scotland down 4.4% last year, compared to a 5.6% drop for the UK as a whole.
What is making the difference? Anne Claypole, category controller at Kopparberg, suggested that minimum unit pricing (MUP) has been helpful in supporting value sales for Scottish retailers.
"Continued inflation in Scotland following the introduction of MUP meant it's value decline was less," she said.
Claypole also noted that within cider, fruit cider has continued to drive performance in Scotland with value sales performing in line with the total category (-4.4%), compared to an 11.3% value sales drop in the rest of the UK.
And while the MUP effect may have helped the category as a whole hold up in Scotland, Claypole suggested that fruit cider's performance is all the more impressive as the subcategory does not enjoy the same value sales benefits as other stronger ciders.
"The average lower ABV amongst fruit ciders means price has been less impacted by MUP, with prices only rising by 2% per litre vs. total cider at 8%," she said.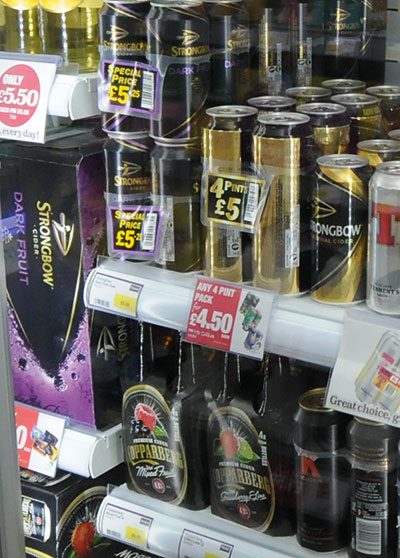 It's not just about style either, with performance varying significantly by pack format, as Claypole explained.
"Within those negative numbers, Scotland has seen strong growth in small multipack formats (four-pack, six-pack) which have grown by 6% in value terms and 2.6% in volume.
"With prices increasing, consumers have traded out of single bottles and large multipacks as they look to find a balance between the convenience of large packs and increasing prices," she said.
To take advantage of the current spending trends within cider, Claypole suggested retailers focus on having the right mix of pack formats in their store.
"Single bottles are a great way of driving trial, especially when on a multibuy with relevant beers. Due to their relatively small footprint, a broader range of brands and flavours can work here and help to differentiate vs. other retailers.
"As pack sizes increase, it is important to stock the winners as space will be at a premium.
"Within fruit cider, Strongbow Dark Fruits and Kopparberg are the clear market leaders, making up 81% of Scotland's fruit cider sales. After that it is about offering just enough choice to ensure all taste profiles are considered.
"Fridge space is a must for these formats, as they are most likely to be ad hoc purchases, picked up after work," she said.
When it comes to larger pack formats, Claypole suggested promotions and space in store should line up with key trading periods like Easter, or major sporting events, as well as any spells of warm weather.