Sports and energy drinks are thriving in c-stores as value growth continues and NPD brings excitement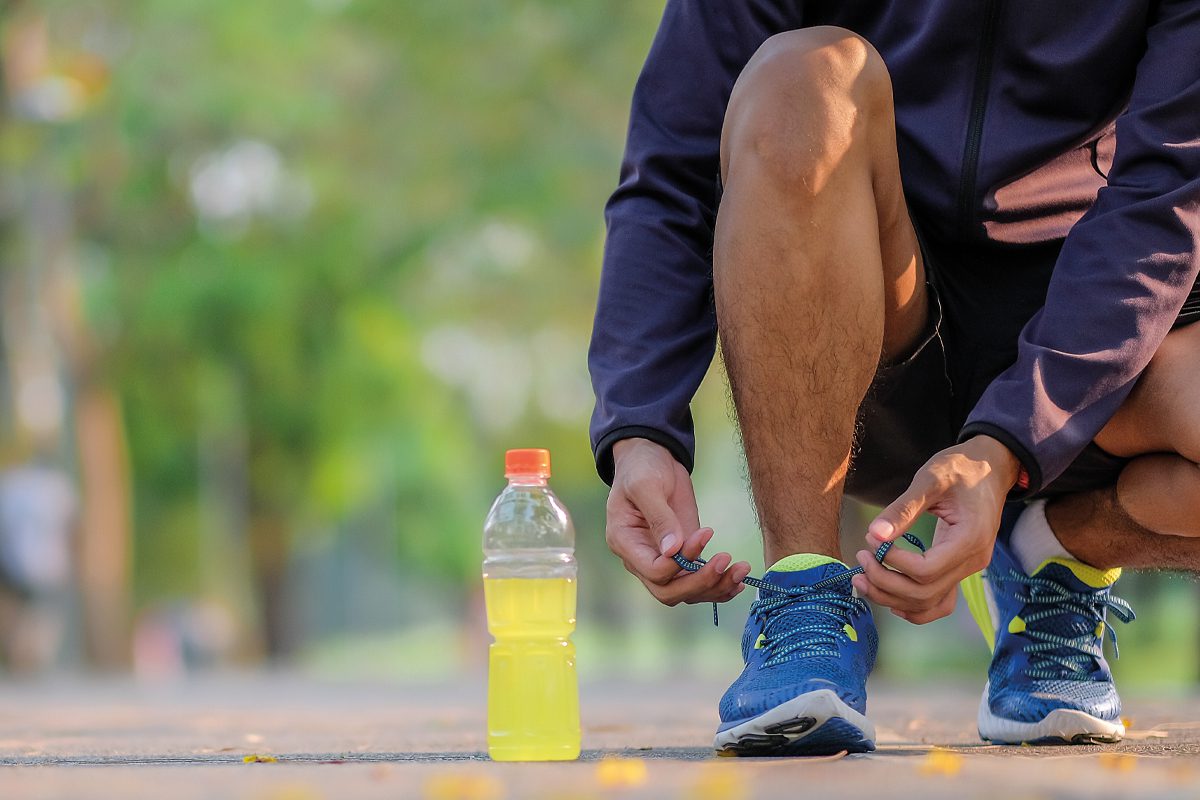 HEALTH and well-being have become key purchase drivers as consumers appear to be increasingly concerned with additional benefits from food and drink products.
The range of sports and nutrition products available today would make a 1980s body builder blush – but is all that NPD translating to performance in convenience?
Yes, would seem to be the answer, as James Logan, commercial director at Refresco – the firm behind Emerge – explained.
"The sports drink market is in good form. Worth £176m, it has seen a 6% growth in value and flat volume sales in 2019," he said.
Within sports drinks, there is plenty of variety, but for convenience retailers, Logan suggested 500ml packs are the stars of the chiller.
"Given that sports drinks are usually consumed when people are either due, are doing, or have finished exercise, it is no surprise that larger 500ml bottles dominate the category.
"Across convenience, sports drinks are an important category for retailers, making up £88m and growing 7% in value and 3% in volume.
"Single 500ml bottles are key to performance, making up 91% of category volume," he said.
And while young fit gym-goers may be the ones to draw in the most followers on social media, when it comes category demographics in the real world, Logan revealed that sports drinks have a broader appeal than Instagram may lead some to believe.
"Consumption of sports drinks is across many life stages with more people consuming the drinks from their mid-30s through into their 50s," he said.
Matt Gouldsmith, channel director for wholesale at Lucozade Ribena Suntory (LRS) agreed that sports drinks are an, "incredibly important category for convenience retailers."
Gouldsmith said that the subcategory is showing growth that outpaces soft drinks as a whole, which demonstrates the need to stock key brands in the chiller.
"The category is large and fast-moving, so retailers should stock up on the leading brands to ensure they can always offer their consumers what they're looking for.
£176m

Sports drinks alone are now worth £176m.
– Refresco UK
"They should also make the most of the key innovations from these established brands – such as Lucozade Sport Anthony Joshua Fruit Punch – to keep the category fresh and exciting in store and to ensure ongoing sales success, throughout 2020 and beyond," he said.
Sports drinks value sales are undoubtedly moving in the right direction, but they're not the only option in the chiller for consumers looking to boost their performance.
Taking a look at sports and energy together, Mark Bell, strategy and planing manager at Red Bull UK, found that 'functional energy' continues to be the king of the chiller in terms of growth.
"Today, sports and energy is worth £1.4bn, with growth totalling over £147m vs. 2016. This growth has been fuelled by the increasing demand for functional energy.
"These drinks have added over £160m vs. 2016 and are fast approaching a billion-pound segment, today worth £881m annually.
"The consistent performance of functional in the category has ensured that sports and energy has remained in growth despite slower performance in other segments," he said.
6%

Value sales for sports drinks increased 6% last year.
– Refresco UK
Energy's appeal to gym-goers has not been lost on Coca-Cola European Partners (CCEP).
Late last year, CCEP launched functional energy brand Reign, which has been positioned as an ideal solution for before or after exercise.
Amy Burgess, senior trade communications manager at CCEP said: "Reign Total Body Fuel is designed to be consumed pre and post workout and contains 200mg of natural caffeine extracted from green coffee beans.
"The no sugar, no calorie range also contains a number of ingredients intended to enhance performance, including branched-chain amino acids (BCAAs), which can help to prevent protein muscle breakdown and L-Arginine, which improves blood flow and stimulates the release of growth hormones."