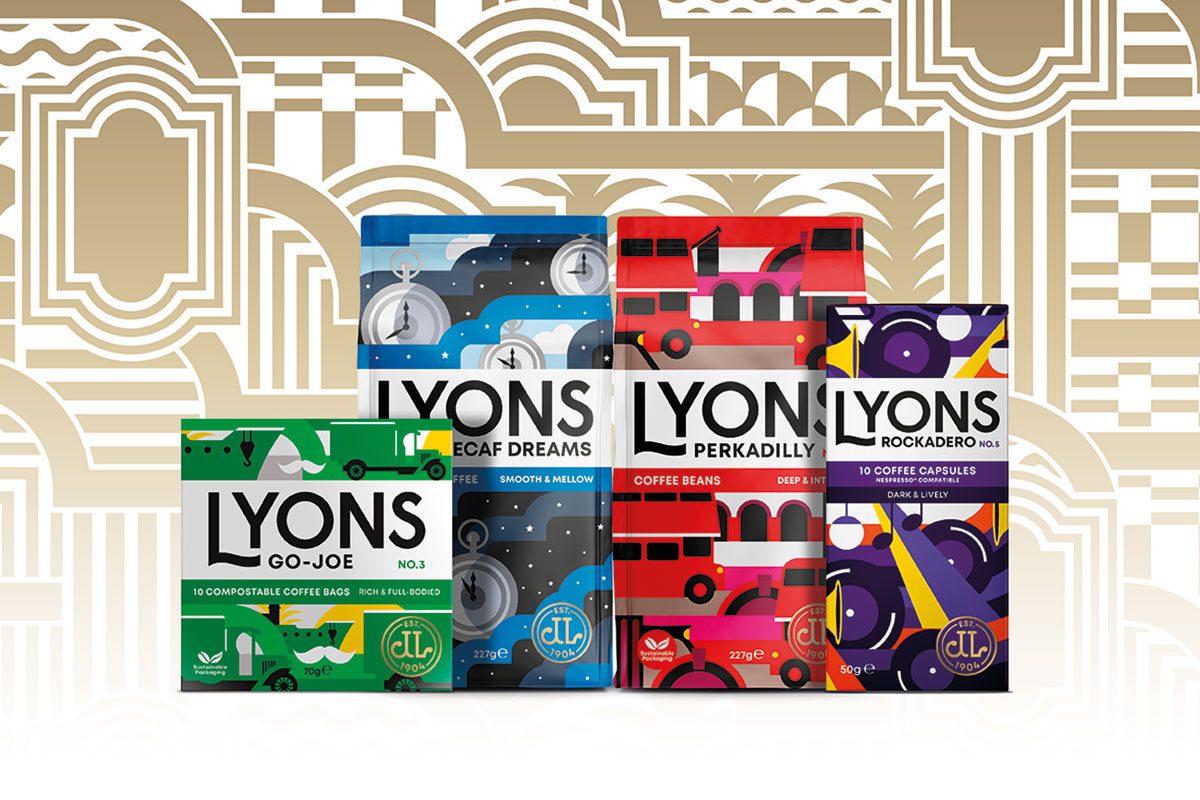 LYONS will have a new look from next month, along with new additions to the coffee brand's range.
From 1 March, Lyons packs will feature new illustrations and blend names. The range will be expanded with two new variants, Perkadilly and Rockadero. The brand's top seller, No.3 blend, has also been renamed Go-Joe – a homage to brand founder Sir Joseph Lyons.
The Lyons relaunch is being supported by a media, digital and outdoor advertising campaign – as well as in-store activity.
Marcus Swift, commercial director at UCC Coffee UK and Ireland, the firm behind Lyons, said: "We know today's coffee consumer desires more than just a caffeine fix, they want full bodied flavours and formats to suit their needs, at an affordable price point.
"Our refreshed range certainly delivers this, and we're excited to unveil it in grocery stores across the UK."