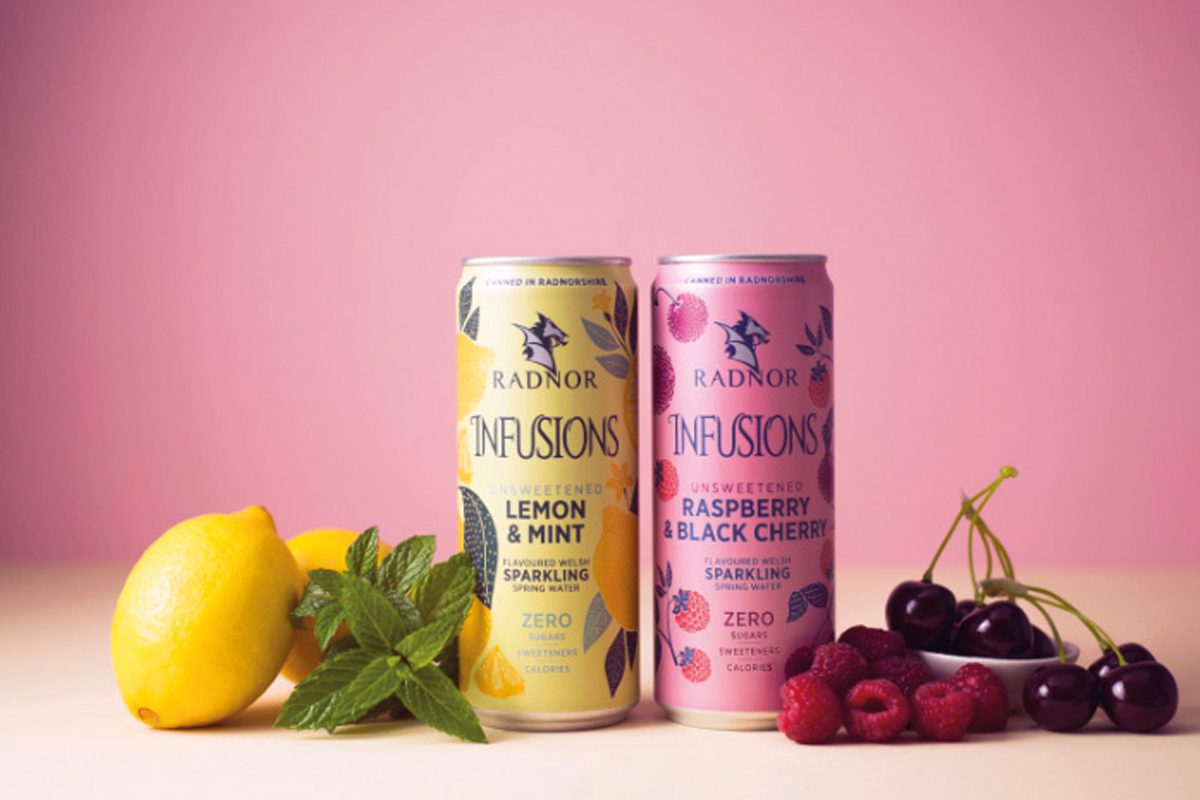 RADNOR Hills has put some sparkle in a can with its latest product launch.
The new Radnor Hills Infusions range of sparkling spring water is available in two flavours, Lemon & Mint and Raspberry & Cherry.
Both flavours contain zero sugars, sweeteners or calories.
Radnor Hills Infusions are available to trade in a 12x330ml pack.