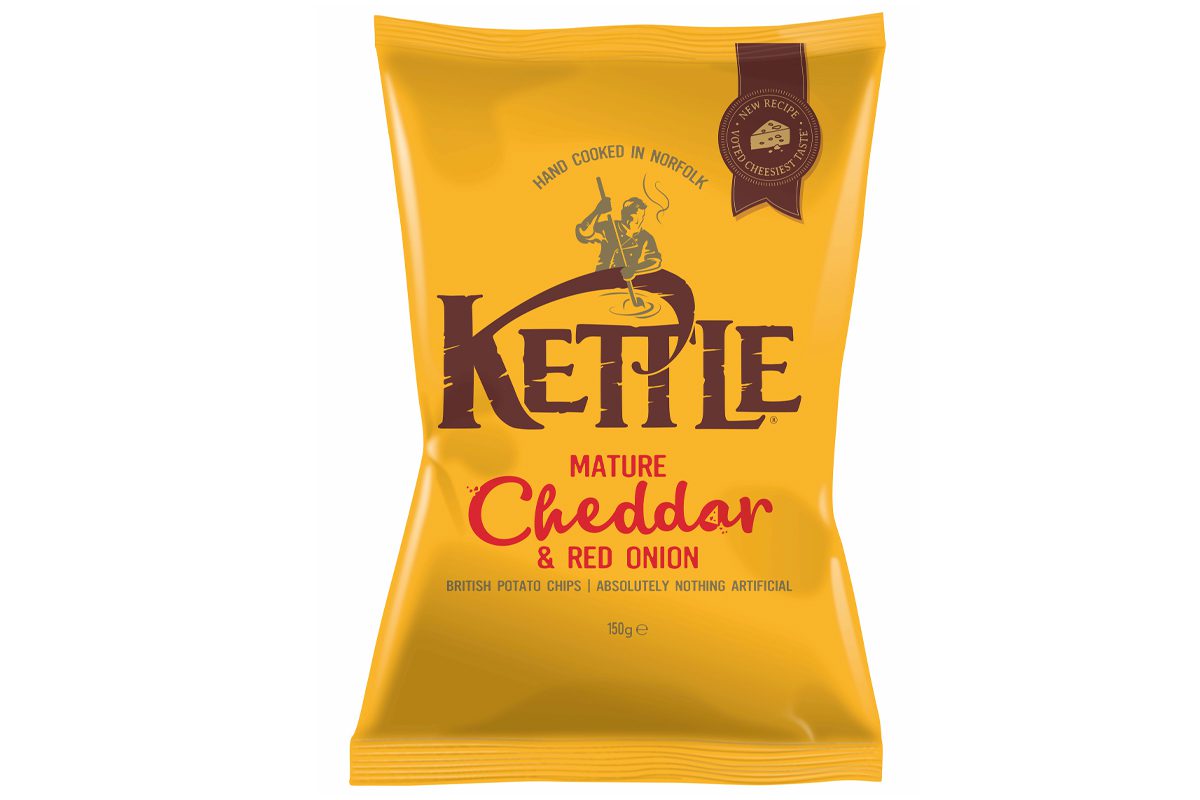 KETTLE Chips has relaunched its signature Mature Cheddar and Red Onion crisps with new seasoning.
Now using 12-month matured Davidstow cheddar, the firm said that each crisp would "feature an even stronger taste of delicious creamy mature cheddar."
A Kettle Chips spokesperson said: "This new launch features the highest quality ingredients.
"The rich velvety flavour profile of the Davidstow Cheddar complements the sharp, tangy yet sweet taste sensation of the red onion, resulting in Kettle Chips' best Mature Cheddar and Red Onion flavour yet.
"A proud supporter of local businesses, most of the potatoes used to produce all Kettle Chips are grown within 30 miles of the Kettle cook-rooms, before being hand-cooked in small batches and seasoned with high quality, real food ingredients from ethical origins."
New and improved Kettle Chips Mature Cheddar and Red Onion – suitable for vegetarians and naturally gluten free – are available now at an RRP of £1.99 for a 150g bag.