Bottled water has a lot to offer retailers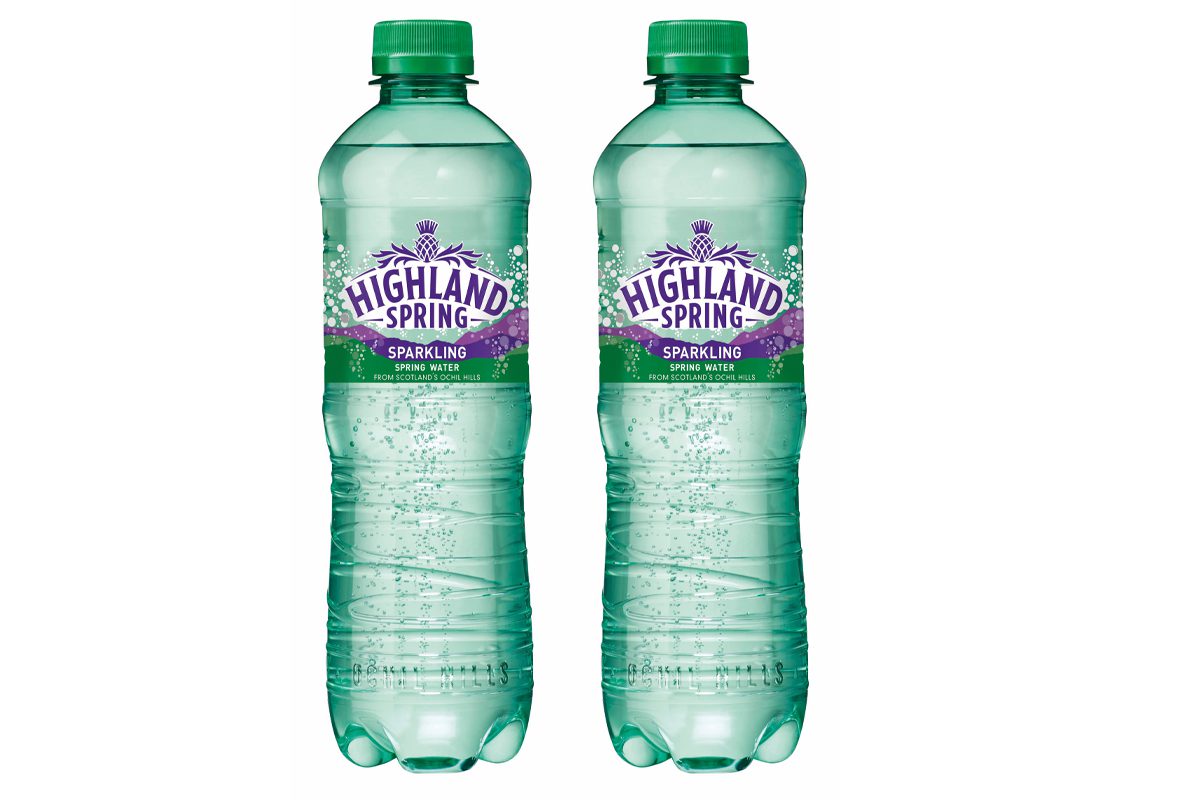 IT'S fair to say that bottled water doesn't offer quite the same variety as its soft drink chiller competitors.
But according to Perthshire-based producer Highland Spring, bottled water is a surprisingly versatile option for consumers looking for a break from sugary soft drinks.
"It is suitable for consumption at any time of day, in any environment – including on the go," explained Nichola Grant, channel marketing manager at Highland Spring Group.
"Plain bottled water is a perfect choice for the rising number of health conscious consumers – it is calorie free, has no added sugar, preservatives or additives.
"This is coupled with its convenience and refreshing taste, providing a great alternative to fizzy sugary drinks and juices," she said.
That versatility isn't limited to still water. Highland Spring has been placing an increased focus on sparkling water over the last few months, with its 'Remarkabubble' campaign launching as its biggest ever investment in the subcategory.
"We have seen a real trend towards sparkling," said Grant, "which is ideal for those looking for a little lift as part of their day.
"The subcategory is now worth over £17.2 million in impulse with volume sales up by 2.8% in the last year and value sales up by 2.4%.
"Previously considered a drink reserved for special occasions, sparkling water is fast becoming an everyday hydration option – retaining all of the benefits of still naturally sourced water."
"This increase in demand for sparkling water could be attributed to the implementation of the sugar levy or a shift in opinion towards its consumption and its premium cues."
Yet despite the popularity of bottled water, environmental concerns have seen more consumers choosing to use reusable water bottles.
How can Highland Spring make sure that consumers feel comfortable purchasing the brand?
"This year the brand launched its first fully recycled and recyclable Eco bottle, which was followed by the roll out of the Wild Life kids eco bottle, demonstrating its commitment to remaining at the forefront of environmentally sustainable innovation," said Grant.
"To date Highland Spring has used 75 tonnes of 100% rPet to produce its eco bottles and it's encouraging to see that so far there's been five million eco bottles fully recycled back into new ones.
"Highland Spring is continuously working to reduce its environmental impact and will move to 50% recycled plastic by 2022."