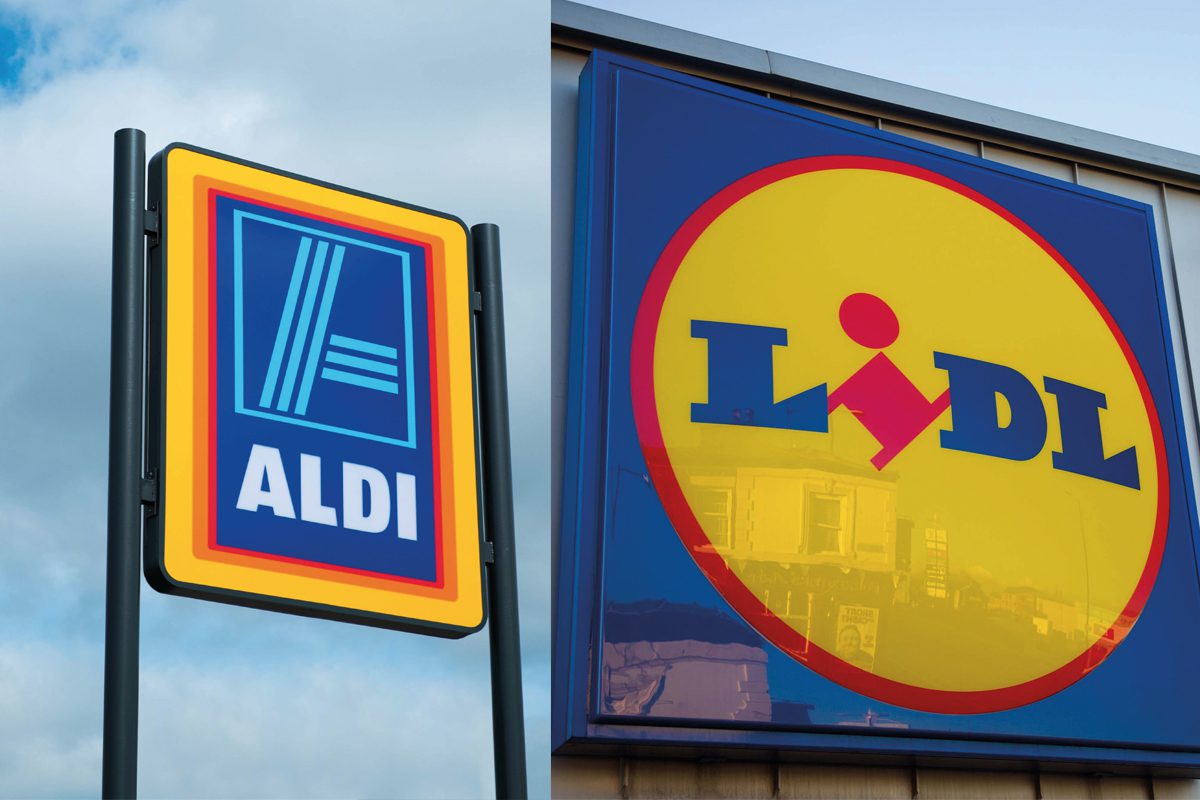 IT has become a familiar story in the UK grocery market: Lidl and Aldi grow sales continuously while their rivals see growth stagnating.
And according to the latest grocery market share figures, the growth of the discounters is showing no sign of slowing down.
For the 12 weeks to 2 November, Nielsen found that almost 73% of incremental sales were made at Aldi and Lidl.
In contrast, Tesco, Sainsbury's, Asda and Morrisons all experienced a decline in sales.
Nielsen figures revealed that the big four's combined market share fell to just below 64%, compared with 67% this time three years ago.
This was echoed by Kantar's market share figures for the 12 weeks to 3 November, which showed that Lidl grew sales by 8.8% and Aldi by 6.7%.
The Co-op also continued to outperform its larger rivals, increasing sales again by 4.4%. The multiple has grown continuously since May 2018.
Fraser McKevitt, head of retail and consumer insight at Kantar, said: "Co-op welcomed an additional 274,000 shoppers through its doors in the past 12 weeks – fruit and vegetables proved particularly popular as fresh produce sales increased by 10%.
"The retailer stayed true to its convenience-focused roots as chilled items like pizza grew by 8%, helping to increase its market share to 6.5%."
Overall, year-on-year supermarket sales grew by 1% over the past 12 weeks, but McKevitt said that it was the Christmas trading period that would be the real test for retailers.
"The average household is expected to spend more than £380 on groceries during December," he said.
"In total, shoppers will spend nearly £11 billion in that month alone, showing how it's a crucial period for retailers."