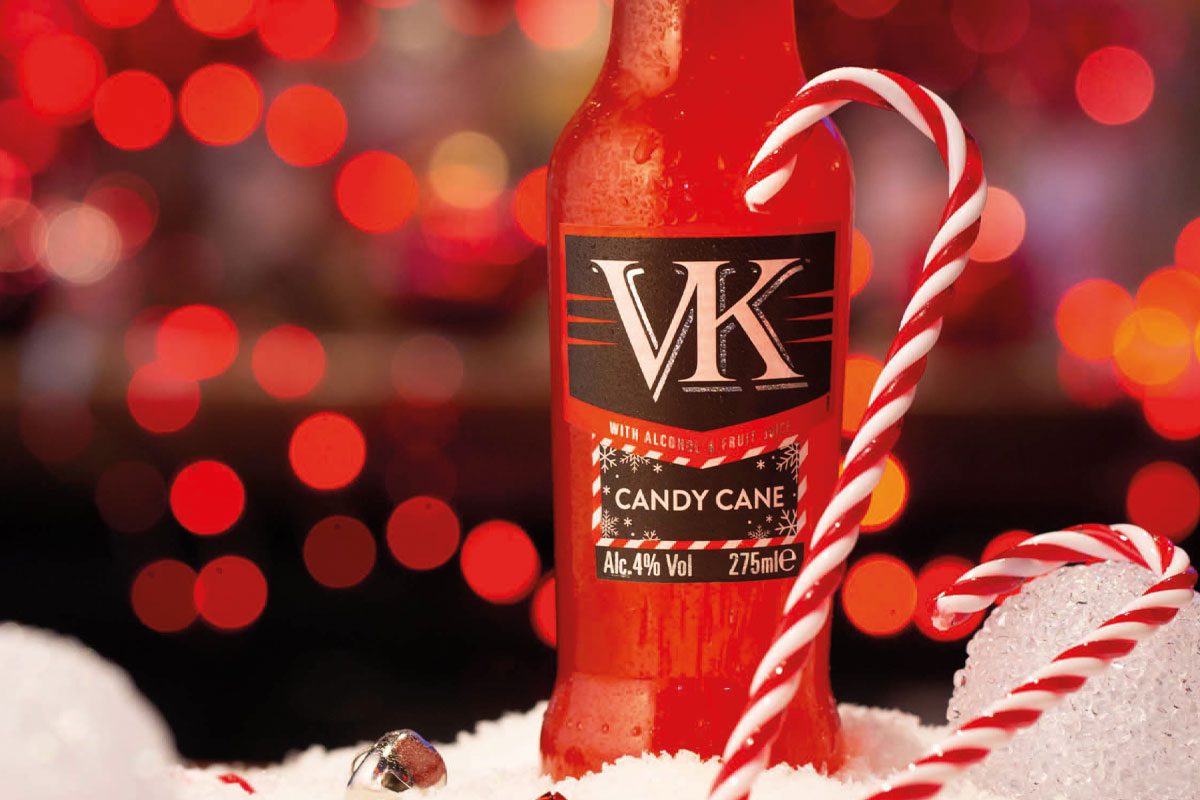 CANDY canes are one of the most 'Christmassy' sweets on the market.
It is therefore easy to see why RTD brand VK decided to release a limited-edition Candy Cane VK, as part of its seasonal multipack.
The 4% ABV VK Candy Cane has a sweet strawberry flavour that is balanced with hints of peppermint.
Two bottles of the new flavour will be available in the festive-edition VK ten pack, alongside VK Blue, VK Watermelon and VK Orange & Passion Fruit.
Some seasonal packs will also contain a golden ticket, entitling the lucky winner to a VK Christmas jumper.
Charlie Leaver, brand manager at Global Brands said: "With this year's new Christmas flavour, our highly sought after VK Christmas jumpers and our on-trend marketing activity, we expect the VK mixed pack to excel this winter.
"Set to provide significant revenue for our customers while delighting consumers with a new Christmas twist on the fruity VK flavours' they know and love, the VK mixed pack is a must stock for retailers."