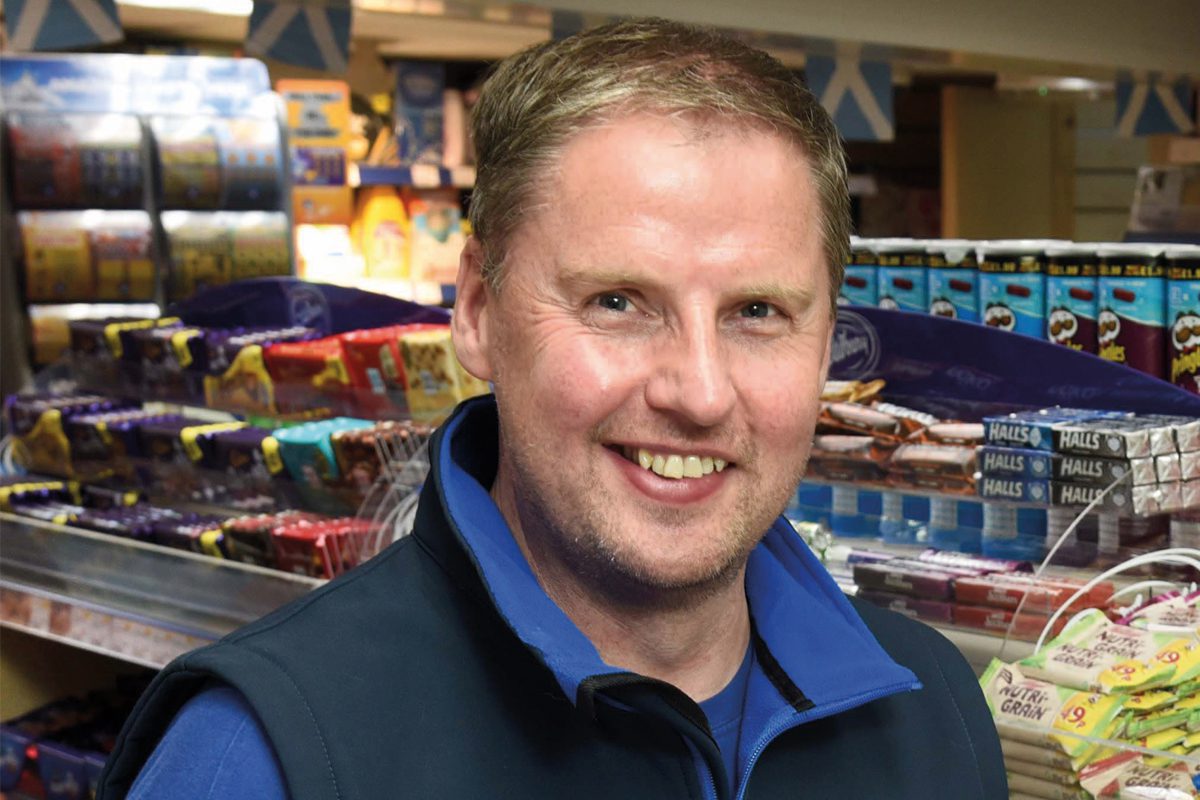 Winner details:
Symbol: KeyStore
Staff: Seven, plus 14 paper boys and girls
Services: Home delivery service for newspapers, coffee machine, food to go.
Cults KeyStore has been open since 1940, and was originally called Archie's after a previous owner. Chris Cobb took over at the store 12 years ago, having managed several forecourts across Aberdeen.
As well as stocking all the major confectionery brands, Chris makes a point of offering locally produced sweets from Dee Valley Confectioners. This helps him stand out against the local Sainsbury's and Tesco c-stores, which are both around 500 feet from Cults KeyStore.
The store receives a sales boost from the local high school pupils, who visit Cults KeyStore during lunchtime.
Chris is a multiple award winner, having previously taken home the Tobacco Retailer of the Year prize.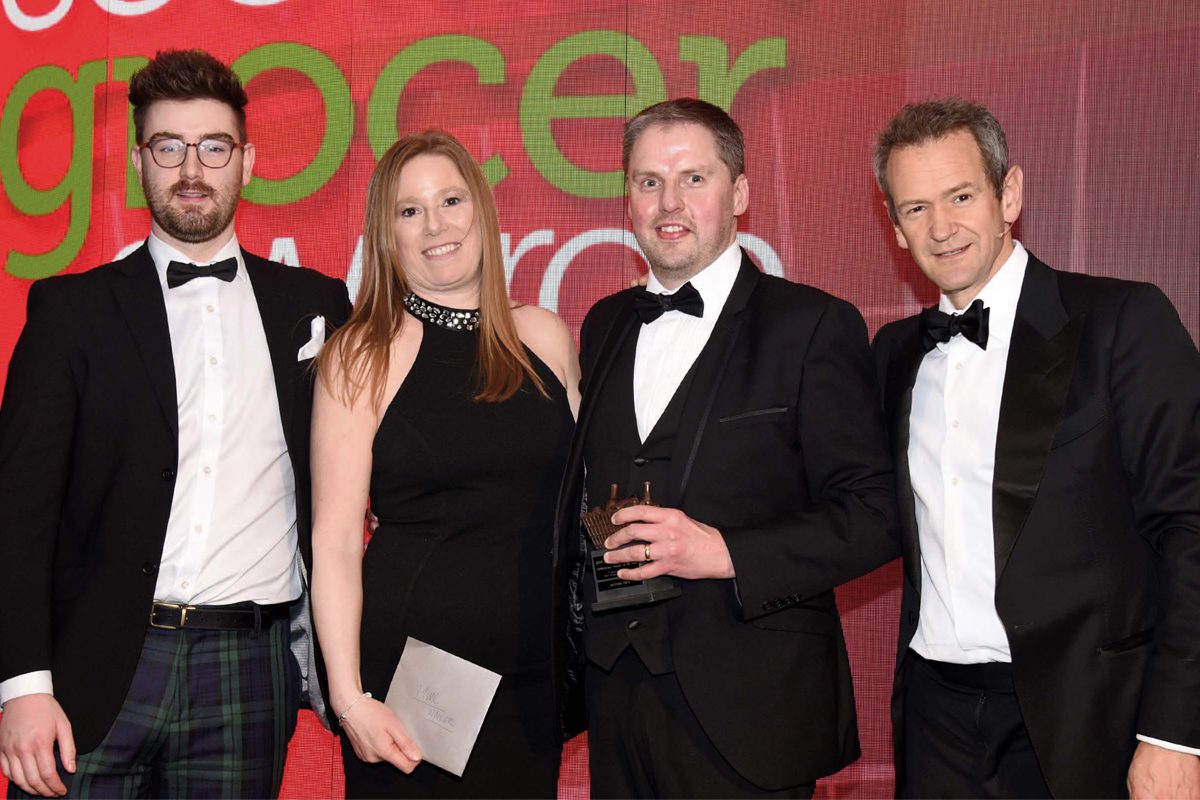 BE yourself, everyone else is already taken.
As advice goes, that nugget of wisdom might seem best suited to a cheesy inspirational poster, but it is pertinent for independent retailers.
While competition gets tougher and margins get tighter, stores are unlikely to succeed by offering a carbon copy of what is already available on the high street.
Staying true to yourself has been key to success at Cults KeyStore, which was named Confectionery Retailer of the Year at the Scottish Grocer Awards 2019.
Competition is fierce in the Aberdeen suburb of Cults, where retailer Chris Cobb has to wrestle with a Sainsbury's Local and a Tesco Express that are both within a one minute walk of his store.
But rather than offering the same  products as his rivals, Chris has built a confectionery range that sets him apart from the local competition.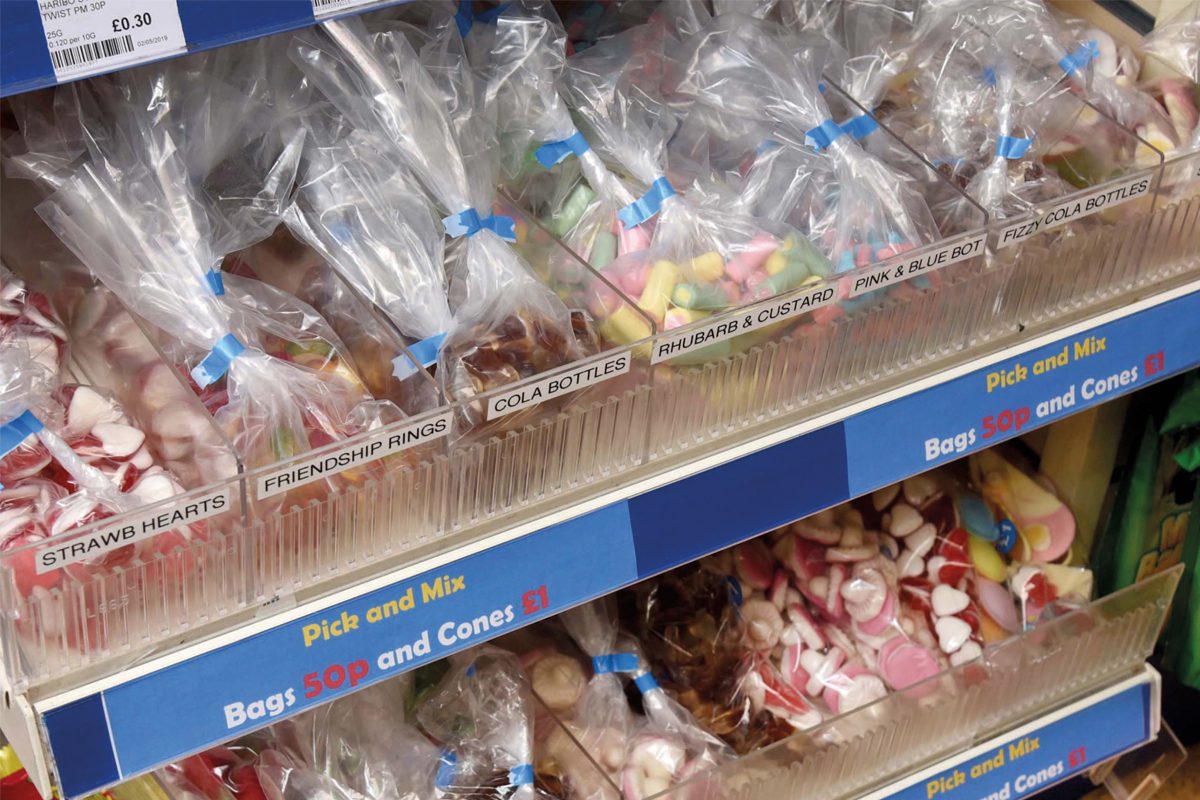 Chris stocks a wide range of locally produced sweets, dozens of £1 bags and even a pick and mix that is made up by hand in store.
"The way I see our confectionery is that we've got the big multiples – the Sainsbury's down there is massive, the Tesco Express is about eight times the size of us – so I go with the price-marked stuff.
"We also take in different things, like local products, which the multiples can't do. It is about  trying to create a point of difference.
"There is no use us being exactly the same price as them, offering exactly the same products. You've got to try and get people into your store," he said.
Service and friendliness is why people come here. It sets you apart.
It is a model that has paid off, with local schoolchildren flocking to Cults KeyStore at lunchtime and confectionery now making up a significant proportion of store turnover.
"Confectionery is major. When you take out tobacco and lottery, probably about 20% of our sales are on confectionery.
"It is a broad mix of people that buy it, a lot of schoolchildren from the high school, we get a lot of older customers, as well as people going to the cinema and things like that.
"That's why we promote the £1 lines, because if you are going to buy a bag of Maltesers in the cinema it will cost you £3, compared to £1 in here."
While PMPs have worked for Cults KeyStore, many retailers struggle with the reduced margin that price-marked products offer.
Chris admits that price marks can be a "contentious issue", but he reckons there is a balance to be struck.
"Our £1 bags perform well right across the board. We also do a £1 zone with the multipacks. Your margin is so much smaller with them, but you've got to really compete with the likes of Home Bargains.
"If people think that you are really expensive then it can be detrimental. Instead, you can have a smaller margin but more sales," he said.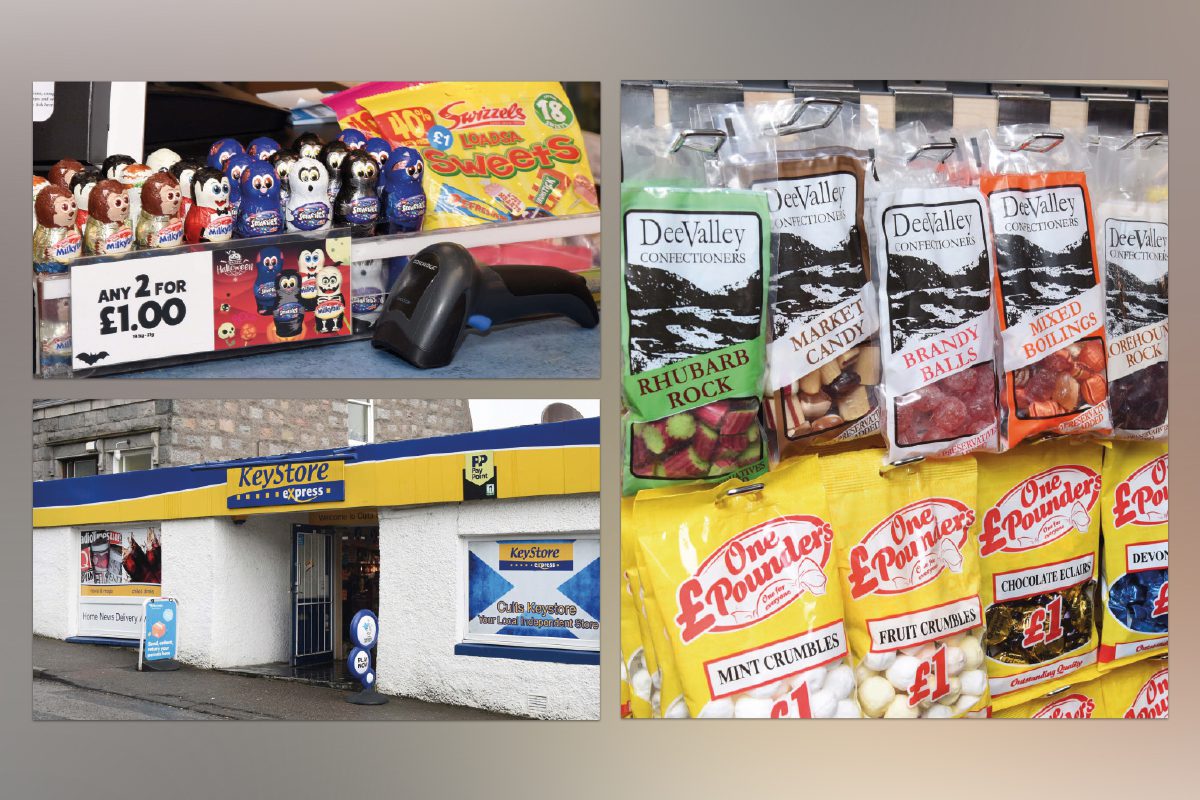 And while conventional wisdom would suggest that newspapers are a category in decline, Chris listened to his customers and found the opposite to be true.
"One quarter of our business is home news deliveries. There is some decline, but it is still a major part of our business. I think if we didn't have our home news delivery then the shop would really struggle," he said.
But while he relies on traditional categories to keep his store going, Chris isn't scared of innovation, and has recently secured funding to expand his food to go offer.
"With food to go it would be a case of going small to start with. We do heat-up pies, so to begin with we will look at having a display unit for them.
"There is no point spending thousands on something that is not going to work. When we were at the KeyStore trade day they had big pizza ovens on display, but we have a Domino's, a Subway and three delis near us, so there is a lot of competition.
"You've just got to home in on what you think will work. Don't spend thousands and thousands of pounds on something that is not going to give you the return.
"Because the store is only 850 square feet, every space has to be utilised to the best that it can be," he said.
Yet the Scottish Government has announced plans to restrict promotions and displays of food that are high in salt, sugar and fat. How would that affect the confectionery and food to go offering in Cults KeyStore?
"When you walk in our promotions are at the front, and as a KeyStore Express half of that is usually confectionery, crisps and things like that. So none of that would be there – and there would be a loss of sales, loss of business.
"How could that be implemented with us? It is just madness. It is bureaucracy, we already have so many limits on alcohol, on tobacco, they are going far too far. Individuals should be able to make their own choice," said Chris.
Convenience stores might be hardest hit by the proposed promotion crackdown, but they also often serve as a supportive spine in their communities.
And a close relationship with the local community is yet another way in which Cults KeyStore distinguishes itself from its supermarket rivals, according to Chris.
"Service and friendliness is why people would come here. People always comment to me how nice the staff are.
"When I take on a new staff member, I tell them that manners are the most important thing. Hello, goodbye, because for some of our older customers we will be the only people they see all day.
"So it is really giving that kind of service, I would say that is the priority first. It is about being part of the community, supporting the local area.
"We give out raffle prizes, funding: it just gives a perception that you are a local shop and it helps set you apart," he said.