Daniel Johnson MSP formally lodges Protection of Workers bill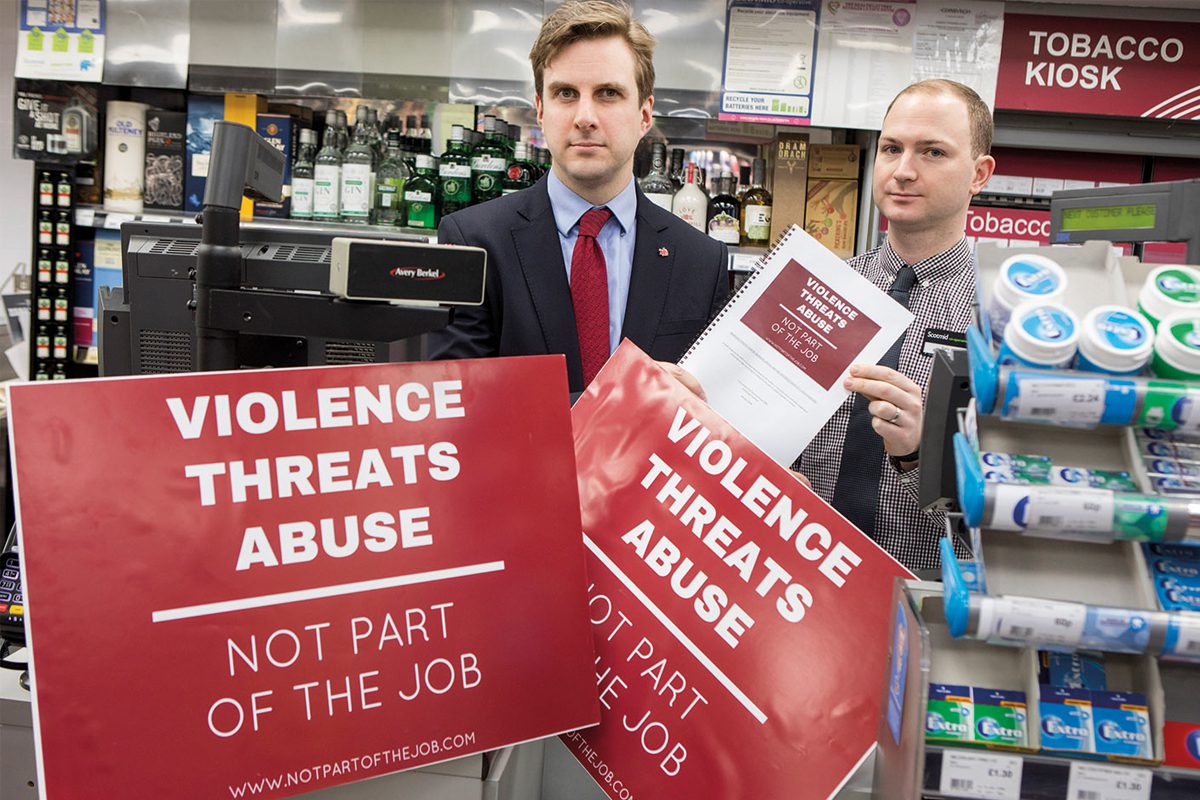 SHOPWORKERS could receive new protection under the law if MSPs back a bill that has been put before the Scottish Parliament.
Edinburgh Southern MSP Daniel Johnson has formally lodged his Protection of Workers (Retail and Age-restricted Goods and Services) Bill, which will now face three stages of parliamentary scrutiny.
If MSPs back the bill, it would create a separate offence and a statutory aggravation for the assault of a retail worker carrying out age-restricted sales. Johnson's argument in bringing the bill forward is that currently, workers dealing with age-restricted sales are responsible for upholding the law, but they do not receive the same level of protection as other professionals.
In February 2005, the then Scottish Executive passed a law offering legal protection to emergency service workers. Johnson's bill seeks to provide similar protections to shopworkers.
The bill comes at a time of heightened concern over retail crime. A recent report funded by the Co-op found there is an "epidemic" of crime against retail workers.
Daniel Johnson MSP said: "I am delighted to see my bill formally lodged in the Scottish Parliament, it marks the start of the process of parliamentary scrutiny and the prospect of bringing legal protection for retail workers that the growing evidence of violence and abuse makes clear is needed.
"Abuse and threatening behaviour should not be part of the job, and with the busy Christmas shopping season fast approaching it is now more important than ever that this is recognised.
"I believe this bill will secure the rights of all those who feel threatened at their place of work and will make it clear that such behaviour will not and should not be tolerated. Everyone has a right to feel safe at work wherever they work.
"I would like to take this opportunity to thank USDAW, the SGF and all those other trade unions and organisations that have worked with me and look forward to speaking with Parliamentary colleagues as the bill makes its way through the necessary parliamentary stages."
Pete Cheema, chief executive of the SGF welcomed the bill.
"On behalf of the 5,000 convenience stores in Scotland we want to thank Daniel for his unwavering determination to get this Bill to Parliament."
"As we have said strongly and consistently: this represents a once-in-a-generation opportunity to create a safer environment for retailers, customers and communities. We will do everything we can to encourage MSPs to support the bill. Whatever happens with the bill we believe this marks a step-change in Scotland's approach to retail crime," he said.