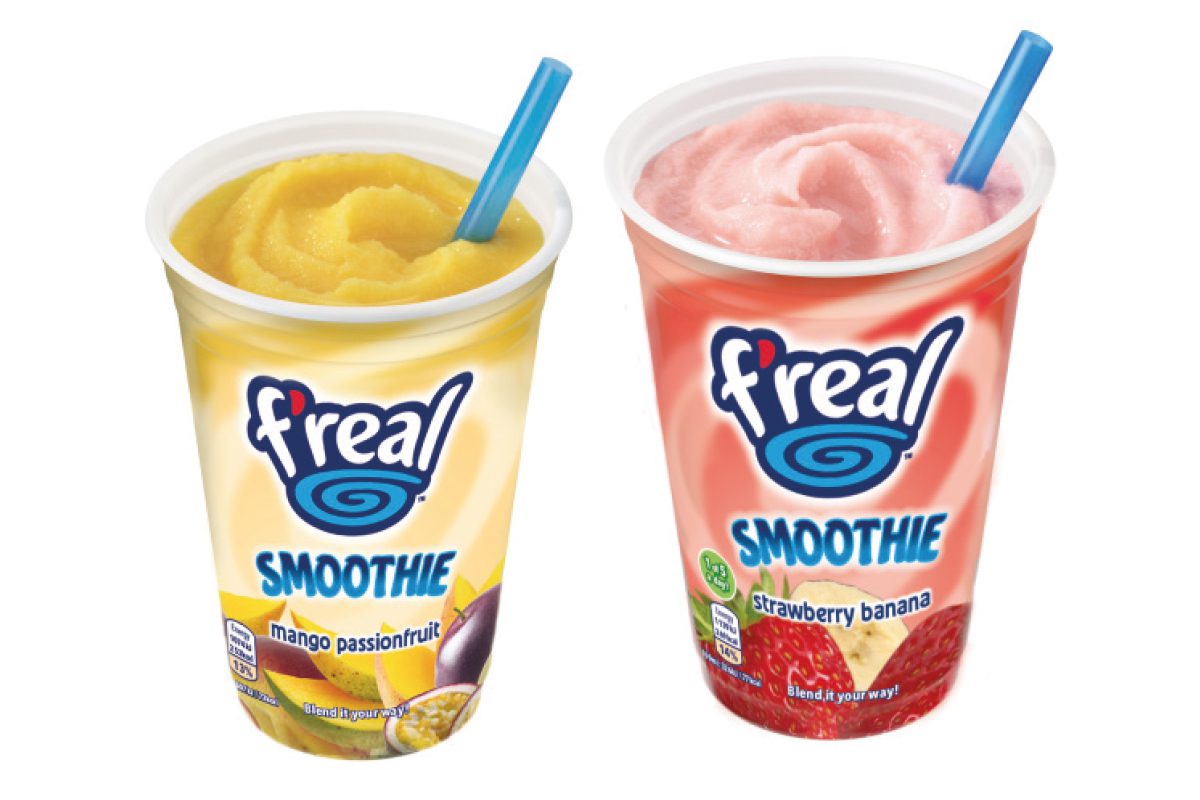 FROZEN self-serve milkshake brand F'Real has expanded its UK offer with the launch of F'Real Smoothie.
Previously available in the US, F'Real Smoothie is now available in the UK in two flavours: Strawberry & Banana, and Mango & Passionfruit.
Each smoothie is made with real fruit, contains no artificial colours and less than 270 calories per drink.
Emma Wood, head of F'Real at brand owner Rich Products said: "With a quarter of health-conscious adults now shunning alcohol in favour of soft drinks, the smoothie sector is booming.
"Our new extra thick Strawberry & Banana and Mango & Passionfruit smoothies offer operators an opportunity to tap into this and appeal to even more consumers."