Industry must reduce sugar content, government warns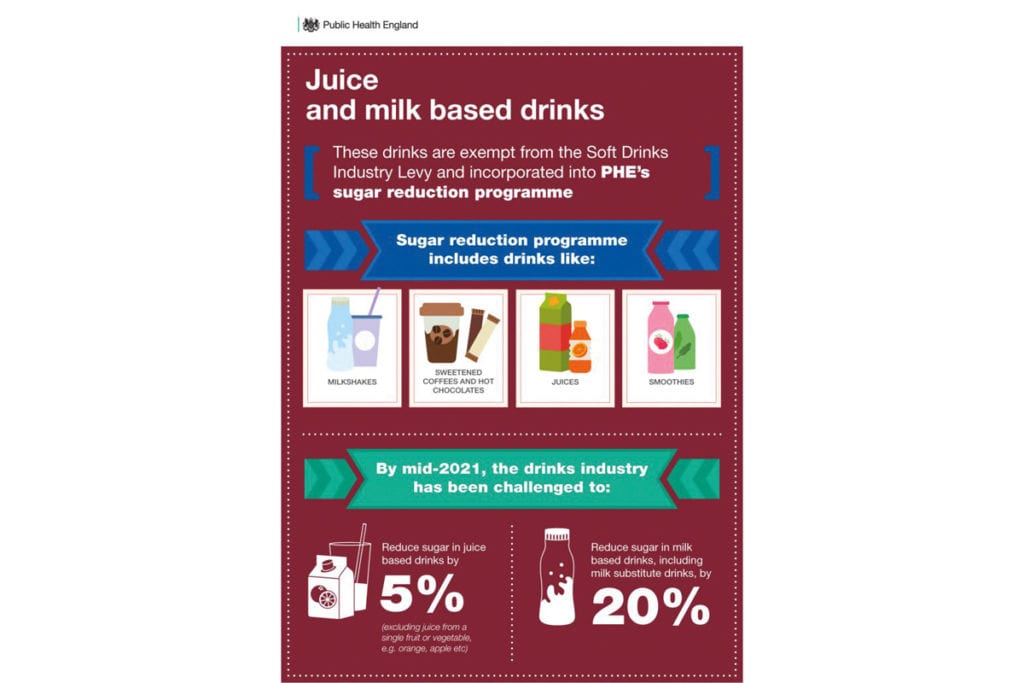 MILK-based drinks with a high sugar content could soon be included in the Soft Drinks Industry Levy, according to a recent UK Government green paper.
The 'Advancing our health: prevention in the 2020s' paper claims that the sugar tax has been "hugely successful" so far, helping to remove the equivalent of over 45,000 tonnes of sugar from the marketplace – but suggested this could be extended to include milk-based drinks.
When the sugar tax was introduced in 2018, milk-based drinks were excluded from the levy, however producers have been warned that the category must engage in reformulation or it could be included in the tax regime.
The green paper states: "So far, we have not included sugary milk drinks within this 'tax'. However, these drinks can also contribute to our sugar and calorie intakes, particularly given some of the larger portion sizes available.
"Therefore, if the evidence shows that industry has not made enough progress on reducing sugar, we may extend the Soft Drinks Industry Levy to sugary milk drinks."
In May of 2018, Public Health England produced guidelines for drinks currently outside the sugar levy – including milk-based drinks. The guidelines set a target of a 20% sugar reduction for the category by mid-2021.
While the government's latest green paper may float the inclusion of milk-based drinks in the sugar tax regime, it's not clear that this policy will continue under new Prime Minister Boris Johnson.
On the leadership campaign trail, Johnson said he would like to stop the "creep of the nanny state" and suggested he could launch a review that would assess the effectiveness of the sugar tax.
• Retailers who wish to respond to the proposals included in the green paper have until 14 October to submit a consultation response via the gov.uk website.