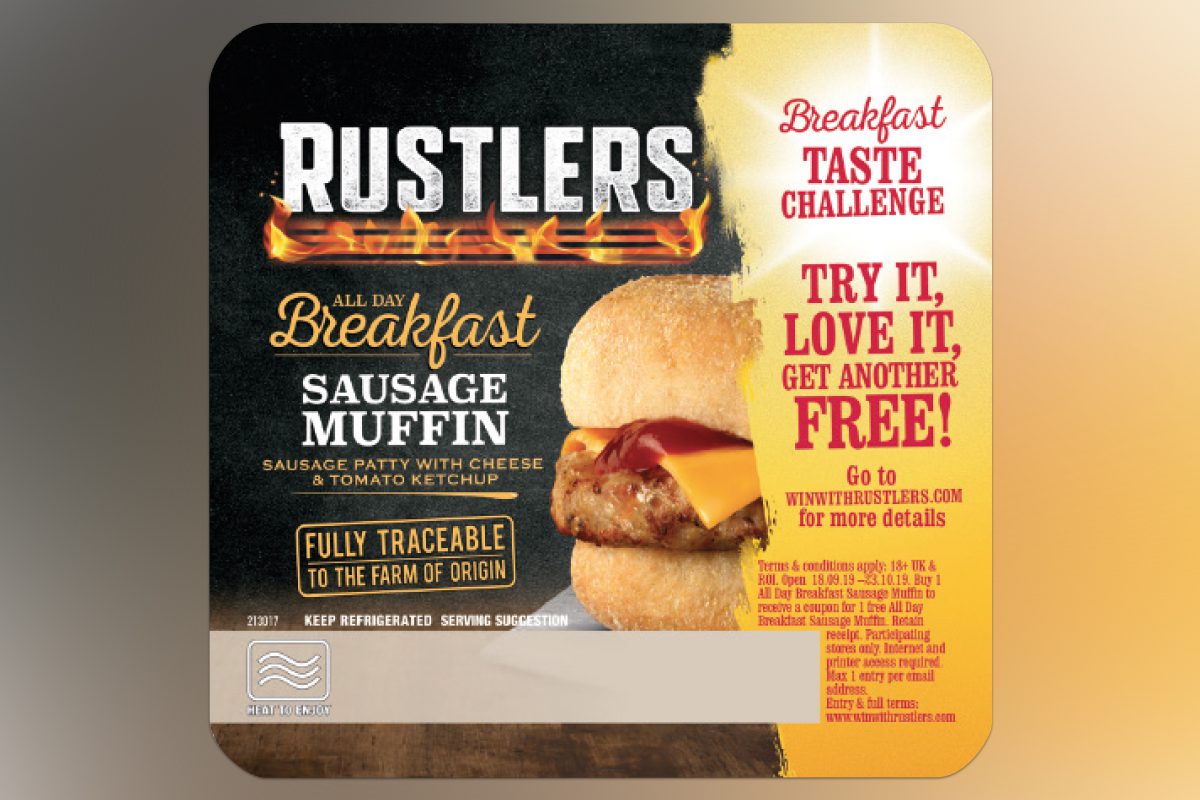 SOME consumers may be sceptical about the level of flavour offered in a microwaveable breakfast sausage.
But in a bid to prove the quality of its All Day Breakfast Sausage Muffin, Rustlers is running a new on-pack 'taste challenge' promotion.
It will offer shoppers a free Breakfast Sausage Muffin if they buy, try and enjoy the product – with the offer also being promoted on packs of Rustlers Quarter Pounder.
The promotion will run from 23 September for one month, is estimated to reach 2.8m shoppers, and will be supported by an in-store activation and a national sampling campaign.
Monisha Singh, shopper marketing manager at Kepak Consumer Foods said: "Since the product launched last year, the All Day Breakfast Sausage Muffin has quickly risen to become one of the most popular SKUs in the Rustlers range, worth over £10.2m and purchased by 1.2m households.
"The breakfast consumption occasion still represents a major opportunity for the brand."