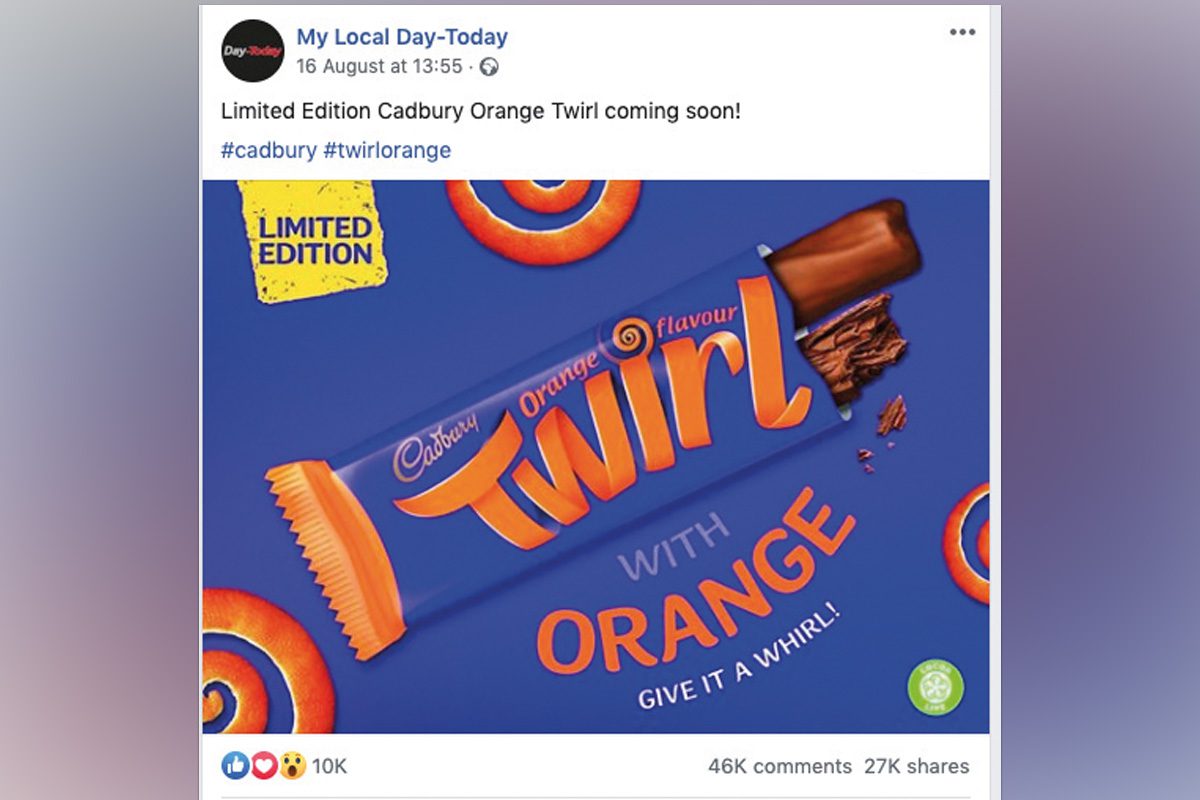 UNITED Wholesale (Scotland) caused some serious buzz on social media last month, reaching more than four million Facebook users with one chocolate bar.
The Glasgow-based wholesaler's My Local Day-Today account was a web hit when it announced that a new limited edition Cadbury Orange Twirl was coming soon.
Racking up close to half a million engagements, including 46,000 comments and 27,000 shares, the post caused a stir among consumers from Saltcoats to Sydney Australia.
UWS marketing boss Naeem Khaliq said: "Judging by the comments, shares and reactions this looks like its going to be huge launch for Twirl Orange."