Community Retailer of the Year
Winner : Day-Today Stenhousemuir
Interview with Asiyah and Jawad Javed
Winner details
Staff: Four
Symbol: Day-Today
Suppliers: United Wholesale (Scotland), JW Filshill, Booker Wholesale, Iain Hill Ltd, Glencrest Wholesale, Adamsons Drinks

Asiyah and Jawad Javed have been running their Day-Today store for five years, having first opened in 2017.
The couple had more than 15 minutes of fame during the pandemic when their efforts in the community led to them appearing in Forbes magazine, on The Ellen DeGeneres Show, the BBC and Good Morning Britain.
The store runs its own delivery service called GoFalkirk which the two have trademarked.
NHS members and the elderly can still have hot food and groceries delivered with no extra delivery cost attached.
Stars of the community
PUTTING customers first is second nature to the team at Day-Today Stenhousemuir – and it's an attitude that's won them international plaudits.
When they're not appearing on global hit TV shows or in magazines, retailers Asiyah and Jawad Javed can be found going the extra mile in their community, particularly in challenging times.
The support offered by their store is wide ranging, whether it's ensuring customers who have fallen on hard times do not go hungry, or supporting NHS workers through the challenges of the pandemic – the community always comes first at Day-Today Stenhousemuir.
It's no surprise then that Asiyah and Jawad's efforts were recognised at the Scottish Grocer awards 2021, where they were named Community Retailer of the Year.
Success was won from a competitive field, as stores across the nation stepped up to support their customers through difficult times. It's testament to the extraordinary efforts of the Day-Today Stenhousemuir team that they were able to walk away with the top prize.
One of the keys to their success is that the pair's philanthropy is not an add-on or afterthought. Since Asiyah and Jawad took on the store in 2017, the pair have made community work core to their mission, as Asiyah explained.
"Any customers that are elderly or are struggling to get out of the house or have to ask someone else for help then we don't charge delivery on those items.
"We also do free hot rolls for the homeless regularly, which has been running for years now, since before the pandemic.
"Even for people that are running low on food or struggling to afford it, we'll tell them to give us a call and we'll deliver something out to them," she said.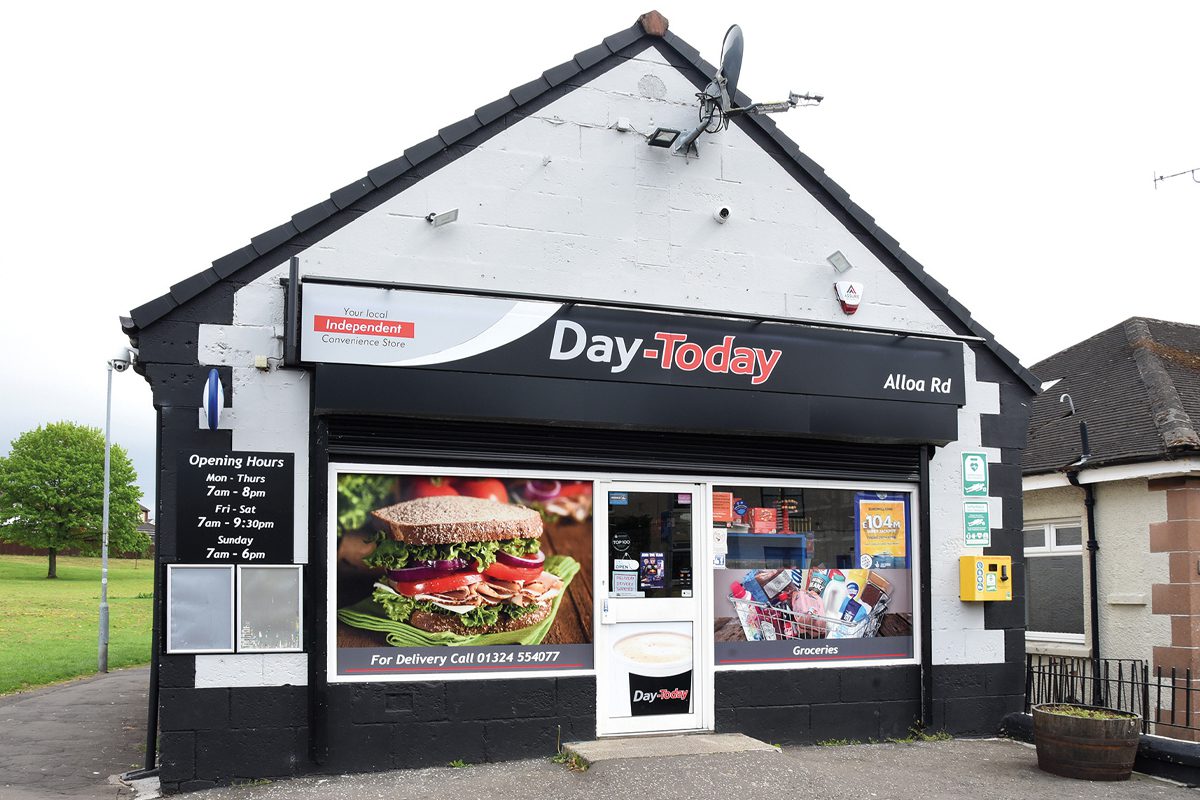 If that wasn't generous enough, Asiyah and Jawad stepped up their efforts when the pandemic hit, going into their own pockets to put together care packages for the community and a local hospital. Packs even included hand sanitiser and face masks – often hard to come by in the early days of Covid.
Jawad said: "Hand-care packages for the elderly were given out during the pandemic because no one could get access to hand gel or face masks, we then started collecting PPE and giving it out to people for free.
"The local hospital was also struggling to get access to a lot of the same stuff so we ordered over 10,000 bottles of hand gel and face masks and donated them all to them.
"In total we wound up spending around £35,000 supporting the community around that time, we even gave up our own holiday fund, which our children pitched into as well."
It's this hard work that saw the pair appear across a range of global media outlets, including Forbes Magazine and The Ellen DeGeneres Show. The store even received a visit from veteran broadcaster Jackie Bird, who joined with the local community to thank Asiyah and Jawad for their efforts.
The list of community support provided by Day-Today Stenhousemuir is a long one and it even includes having a defibrillator installed on the outside of the shop by NHS workers, who also provided training on how to use the machine.
Kind hearts and charitable works are all well and good, but you can't be an effective community retailer without a strong business.
Retailing excellence is also evident at Day-Today Stenhousemuir. The store has built a reputation for international confectionery, which attracts customers from dozens – and occasionally hundreds – of miles away.
Asiyah and Jawad's savvy use of social media would also put some digital marketing professionals to shame, to the point that the store has had queues down the street by cresting the wave of the latest Tik Tok trend. Food to go is also a focus, with the store's hot roll and breakfast counter a proven winner.
If all that wasn't enough, Asiyah and Jawad recently acquired a local bakery business – Caledonian Cheesecake Company – and now plan to extend their Alloa Road store to incorporate a seating area.
Asiyah said: "We're looking to extend the shop further this year, with the Caledonian Cheesecake Company, and look into how much further we can take that.
"We'll be making a section at the back with ice cream and food to go together with some tables as well.
"It means we could have the shop and a bit of a café in the one building and customers can come and sit in with a cheesecake instead of taking it away with them to have at home.
"Because we're so well known from Alloa Road, we didn't want to set up somewhere else, we really want to keep it all in the one building."
Jawad added: "It's about innovation all the time in this store, if you don't change what you've got then the customer will just get bored.
"For example, with the Cheesecake Company, we have nearly 50,000 followers on the Facebook page alone so if someone comes in for the cake, they will also see the range that we've got in store."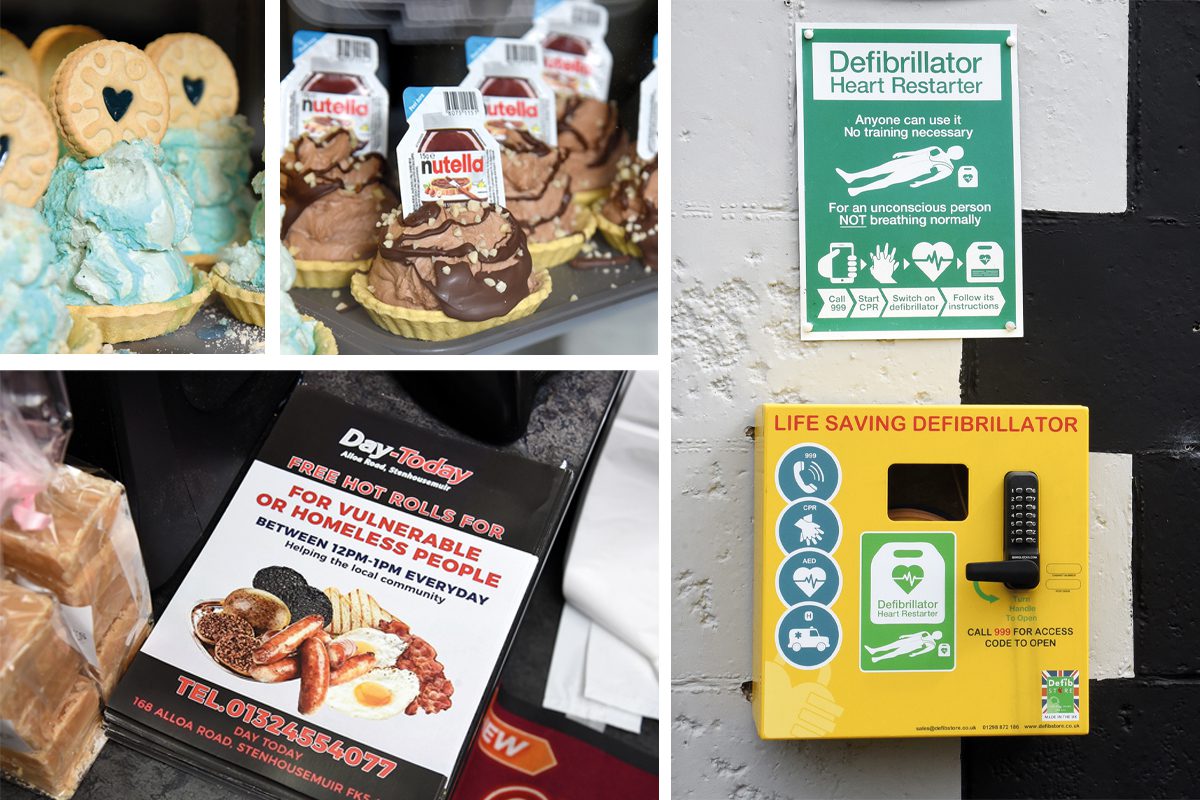 Innovation goes beyond new business ventures and a clever digital strategy. The pair's plans to mitigate the impact of rising cost pressures should also see the store improve its sustainability credentials, with Jawad currently investigating ways to run the operation more efficiently.
He said: "We don't know how the store will be with the incoming jump in energy prices so we're looking at different ways to try and keep our energy usage down.
"We're looking into putting doors on the fridges or have solar panels fitted in but it's not just about the shop, house bills and everything else will be going up as well so it's really starting to pile up."