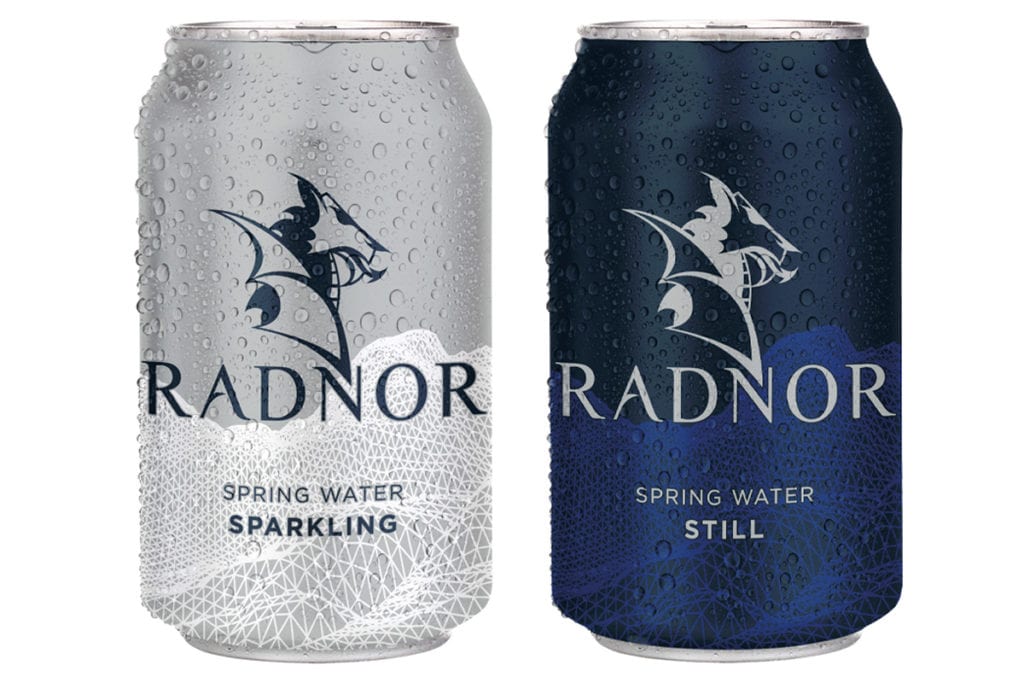 RADNOR Hills has unveiled a canny new piece of NPD for its water brand.
The Welsh soft drinks manufacturer has launched a new canned range for its Radnor spring water brand, thanks to the installation of a new canning line capable of filling still, sparkling and infused products.
Radnor 330ml cans are available in still and sparkling flavours, offering Welsh spring water in a fully recyclable pack.
William Watkins, owner and managing director of Radnor Hills said: "Installing our first ever canning line has been an exciting new adventure for us as a business and we are so pleased to be able to offer our customers yet another format for their spring water and other products."
Radnor Hills has been producing soft drinks from the Watkins family farm in Powys, Wales, for over 25 years. Radnor spring water is sourced from 12 boreholes on the family's land.