Popularity of cold coffee continues to grow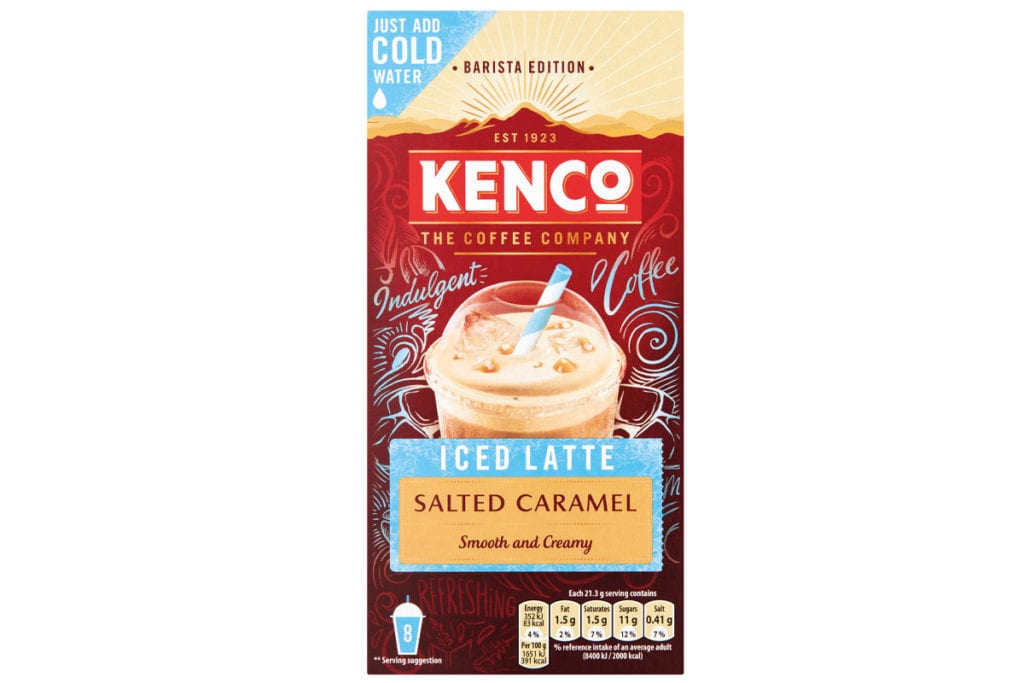 RETAILERS are quickly realising that coffee is one of the most lucrative categories in convenience.
But while many stores focus on hot drinks, the increased demand for cold coffee products should not be ignored.
Cold coffee is one of the "fastest growing trends" for the on-the-go market, according to Jacobs Douwe Egberts (JDE), the firm behind Kenco.
To capitalise on this trend, JDE launched its Kenco Iced Latte range last year, which allows consumers to create an iced latte by simply adding cold water.
Kenco Iced Latte has since sold more than two million cups, with the Salted Caramel flavour proving to be the most popular variant.
As well as cold coffee, consumers are also increasingly seeking out more premium products, according to JDE.
"Within the instant coffee category, consumers continue to trade up to higher pence per cup coffee segments," said Michael Haynes, JDE category team leader.
"Benefiting from this premiumisation trend, Kenco Millicano is seeing sales growth of 3.1%.
"Kenco Millicano includes 15% finely milled ground coffee, delivering a deeper flavour and fuller mouthfeel, bringing it closer in taste profile to that of filter coffee."
Haynes added that consumers are looking for coffee-shop style drinks at home, and that convenience retailers should ensure their range of take-home coffee offers suitably indulgent options to make the most of this trend.