PVM hopes to enchant shoppers this season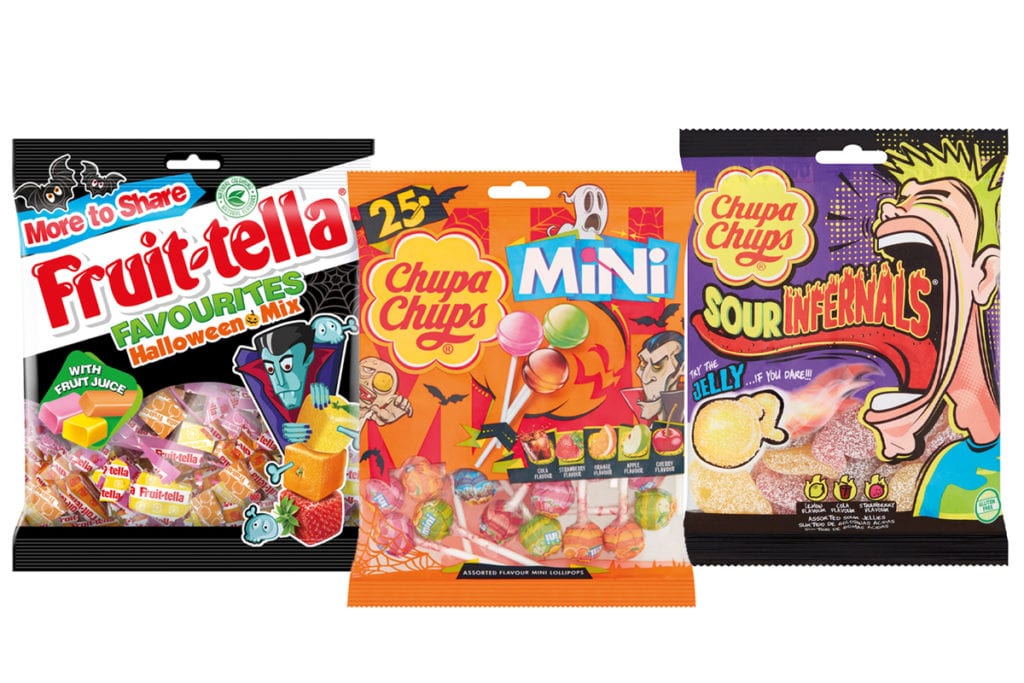 HALLOWEEN is big business for confectionery, and Perfetti Van Melle reckons it's well-equipped to capitalise on this year's spooky celebration.
Mark Roberts, trade marketing manager at PVM, said that last year, confectionery category sales grew by 5.2% and he expects to see this uplift continue in 2019.
To help reach this goal, PVM will offer a range of confectionery packs, which Roberts reckons are a perfect fit for the occasion.
Year-round lines such as Chupa Chups Pizza and PVM Mix of Minis should come into their own over the period, according to Roberts, while he said the firm's new Chupa Chups Sour Infernals range should prove "incredibly popular" over Halloween.
"We've also made sure to include sharing bags containing portionable, wrapped sweets in our Halloween offering to cater to the growing consumer trend for portionable treats," said Roberts.
"Fruitella bags are currently growing at 10.3% moving annual turnover (MAT) and Chupa Chups sharing is also growing at 8.4% MAT, making them must stocks for any Halloween range."
He added: "At this time of year, clever in-store theatre holds the key to capturing shoppers' attention. Retailers should consider placing themed displays in areas of high footfall to add excitement in store.
"Consumer favourites that have been given a spooky look will add to these displays, ensuring they stand out. PVM offers themed shelf-ready packaging to complement our themed Halloween packs, adding to the occasion and engaging with consumers."