Winner details
Staff: 6 (full and part time)
Services: Hot food counter from Stuart's Bakers, Tchibo Coffee machine and a Post Office counter.
Premier Linktown Local was first opened in 1999 by Faraz Iqbal's parents. He took over the day-to-day running of the shop around four years ago, but his parents still work in the store.
At university, Faraz gained a masters degree in Civil Engineering. But after graduating, he decided to move into the family business rather than pursuing a career in engineering.
Faraz used his engineering background to personally design a full refit of the store, which was carried out in 2015. The refit saw ambient shelving removed to make way for extra chillers.
Premier Linktown Local

has just 1,000 square feet of floor space, so Faraz frequently uses his EPOS data to make sure only the most profitable products keep their place. A recent overhaul of the food to go and alcohol range saw sales rise by nearly 15%.
SPEND ten minutes in Faraz Iqbal's store and it quickly becomes obvious how important it is to the local community.
Almost every customer who comes in is on first name terms with Faraz and they all greet him with genuine warmth – as if they have bumped into a close friend.
It is this old-fashioned community spirit that helped Faraz – co-owner of Premier Linktown Local in Kirkcaldy – to be crowned Independent Retailer of the Year at the 2019 Scottish Grocer Awards.
But it isn't all plain sailing. Faraz has a Morrisons, Lidl and Aldi within a five minute drive of his store, in an retail environment which is becoming increasingly competitive.
"We do good at what we're good at," said Faraz. "We are a convenience store, not a supermarket.
"Sometimes we've got better offers on, sometimes they've got better offers on. We do some niche stuff on the spirits side, that's helped a lot this year with bringing people in.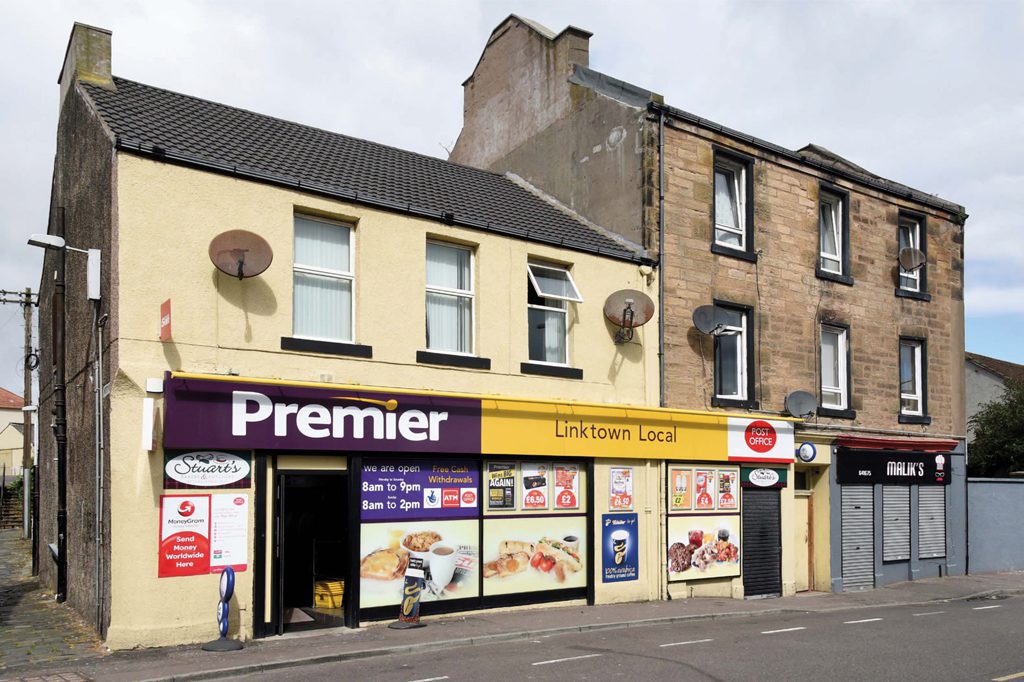 "Stuff that supermarkets are not so good at, you take advantage of American ranges and things like that."
And when a One Stop recently opened around the corner, Faraz's fierce customer loyalty meant there was no need to panic.
"Since the One Stop opened it hasn't touched sales. Thankfully we've been okay.
"We often get customers who will pass by other shops to come to ours. People coming from long distances just to get certain things.
"Or they are coming in for our service, or they want to come to our Post Office. It's all on customer service. We go and do things off our own back for people, and that gives you that loyalty."
This community spirit was apparent during last year's 'Beast from the East' snowstorm, where Faraz drove around Kirkcaldy to check on vulnerable customers.
"We put up a notice and said if anybody is needing bread, milk, anything emergency, give us a message and we'll see what we can do.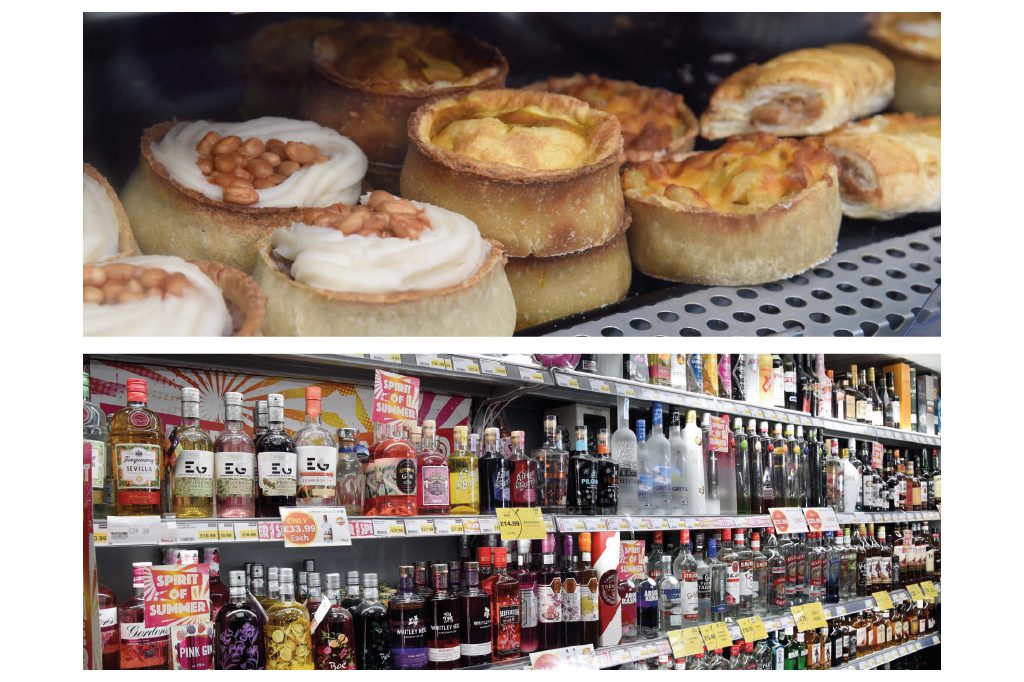 "And all day we just went about in the Jeep, helping everybody that we could. The community appreciated it a lot, but it was never about sales, it was all about helping people."
For Faraz, social media has been absolutely key to keeping in touch with his customers. He has pages on Facebook, Twitter and Instagram, all targeted at different demographics, with content posted frequently across each platform.
"Without social media you are relying on the customers that are coming in already.
"But with social media there's a lot more. It's another marketplace for you to sell."
Faraz often posts 'like and share' competitions online, where customers are encouraged to like the Linktown Local Facebook page in the hope of being picked to win a free product.
Giving away stock (sometimes to the tune of £30 or £40 for a bottle of premium alcohol) might seem counter-productive. How does Faraz justify it?
"It is all about thinking of new ways to get people onto our page, and then you have more people to broadcast to.
"Lots of people like and share it, everybody sees it, and hopefully we will then get the sales out of that to cover the cost of what is given away free.
"When we did a like and share for Ciroc Watermelon, that weekend sales were up considerably. All the extra sales that we had, they weren't just Ciroc Watermelon, it was other spirits too.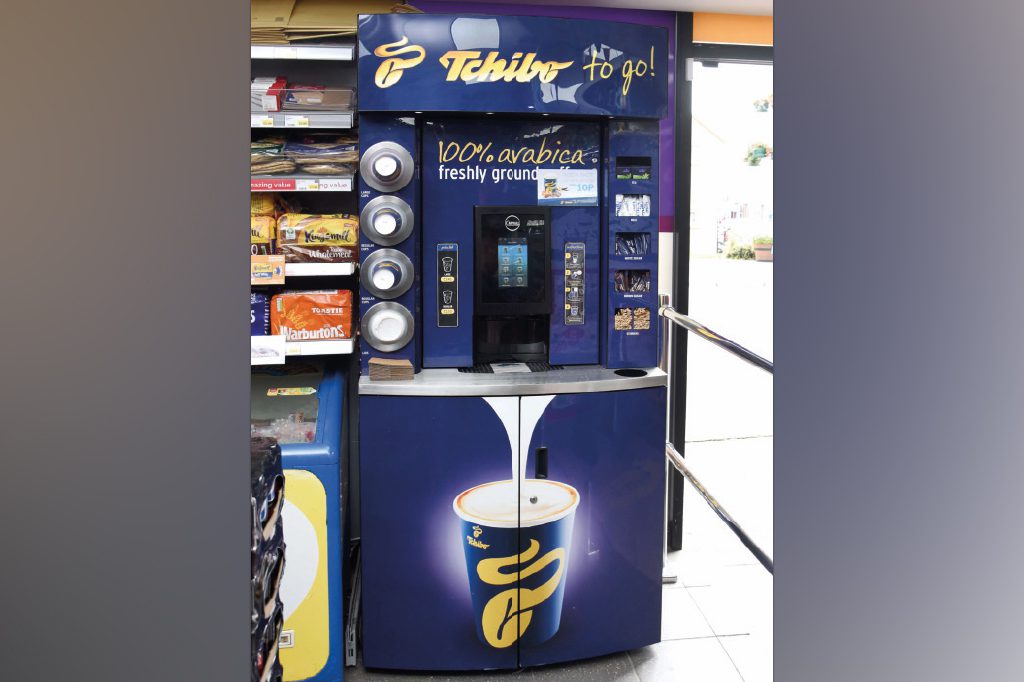 "The competition had put the word out to people that we've got spirits. It puts it fresh into people's minds, it's on their phones, and they come in to see what else we have. It increases sales not just on that product but across the range. So it does make a huge difference."
Premium spirits are increasingly important at Premier Linktown Local. Although the store is located in one of the most deprived areas in Scotland, there is high demand for products like Ciroc Moschino vodka and Proper Twelve whiskey.
"We cater for everybody. You've got a cheaper option and a premium option.
"The premium spirits, they can bring in other people from other areas. We will put something on social media that is maybe £40 a bottle, but people will still come in and get that.
"And maybe some people who live locally will buy that as well, it still works. We base it on what's popular, what's on social media, what's new."
But Faraz's biggest leap of faith came when he decided to remove his tobacco gantry and replace it with extra shelving for his premium spirits. It was a gamble, but one that he insists has paid off.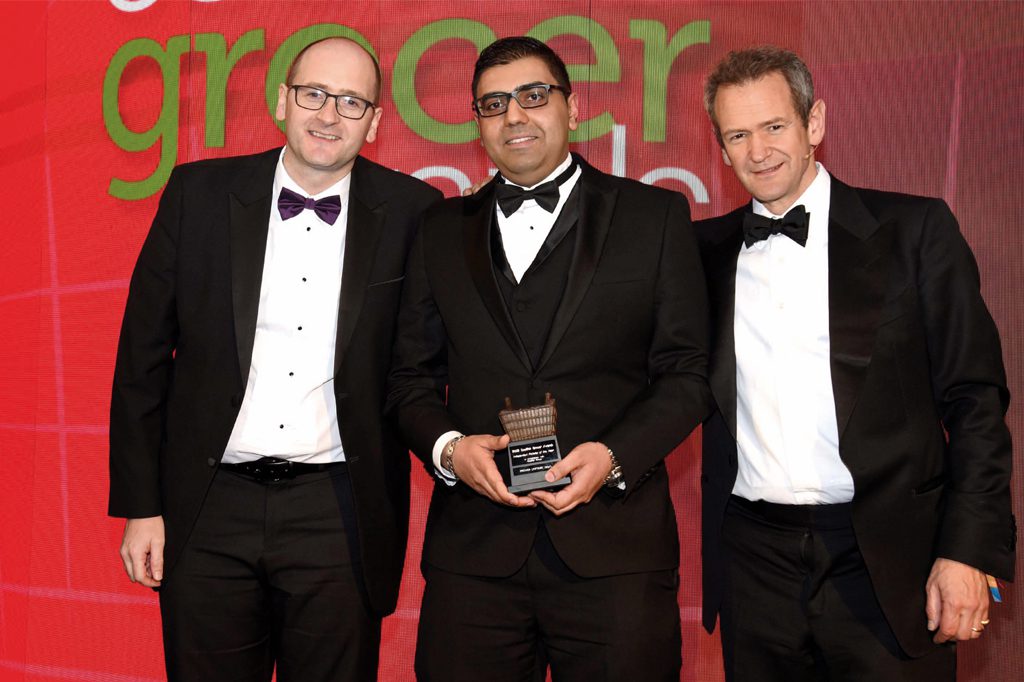 "That was an area which was already covered up, people can't see it, so I thought I should utilise that space. I wanted to get food to go in, I wanted to change the spirits up, but I didn't have enough room for them because it was so tight.
"Cigarettes are quite a large percentage of our sales, so we didn't want to take them away completely. So we've actually still got them behind the counter, but in the lower half. That works really well."
Faraz also bucked conventional wisdom when he refitted his store in 2015: ditching large areas of ambient shelving space to make way for additional chillers.
"A lot of people said to us 'you've got very little shelving left', but I knew what I wanted and I stuck to my guns. It really helped sales.
"In terms of food to go we've got Stuart's now, pies and pastries which they can have hot or cold. You've got all your sandwich meal deals as well.
"There's a lot more margin in that kind of stuff. You have to adapt for that, cut down what you need to cut down and introduce the new products. A lot of people will say they've not got space for something – you have to make space," he said.
With a sales area of only 1,000 square feet, Faraz has learned the art of keeping his ranges tight. He studiously examines his EPOS data to ensure that only the most profitable lines are on shelf, cutting categories like pet food down to a minimum to make way for more high-volume SKUs.
"It's about making the most of the square footage that you've got. There are always challenges that you face, you just make sure that you adapt to them going forward.
"It's getting tougher and tougher, our margins are being squeezed more and more. But if you do it right, and you stick in, retail is still viable and there is potential there.
"You just have to keep moving with the times," he said.
• To see more of Premier Linktown Local, head over to YouTube.com/scottishgrocer