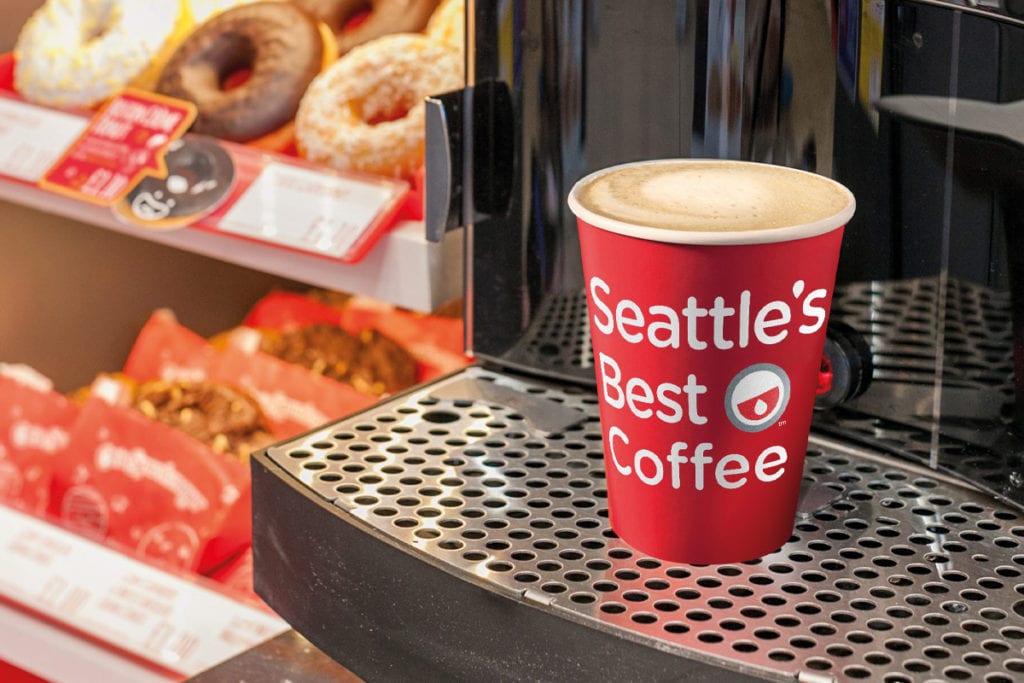 AFTERNOON is a good time for retailers with a coffee-to-go solution, according to Aryzta Food Solutions – the firm behind Seattle's Best Coffee.
Paul Maxwell, UK marketing manager at Aryzta, commented on the footfall driving power of coffee to go in the afternoon: "From 2pm onwards, traditional food-to-go and drink-to-go missions begin to slow down, however the treat mission continues to hold up as shoppers look to treat themselves during the afternoon and early evenings.
"Research shows that 42% of in-store bakery shoppers buy due to 'temptation'. By positioning a range of countertop and floor standing units near to a coffee offering, retailers can generate additional impulse sales."
Maxwell added that Arytza's partnership with Seattle's Best Coffee can provide retailers with a broad range of self-serve solutions that should deliver a great customer experience, with minimal fuss for the retailer.