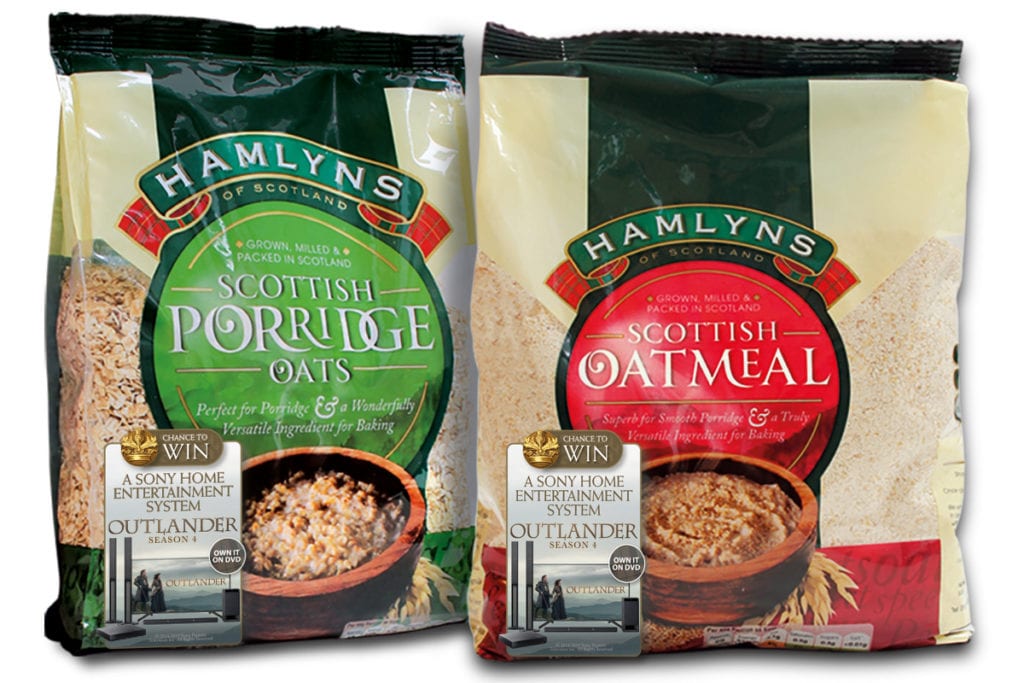 SCOTTISH porridge brand Hamlyns has been offering shoppers the chance to experience time-travelling thrills in high definition through an on-pack competition in partnership with Sony Pictures.
Hamlyns packs featuring Sony's popular TV drama Outlander give shoppers the opportunity to own a Sony Home Entertainment System, as well as a DVD copy of the series – which is set in 18th century Scotland.
Alan Meikle, managing director at Hamlyns said: "Outlander is a great fit for Hamlyns and we're delighted with the uplift in sales that we're already seeing as a result of the competition featuring on pack."
The Outlander on-pack competition is scheduled to run until mid-December. The competition features on 750g packs of Hamlyns Scottish Porridge Oats and 1kg packs of Hamlyns Scottish Oatmeal.