New range of Tetley clip strips rolls out to c-stores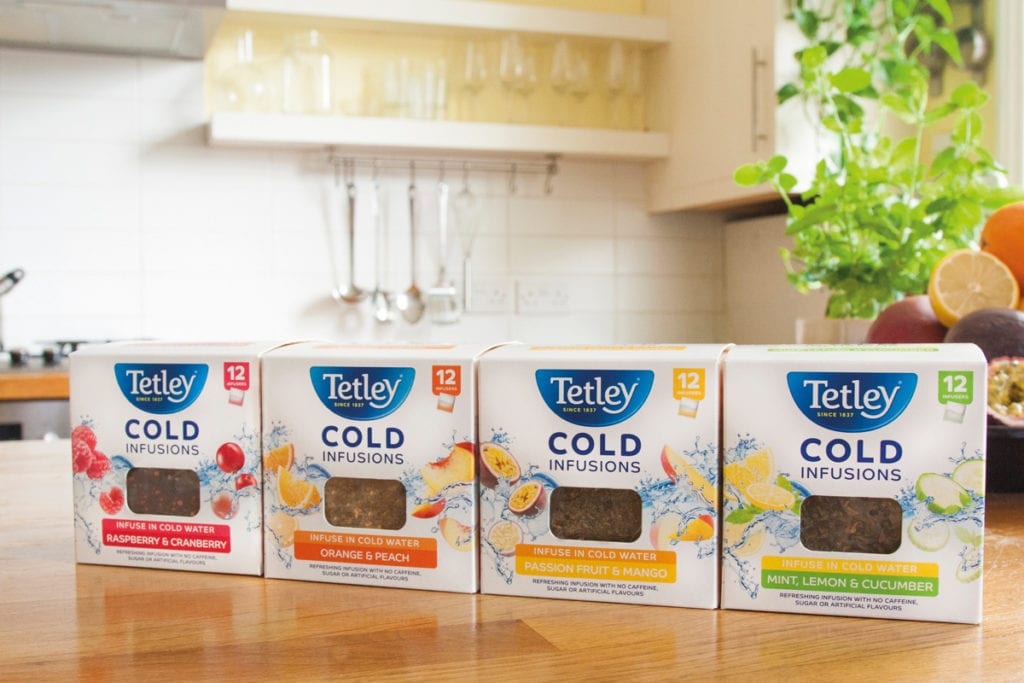 TETLEY has launched a new clip strip in a bid to help convenience retailers get in on the cold infusion action.
The UK cold infusion tea subcategory is now worth £8.6m according to Tetley, of which the brand's own range accounts for 22.7% by volume, up 23.3% year on year.
Tetley Cold Infusions clip strips are available in two formats: one solo flavour strip of its top selling Cranberry and Raspberry flavour and another mixed variety strip with Cranberry & Raspberry Mint; Mint, Lemon and Cucumber; and Passion Fruit and Mango.
Smaller packs of three flavours are also available at £1 RRP in a shelf-ready tray carrying nine packs.
Tetley has also launched a starter kit which includes all three Cold Infusions flavours inside a fully recyclable branded drinks bottle. The starter kits are packed in units of six per case at an RRP of £6.99.
Cassie Shuttleworth, marketing manager for Tetley Cold Infusions commented: "As distribution and awareness grows it looks set to be an exciting summer for Cold Infusions.
"This is our second summer season for the range which has already delivered over £1.3m in sales.
"The offer of an easy, tasty and healthy way to maintain hydration levels has captured shopper interest and the new flavours and formats will help to keep the offering fresh and relevant.
"Sales and distribution of Cold Infusions have been growing steadily since launch and with sales established in the multiples, convenience and wholesale customers are beginning to explore the potential of this exciting new category."