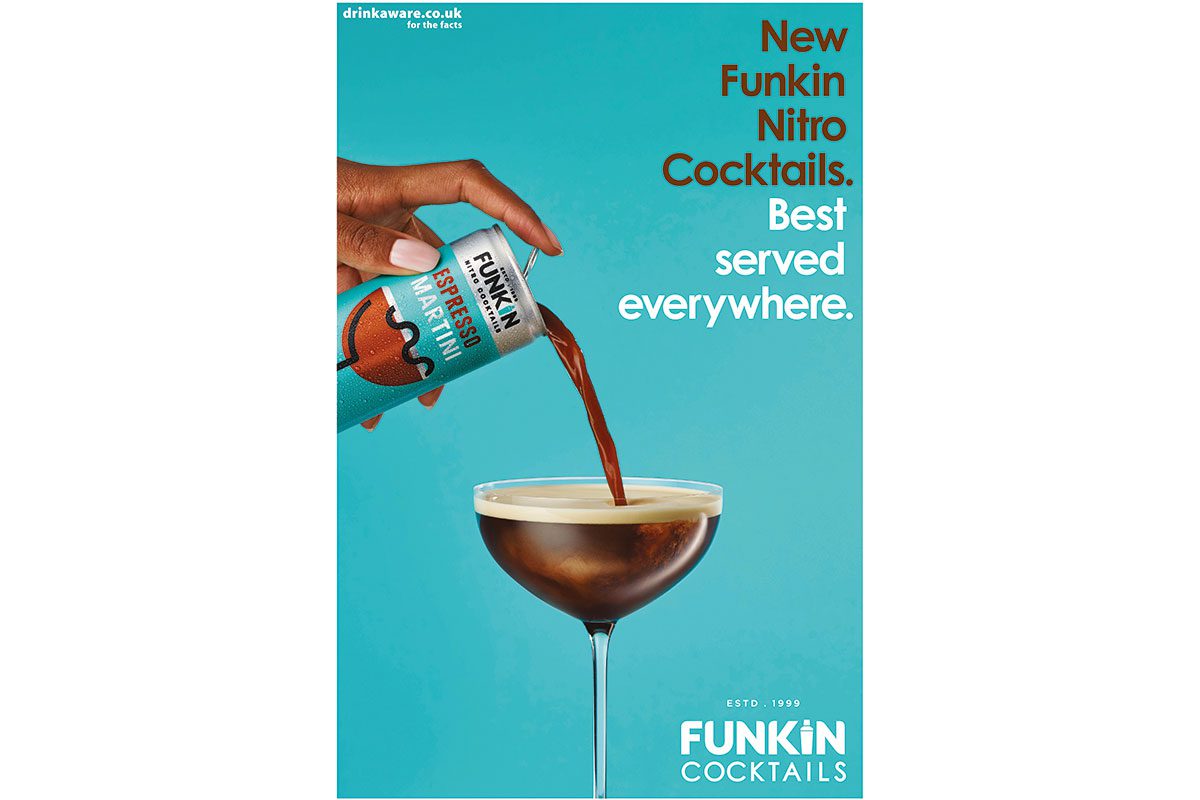 SUMMER is the perfect season for cocktails, with consumers viewing good weather as the perfect excuse to reach for a refreshing drink.
Funkin Cocktails is hoping to take a slice of this market by spending £1 million on advertising its recently launched Nitro Canned Cocktails.
Featuring four flavours (Espresso Martini, Passion Fruit Martini, Amaretto Sour and Pink Gin Fizz) the Funkin Nitro Canned Cocktail range is infused with nitrogen for a smooth finish.
"Canned cocktails have notoriously been of poor quality," said Ben Anderson, marketing
director at Funkin Cocktails, "and our flavour expertise, cocktail knowledge and nitro technology means we are bringing the best tasting, best looking cocktails to consumers."
The AG Barr-owned brand will use its new advertising campaign to target railway stations, billboards and social media channels.
The campaign – which marks the biggest investment in the history of Funkin Cocktails – will run until September.