Growers Garden pushes broccoli crisps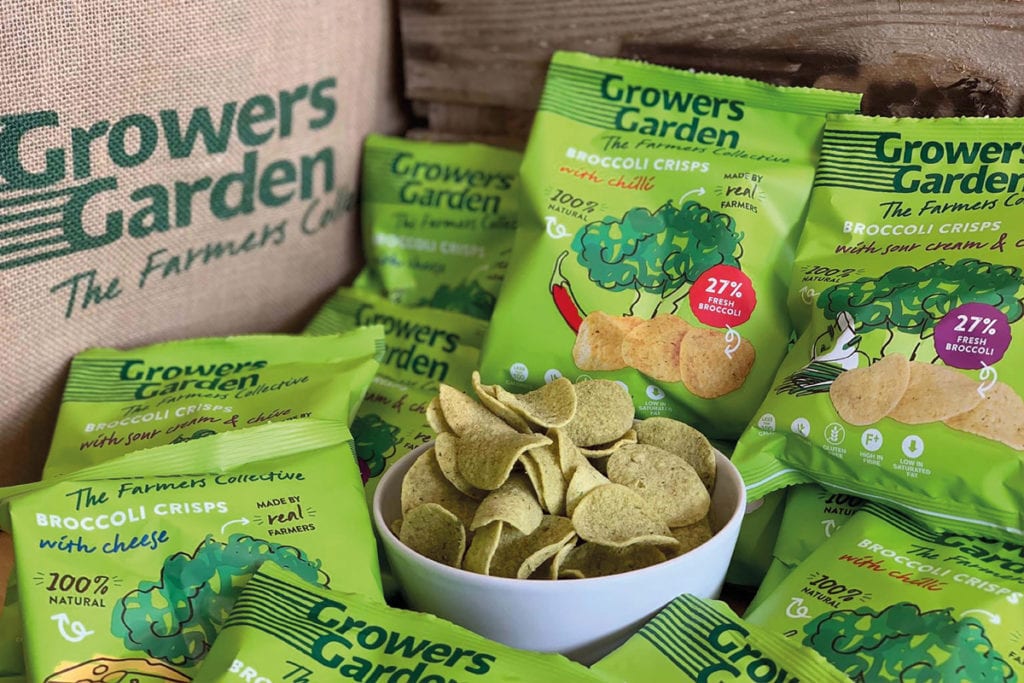 WHEN consumer tastes change, producers are quick to create new products that satisfy demand.
In recent years, there has been a flood of 'better for you' snacks entering the market.
But, according to Alan Wallace, commercial manager of snack firm Growers Garden, its healthier broccoli crisps are a genuine "world first."
"It's the first ever crisp that is made with fresh broccoli. The number one ingredient in our crisps is fresh broccoli, it contains between 27-29%.
"We are working to increase the broccoli content to somewhere between 34-40%," he said.
For those who are trying to watch what they eat, Wallace said his range contains about a third of the "bad content" found in a typical crisp pack.
"Our crisps are a genuine healthy alternative, they are officially low in saturated fat, low in calories (the small pack contains less than 99 calories), and a source of fibre."
There has undoubtedly been plenty of chatter over increasing health-conscious purchasing among consumers, but many c-store retailers will be quick to tell you that Scots still enjoy traditional high-calorie favourites.
Wallace said that while this may be true of older consumers, the 'millenial' generation is bringing about a change to the Scottish diet.
"Scottish customers still buy a lot of square sausage, but our behaviours definitely have changed.
"The younger generations smoke less than those who came previously, they exercise more and they are interested in health and provenance."
The initial idea for Growers Garden came about when a group of Scottish broccoli farmers realised they could find a better use for their unwanted 'wonky veg'.
"It is typically crops that are either too big, too small, or misshapen, and therefore can't be supplied to retail. Now we can use that stuff that is unwanted. We slice, dice and puree it and then make it into a crisp."
And despite only launching at the start of this year, its five-strong broccoli crisps range is now stocked in 300 stores across the UK.
Increased demand has allowed Growers Garden to expand, with the construction of its own specialised factory completed last month.
As well as boosting capacity, the factory will allow the firm to reduce the costs of their crisps (which currently retail for around £1.29.)
"Our product is an expensive product, we would love to reduce that and make it more attractive to everyone.
"We are also looking at cauliflower crisps, kale crisps, and by Christmas we hope to have brussels sprouts crisps, so people can eat a crisp that actually contains sprouts and not just sprout flavouring."
Growers Garden is also planning to use its factory to create kids crisps, shaped like a tractor or a teddy bear.
"If children are eating crisps that have a vegetable flavour through them, then maybe we can get them to eat broccoli in the future. Which from a broccoli-growers perspective, is the holy grail," said Wallace.